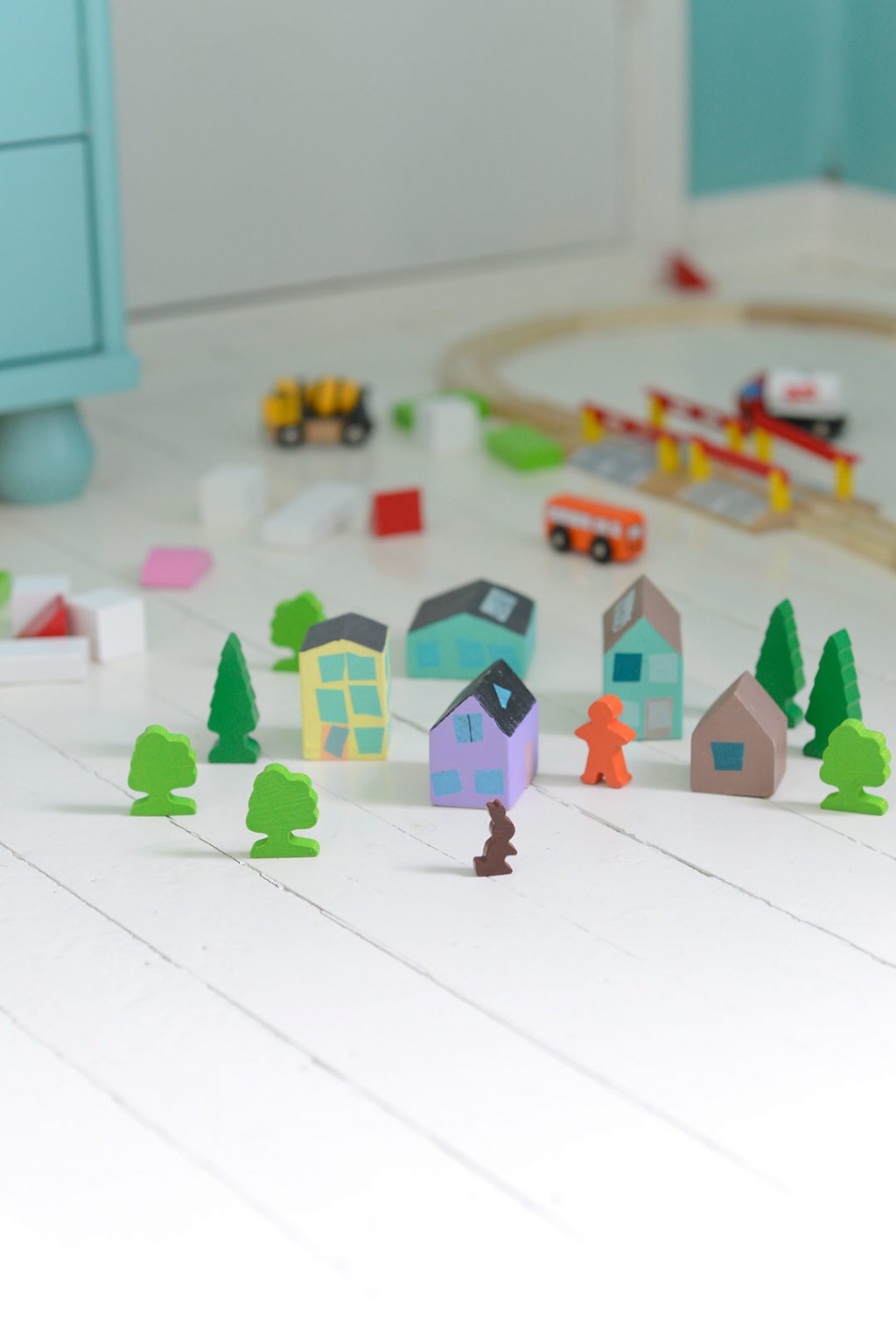 DIY Wooden Toy Houses
---
Do you remember when I told you how my son wanted to make a little wooden house and after finishing it he wanted to make five more? Well, that's what he did. Or at least four, one is still to do. He painted and decorated the houses by himself (and he's only 4 years #proudmamahere).
I thought I'd write the instructions in case you're interested in crafting houses with your kids as well.
Materials
2×4″ board (ours might have been 2X5″)
Ruler and pencil
Saw
Sandpaper
Acrylic paint in various colors
Painter's tape
Washitape
With the help of the ruler draw the outlines of the house on the 2X4″ board and saw. Make the houses different sizes so you get a cute little village.
Sand the house smooth and wipe off any dust.
First paint the whole house except for the bottom with the color of the walls. You might need two coats depending on the paint.
Once the walls are dry tape the upper edges with painter's tape and paint the roof. Let dry. Use washitape to make doors and windows or alternately you can paint them too.
You have a house!
One of the houses was made to look like our home. Should I be worried that my son wanted to write Prison on top on it?