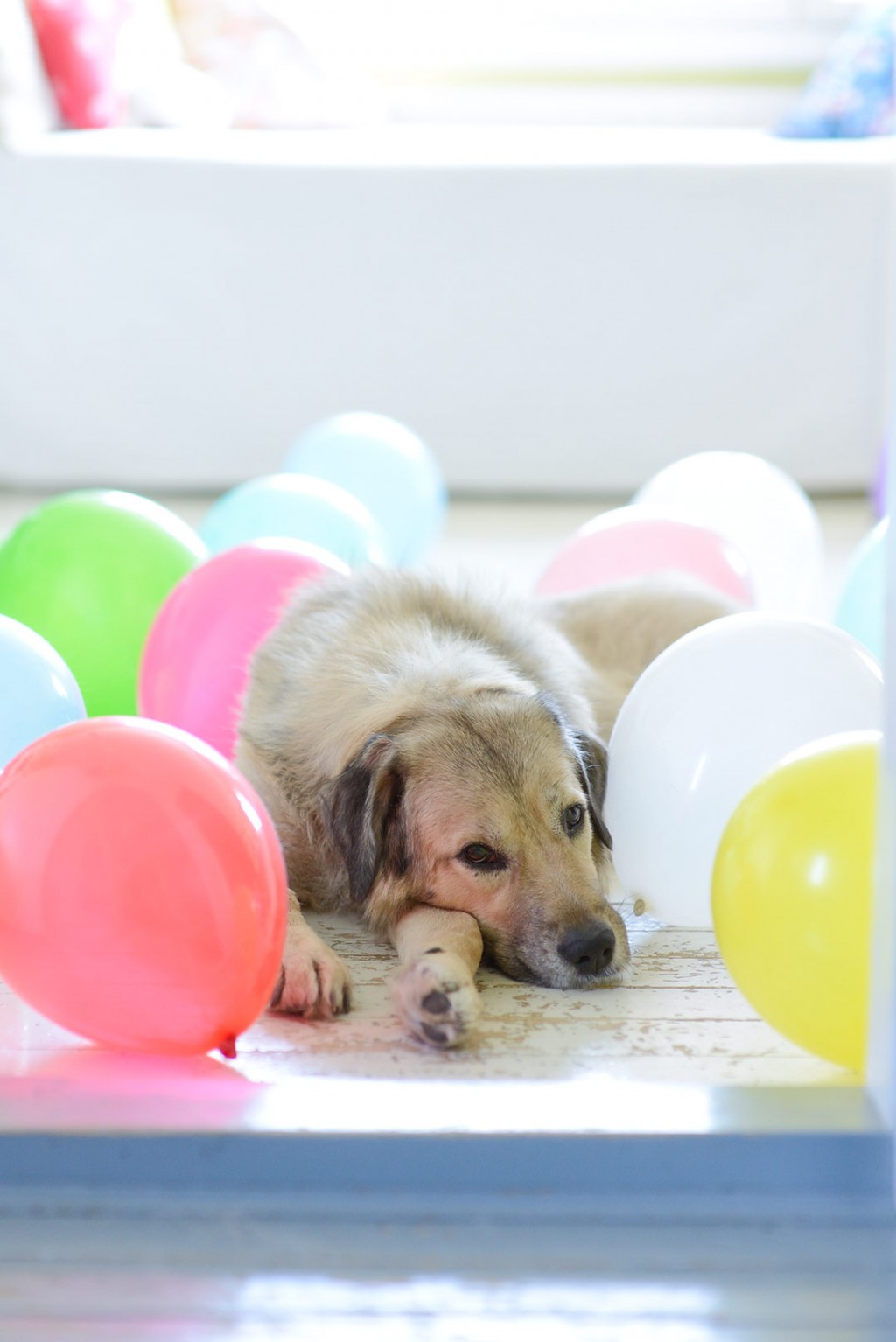 Feeling The Vappu
---
Vappu (the 1st of My) is a big celebration in Finland, especially for students who get drunk for days. When you have family it's a bit different. For us it's eating donuts and drinking sima (non-alcoholic), and lots and lots of balloons.
Yesterday I decided to surprise my kids and blew two dozen balloons when they weren't here. It was so fun to see their joy when they discovered the balloons.
Mansikki is clearly enjoying Vappu as well. She would like to wish you a cheerful one.