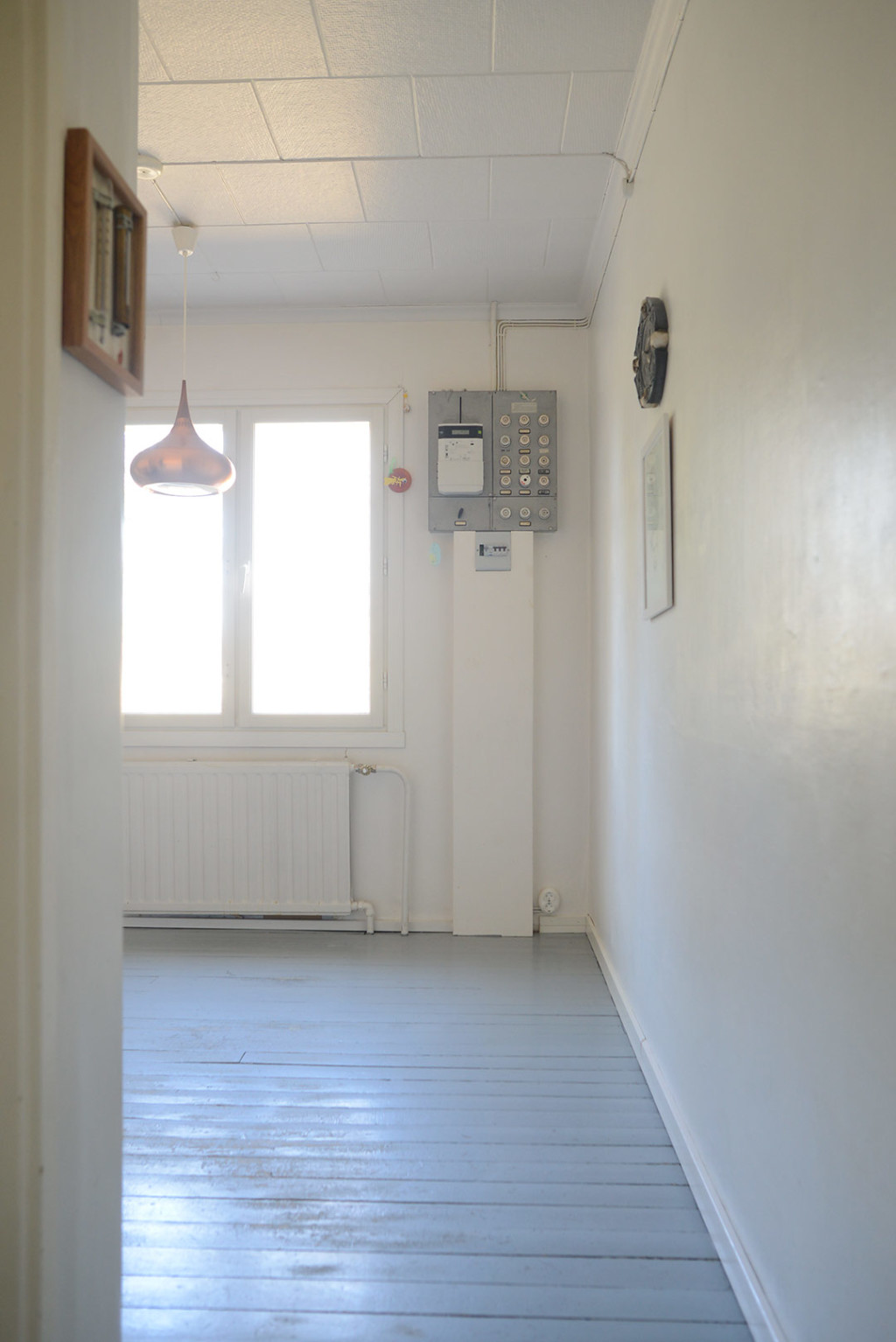 Next Step: Painting Our Old Wooden Floors
---
So the fences are painted, next step on the to-do list is painting the downstairs floors. We're going to paint the kitchen, foyer and living room floors. I'd like to paint the home office too, but we won't have time. The painting itself doesn't take that long, but it takes 4 weeks for the paint to dry completely.
In these photos Panu has sanded and washed the floor. Since then I've already painted one coat on the worst bits. I'm going to paint the second coat in two parts so the kitchen won't be totally un-usable during the time it takes the paint to dry.
You can also see the patent Panu came up with to stop the kids from going in to the kitchen. Previously, when we had only dogs, it was enough to tape a piece cardboard to close the doorway. But not anymore. Now it would be torn down within minutes. So Panu came up with the idea to clamp a chipboard to the doorframe. Much better than screwing (and leaving holes to the walls).