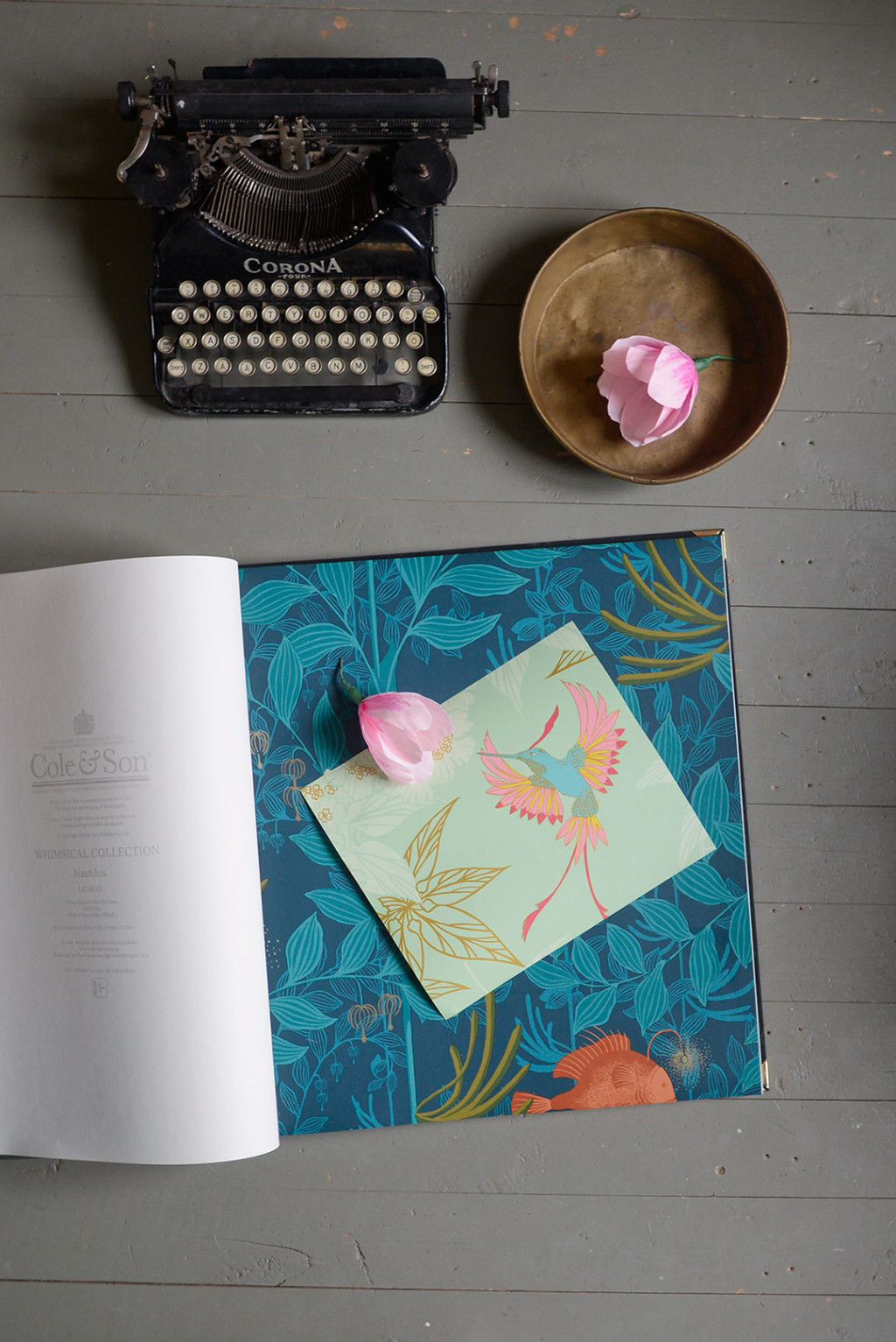 The Home Office Desk Is Starting to Take Shape
---
Do you remember my indecision about the wallpaper for the desk in my home office? Probably not since it was ages ago. I couldn't decide between Magnolia or Flamingos – or the wild card Fontainebleau.
One year later I'm finally going ahead with the plan. Many of you suggested Fontainebleau (to my surprise) and I was actually going to choose it. But as I was flicking through the sample book I bumped into Nautilus by Cole & Son. I've seen it before online and now realized it's the perfect match.
I took Nautilus and Fontainebleau home to compare them in the home office, but it's safe to say Nautilus is the winner. It goes so well together with the walls of the home office and the bird wallpaper of the foyer. I love how the two wallpapers communicate, they have so much in common. It's a perfect match don't you think?