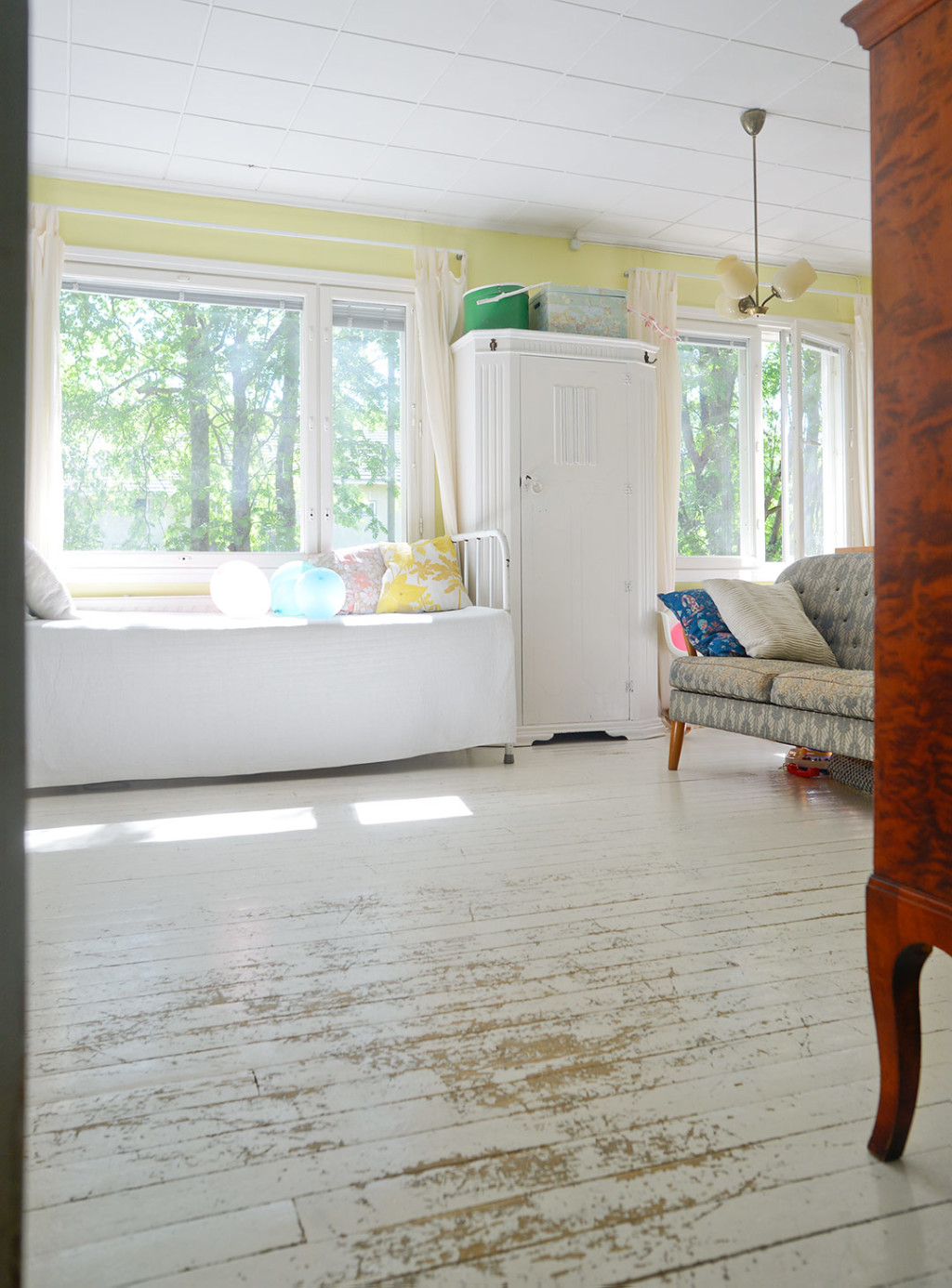 Done And To Do
---
We've been so productive on the renovating front since the beginning of May, but there's still a lot to do. Let's start with the things already done since they are much nicer. We've painted the kitchen and foyer floors and are waiting for the foyer floor to dry completely. We've also painted the fence, some mouldings, a wooden block, and other smaller things.
It makes me so happy to look at the shiny, scratchless surface of the floor.
But then to the part that makes me cringe.
This is such a problematic and embarrassing part of our house that my mind screams "Don't look!" as I write this. It's not even the floor that's been destroyed by two large dogs. It's the wall of shame I'm talking about. I just can't decorate my husband's drums and music gear to fit the rest of the room.
So what next?
I'm tired of the chartreuse of the walls and after a year of "negotiating" with the husband he's agreed to paint them. The plan is to paint all the walls with light mint. Above the walls I'd like to hang something that combines the drums aka my husband's interests with the rest of the room. I'm thinking a black metal band poster framed in pink chains or something else like that. You know, something crazy enough that looks like the both of us.
Sounds good in theory, doesn't it? Towards the end of the summer we should see how it works in real life.
EDIT: See Living room after