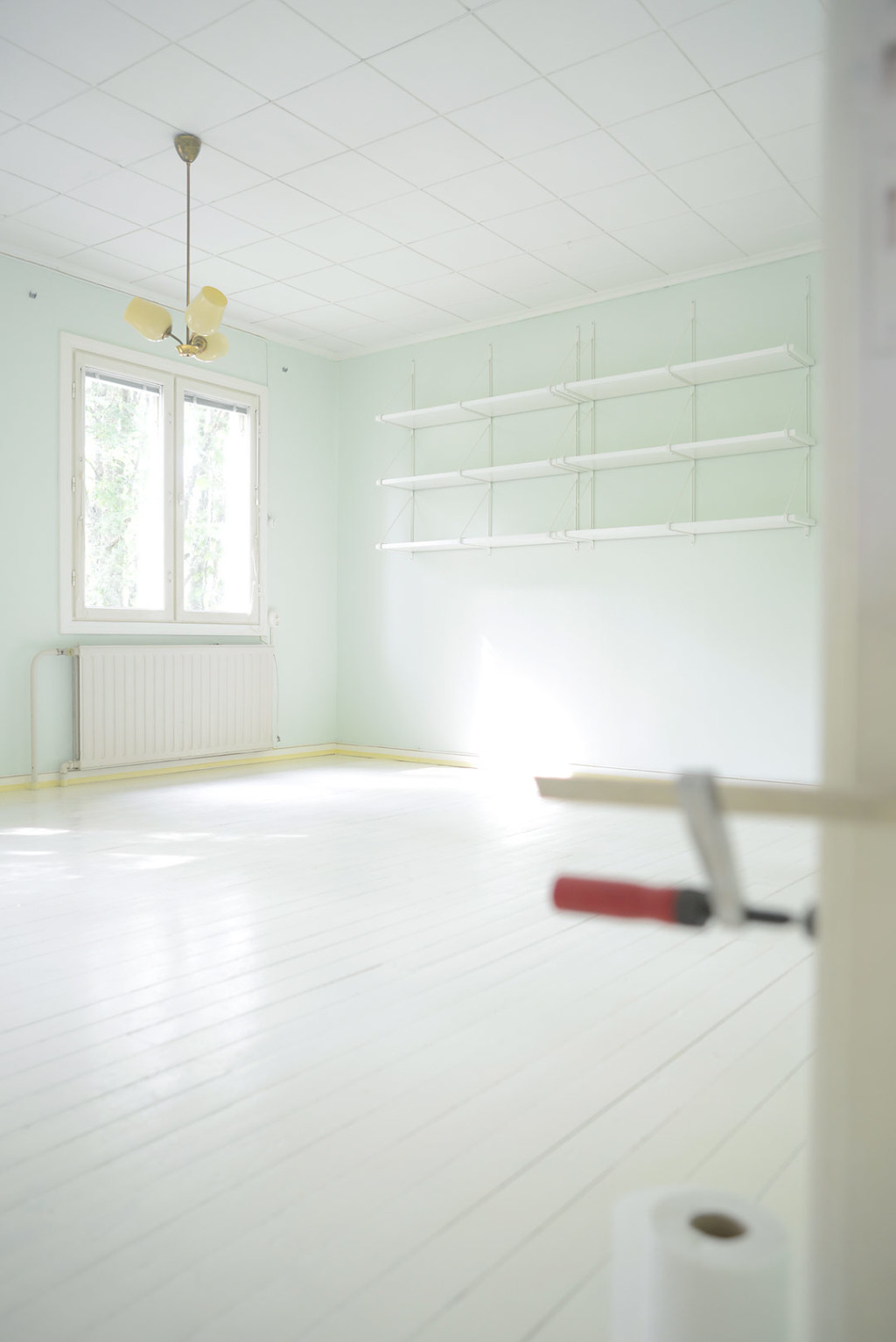 Painting Wooden Floors
---
EDIT: Olettehan huomanneet, että ohjeet ovat myös suomeksi? Kielivalikko löytyy päämenusta.
So I've mentioned our painting project a few times. We've painted the kitchen, foyer and living room floors this summer. We found the wooden floors originally years ago under layers of carpeting, fixed and painted them. But after 5-7 years of heavy use (and two large dogs) they needed to be re-painted. The floors were painted with Permo by Tikkurila.
Here's how the room looked before. I wanted to paint the walls as well so now was the time, as you should always do the floors last. The walls were painted with matte Uula Into interior paint, that I really like. We have Uula Into on most of our walls.
My little 4-year-old was such a great little helper. He removed the painter's tape from the floor moldings!
Panu scraped and sanded the parts that were the most worn. You should roughen the whole floor by a hand sander. A large floor sander will make the surface too smooth, like new, and you will lose the charm of an old floor. If the are nail holes and such you can use wood putty to fill them. You can also fill the biggest gaps with wooden sticks and putty.
We painted the most worn bits twice with a more diluted paint and the whole surface once. Above you can see how it looked after one coat and below after two.
Remember to keep pets and children (and yourself!) out of the room until the paint dries!