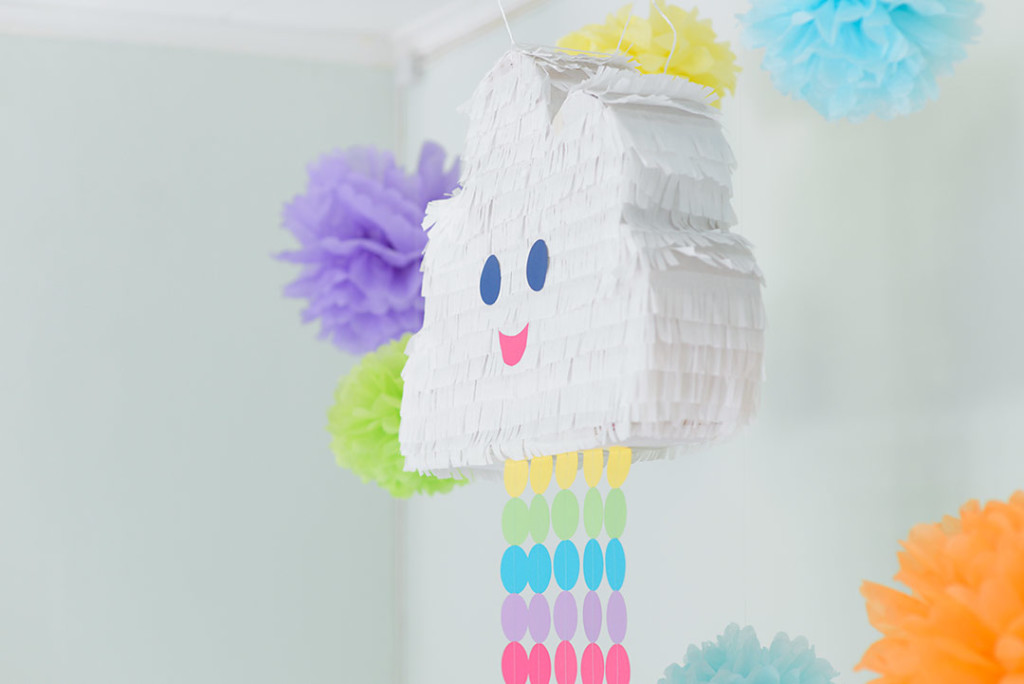 My Son's Second Birthday Party And A DIY Cloud Pinata
---
We celebrated my son's second birthday last month. It crazy how fast they grow. He started speaking early this summer and now he's got so much to say.
I had decided to make a pinata for the party (my first pinata ever!) and was trying to come up with the theme. His big brother suggested heavy machinery (surprise…) but selfish me decided to go with a cloud. I thought for a first-timer a cloud would be easier to make than say, a tractor. And this is most likely the last time I get to decide on the decorations. I actually planned to have a rain theme inspired by Finnish summer but somehow a rainbow emerged.
I followed two tutorials for the pinata, this awesome mini unicorn pinata and instructions for a bigger pinata on Oh Happy Day, mixed with my own vision. It was surprisingly easy to make.
In the end the pinata was maybe a bit too strong (I blame the Ikea cartboard boxes I used). Or at least it took quit some beating from both kids and grown ups. For the big brother's birthday party I'm planning to make one that you pull the strings to get candy. Ten 4-5-year-olds swinging bats in our living room is a slightly worrisome idea.