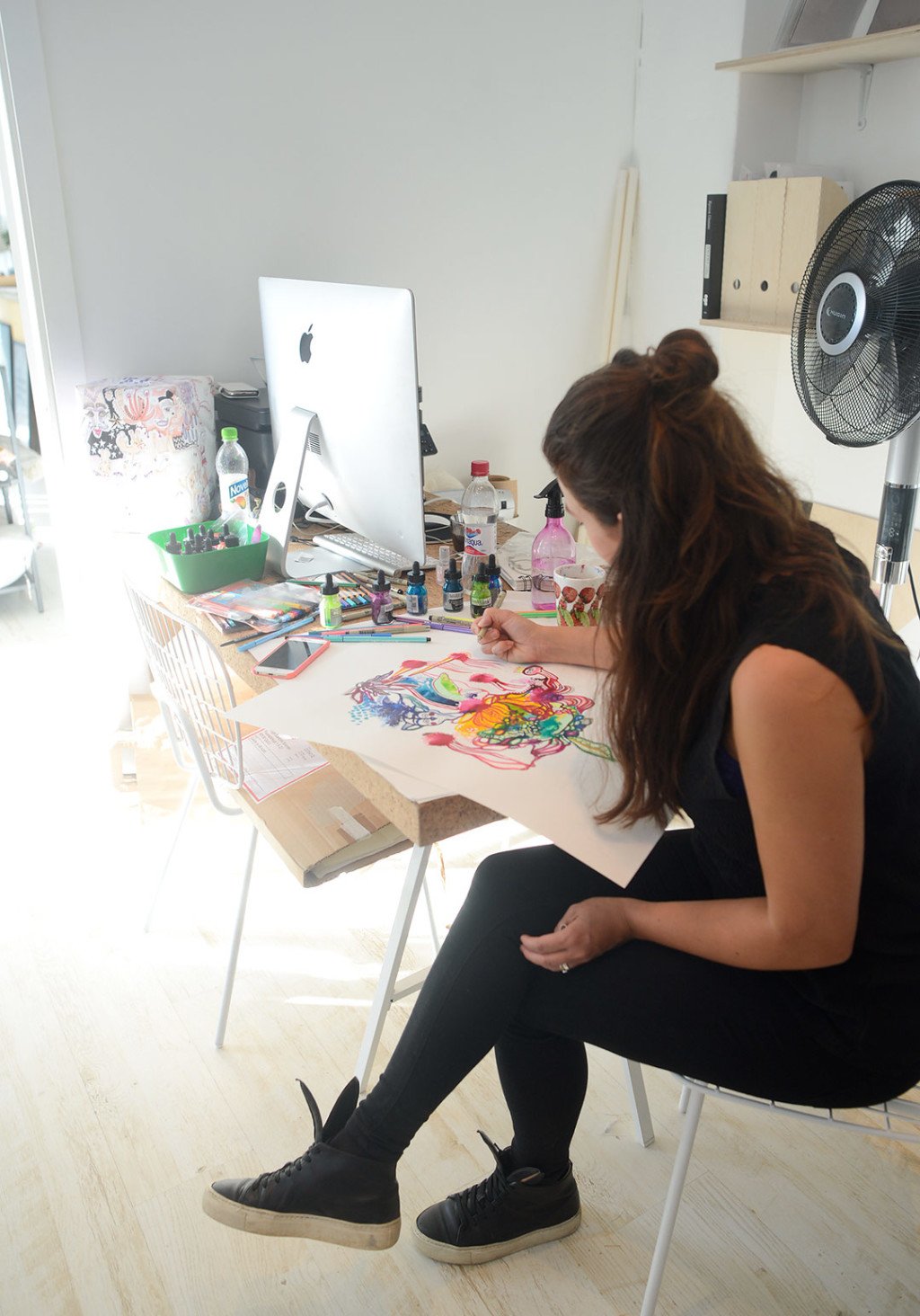 Susanna Sivonen Live Painting at MIA Design
---
Last night there was an art happening in my town. In addition to my own show at Unik Uleåborg I was really exited to see Susanna Sivonen live painting at MIA Design. Susanna is a textile designer and illustrator whose work I've been following for a while. I really like her colorful and detailed style. And so does many others as she's designed for some major Finnish brands.
Also, I was really interested to see live painting. As a illustrator myself I find the thought of someone watching me work nerve-wrecking. I even tell my husband to leave me alone while I'm drawing. But Susanna was just fine, seems that some people manage to multitask, paint while answering questions from a nosy audience.
Susanna sells her interior products in her webshop, where you can find for example cushion covers and interior fabrics. Hop on over, if you like!