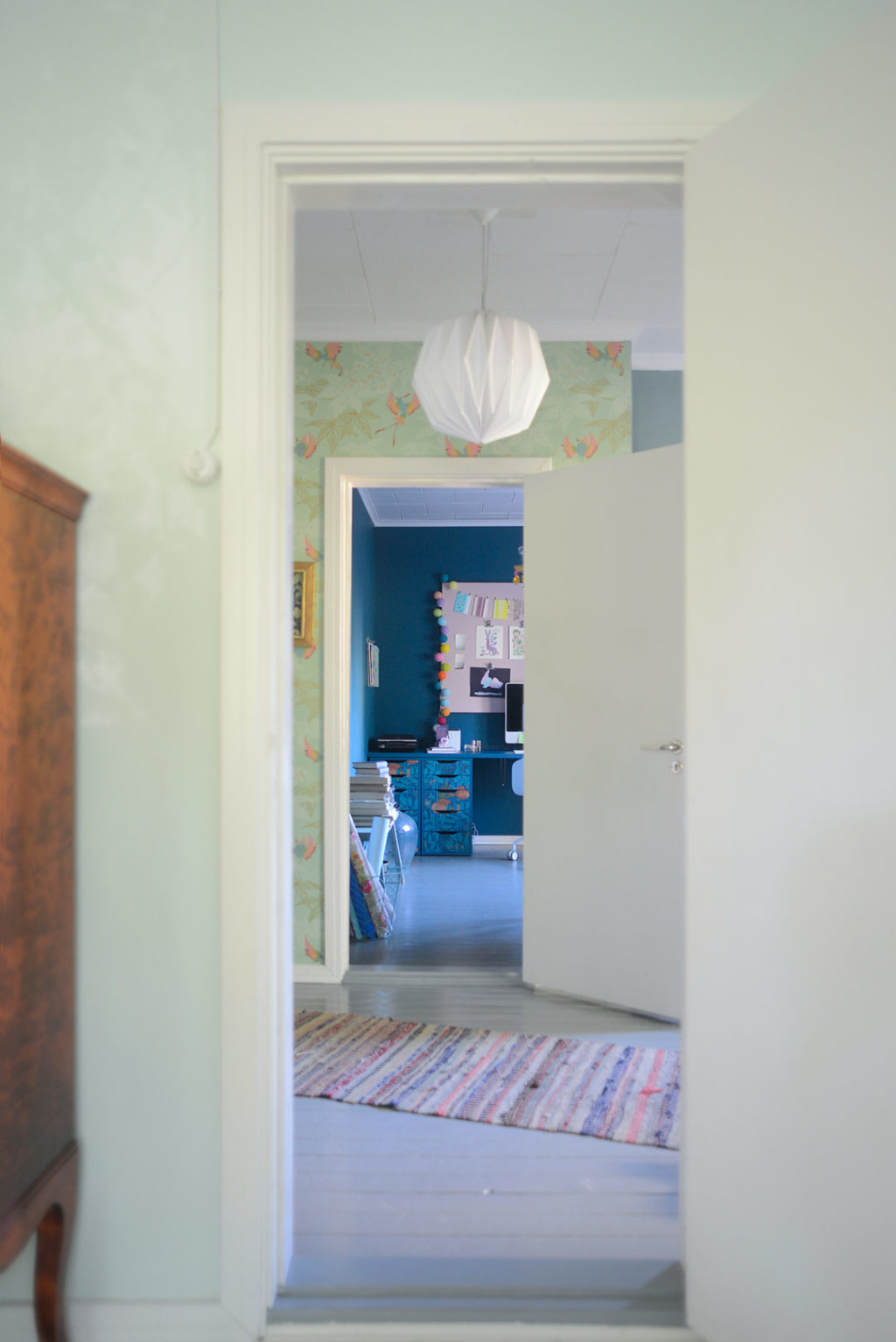 Desk, Kitsch And Moody Blues in The Home Office
---
And the home tour continues. During summer we also fixed my home office, mainly built me a new desk. The old was a beautiful vintage writing table from the 50's that used to belong to my Grandma but it was too small and not functional. Even though it hurt to give up the old desk (it found a good home though!) I'm so happy to have enough space to work now.
You can read more about building the desk here. You can see my plans for it here. It consists mostly of Ikea Alex drawers, glulam, paint and Nautilus wallpaper by Cole & Son. Also the chair is new, it's About A Chair by Hay.
The home office seems to be the only place where I'm allowed to add pink. Like I haven't been able to convince the husband we need a pink sofa. (What's up with that, huh?) The inspiration board is a DIY I made for Unelmien Talo&Koti magazine a couple of years ago, the instructions are online but only in Finnish.
And next… the creative chaos. This is actually the tidy version, believe it or not. I didn't want to start clearing and styling it for the photos, because it is what it is. Exactly this. There's some DIY projects from the past and (possibly) future. I hope there's brewing something I can show you later.