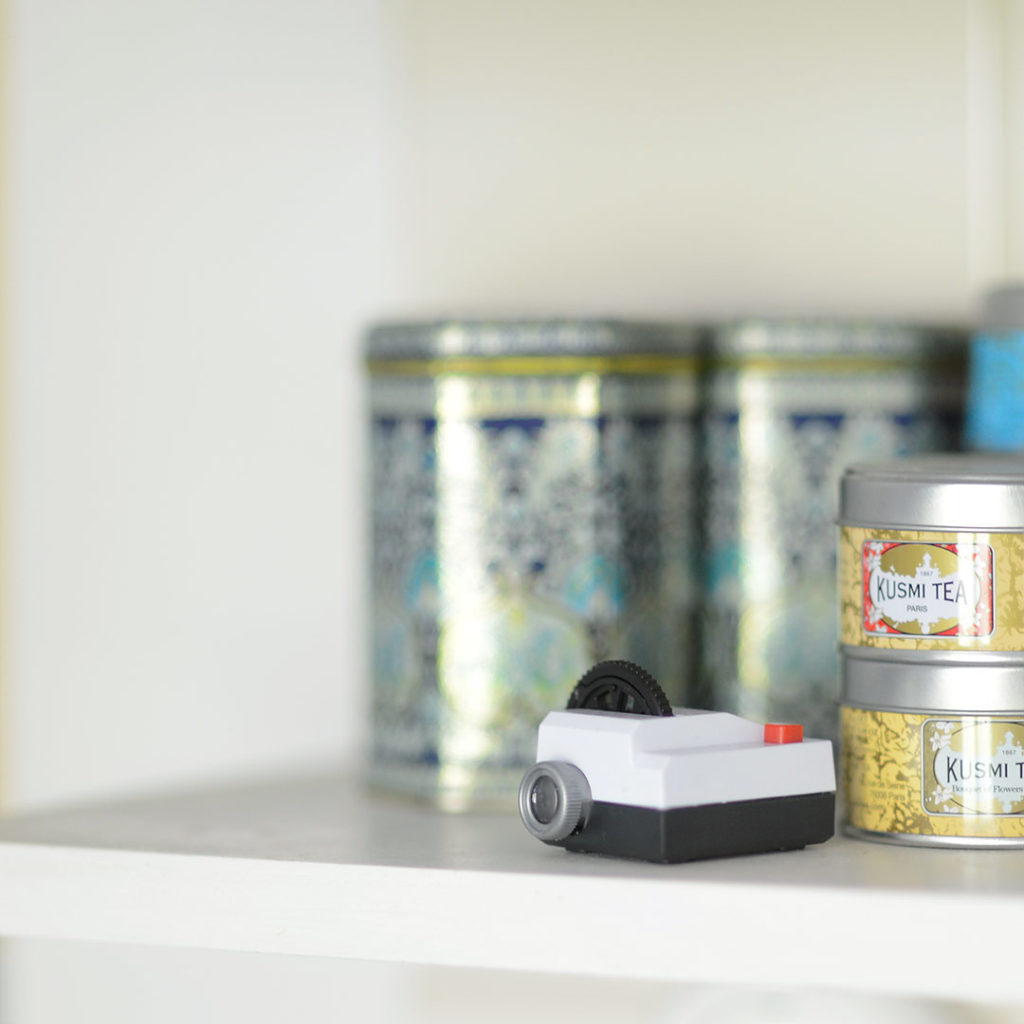 Adorable Little Projector for Instagram Photos
---
I've found the sweetest little toy. It's a tiny projector for Instagram photos and it's called Projecteo. You know, like displaying slideshows in the old days, but in miniature size, and for your Instagram photos. And you know how I love Instagram…
Projecteo was inspired by a vintage 1960s P35 projector by Rollei but is way smaller. Nine images are printed on 35 mm Kodak film, on one single frame. And it's like magic. It feels totally different to look at pictures on a mobile or a computer screen than in the light shining from the projector. My kids are in awe as well. Even though the darkest room in our house – and the one with white walls – is the bathroom.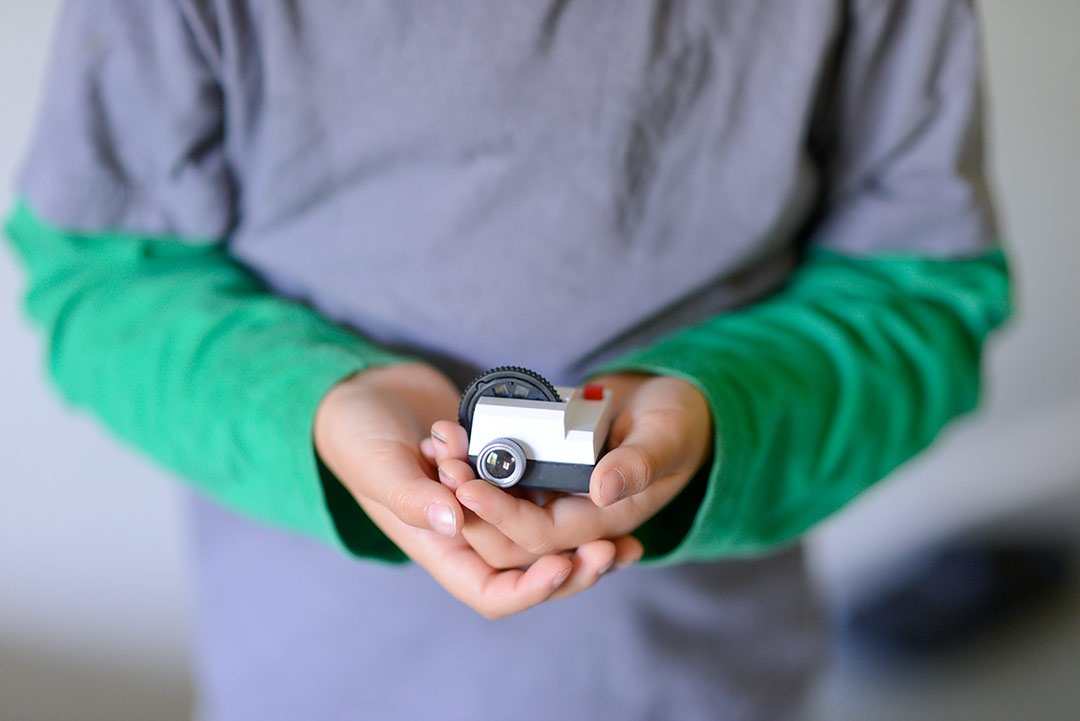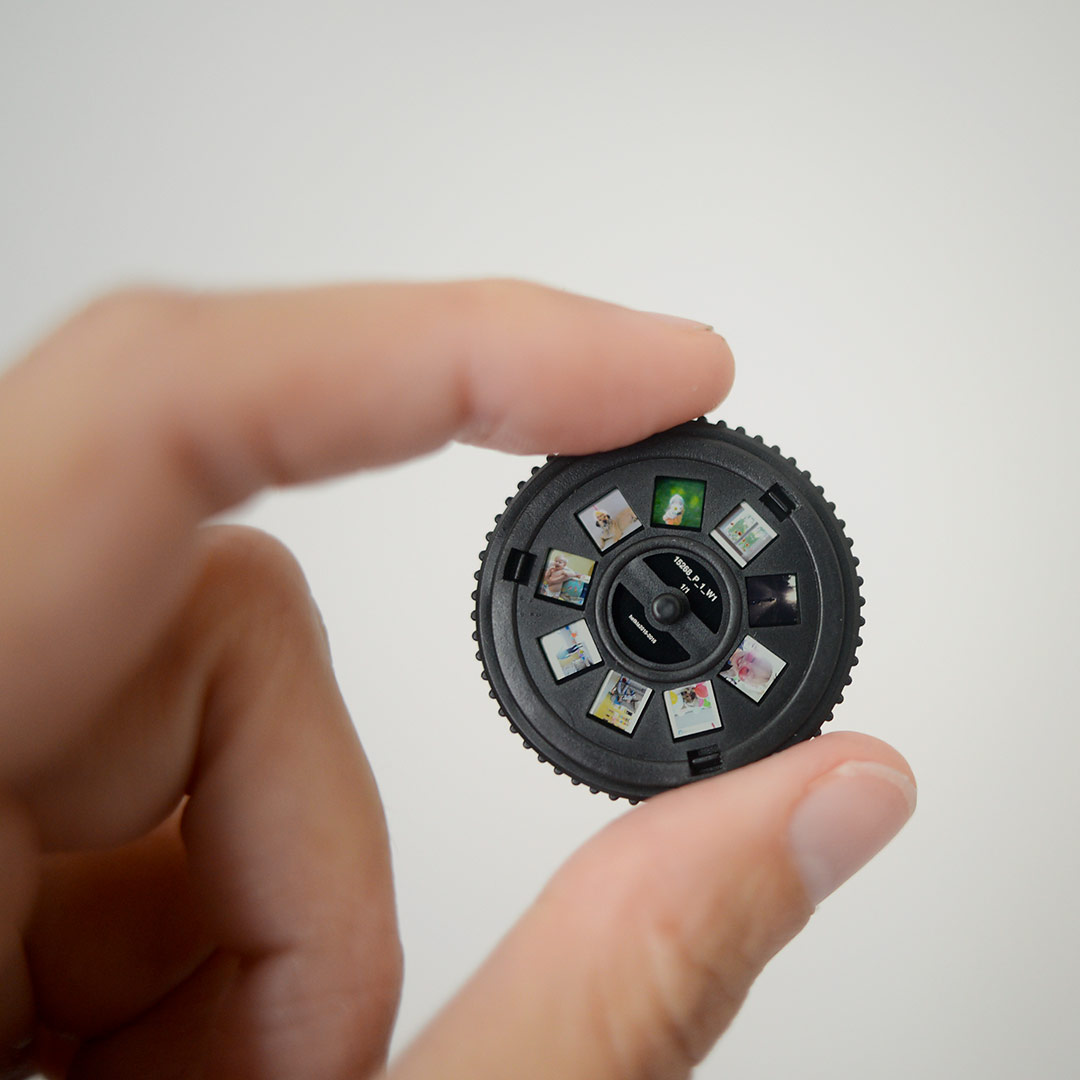 I only wish I would have known that portrait and landscape photos get white bars on the sides. The slides are square shaped and Projecteo doesn't crop the images to squares but you will have white sides on rectangular photos. It doesn't really bother me but I square format looks best and i might have chosen differently had I known.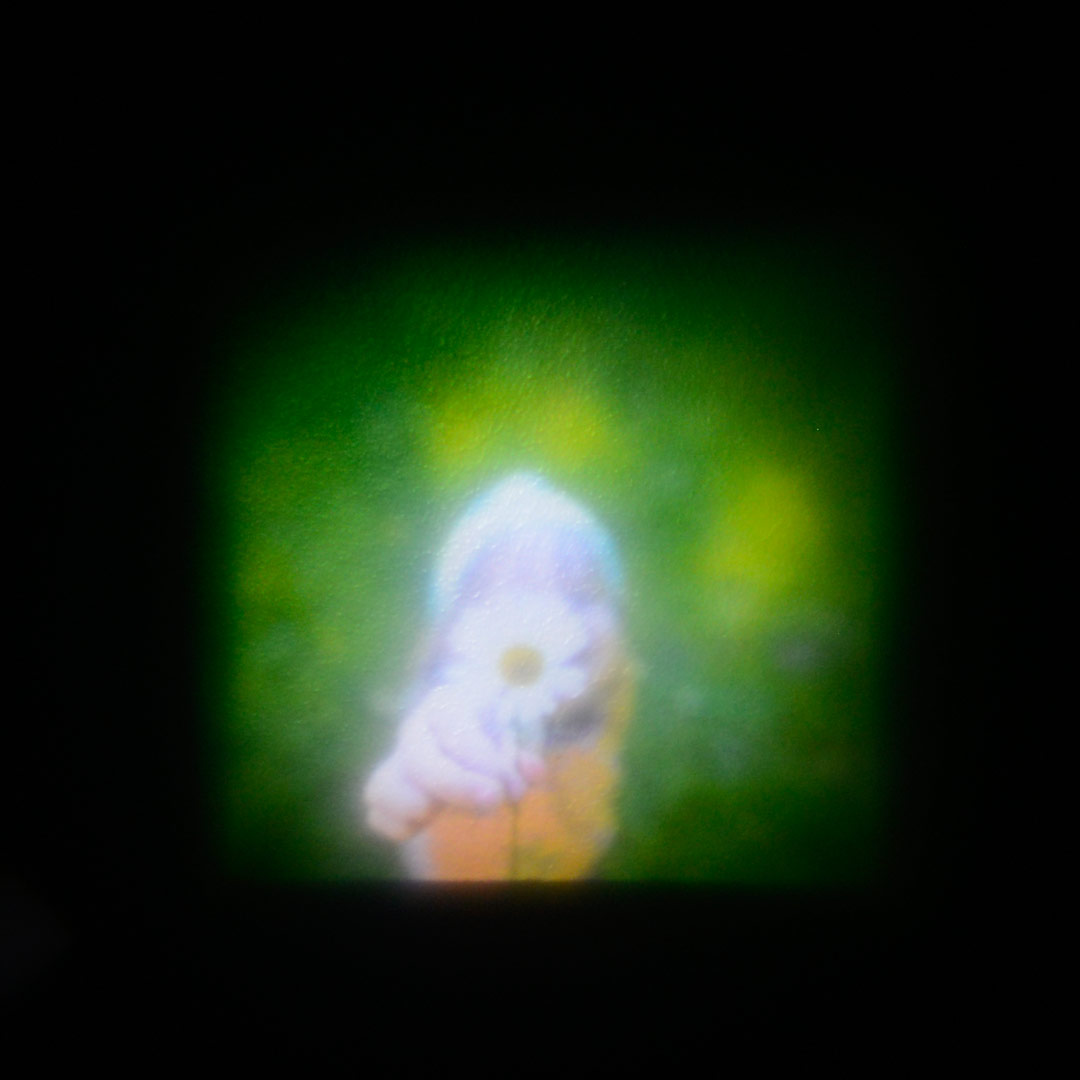 These are the photos I chose. Ordering was really straight-forward and easy. You just sign into your Instagram account via the Projecteo website and select which nine photos you'd like. With discount code FRIEND0IY2 you'll have $5 off and I'll get $5 credit for my next purchase. (This is not a sponsored post, I believe everyone who's ordering gets a discount code).
There it is now. It's so adorable it makes me smile just by looking at it.