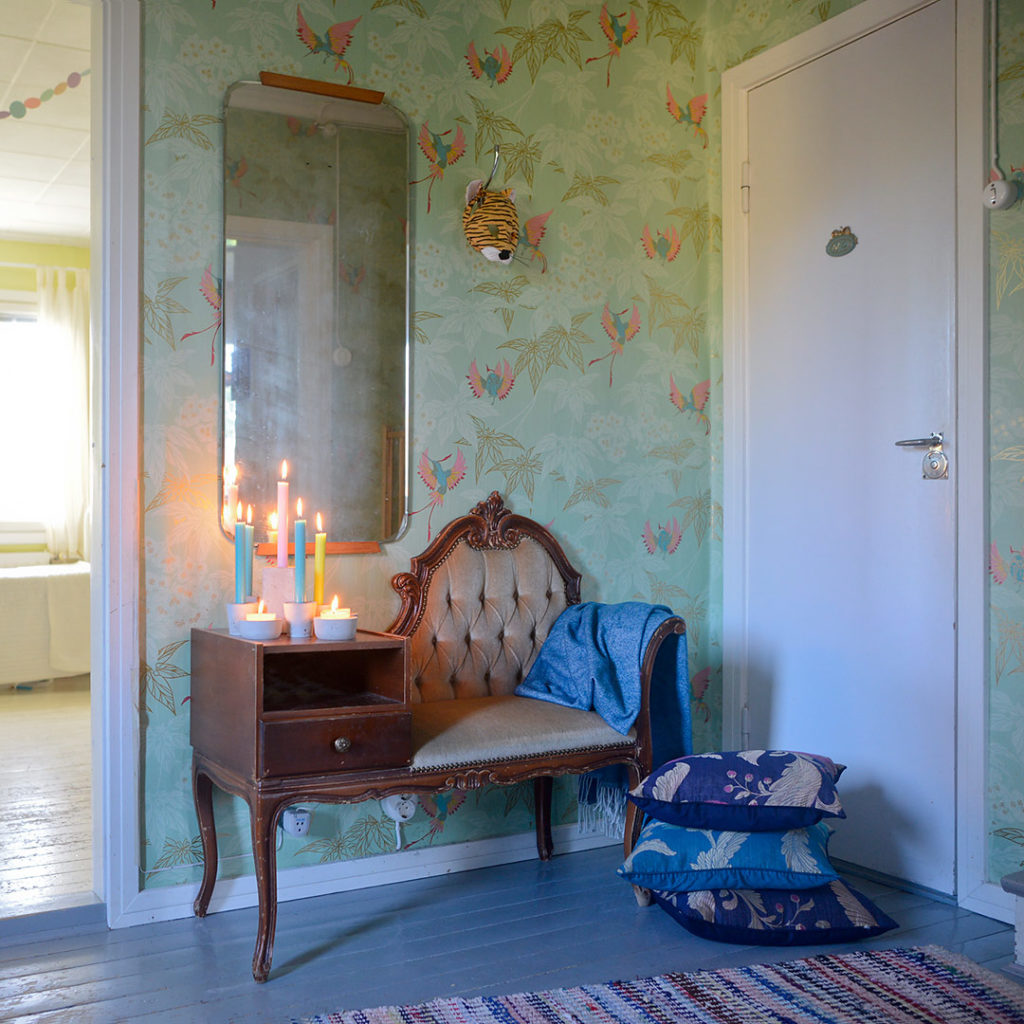 Feeling Down PLUS DIY Concrete Candle Holders
---
Last week I somehow felt pretty down. I was so tired, I mainly just wanted to sleep. It kind of feels like coming down with a cold, but I'm not, so I think it's just the stress and busy life taking its toll. I've been busy at work and working overtime a lot, and on top of that blogging and having the art exhibition. All of them are things I really enjoy and like doing, but I just haven't had enough sleep and time to recover. It didn't help either that my summer holidays were spent mostly renovating.
So now I've decided to take it easy. Last weekend I slept late (and took a nap too) and went for walks in the woods with my boys. The computer has stayed shut almost all weekend. I can't say I'm completely recovered but it's better now.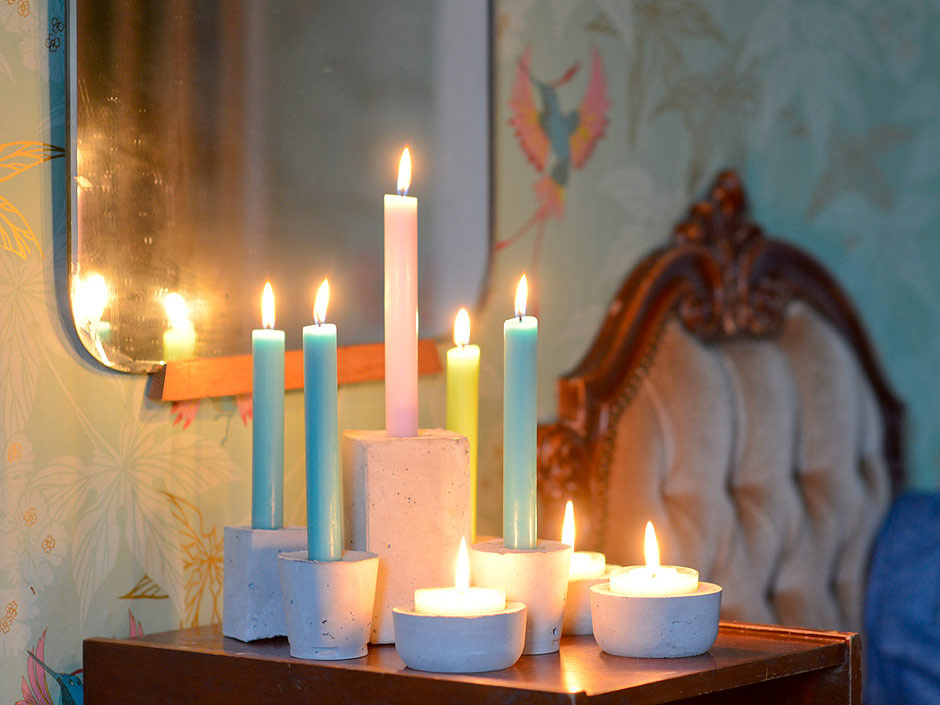 And to happier things. It's clearly autumn here and the evenings are getting longer. That calls for candlelight. You can read my instructions for DIY concrete candle holders (in Finnish) in Aina keittiöt blog.