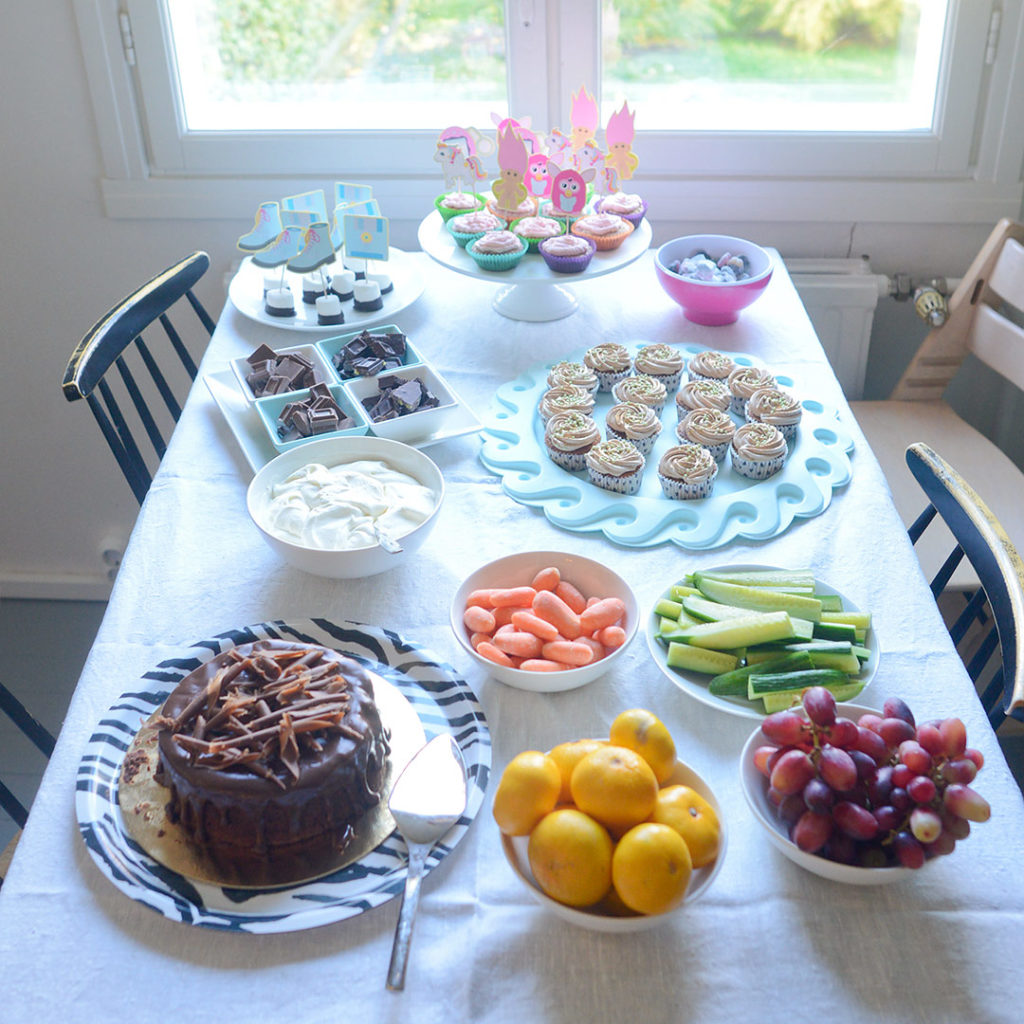 90's Party Printables And POP Blogit Meet up
---
My blog break turned out longer than expected, but I'm really excited to be back. This has been such fun post to craft, and there will be some free printables for you to download at the end of the post. So, I invited the lovely ladies from POP Blogit for a visit and of course I had to come up with something a little special. In addition to cleaning, baking and worrying about water damage (more about that later) I've been surfing on a 90's nostalgia trip. Trollis, tamagotchis, my little ponies… The 90's were great! And maybe a bit awful as well… I was a teen back then and it's been quite amusing notising 90's clothes back in stores again.
Here's a rare tip (from me, I'm not the one to give food related advice). Super easy but fun looking treat to serve: marshmallows dipped in dark chocolate. You melt the chocolate in microwave oven, take the marshmallow on a cocktail stick, dip and let it cool on parchment paper. Done. Plus it's gluten-free.
So, I didn't make these amazing pieces of art! I mean look at them, gold glitter cupcakes and awe inspiring chocolate cake. (Please don't judge me by my cupcakes, this is the second, no third time I ever baked them.)
Here you can download the printables. I recommend using heavy cardstock, especially for the photo prop masks. For the food decorations, cut both pieces and glue them together with a cocktail stick between them. Attach a wooden barbeque stick with tape on the backside of the mask.
90's Party printables – decorations (A4)
90's Party printables – photoprop masks (A3)
And a huge big thank you to my guests! Go check them out if you haven't already!
At Home
Materian taju
Valkoista Harmoniaa
Vinttikissa
Luumutar
Trickles of Twilight Cola
Näköisiä kulmia
My life
La Dolce Vita
Silent All These Years