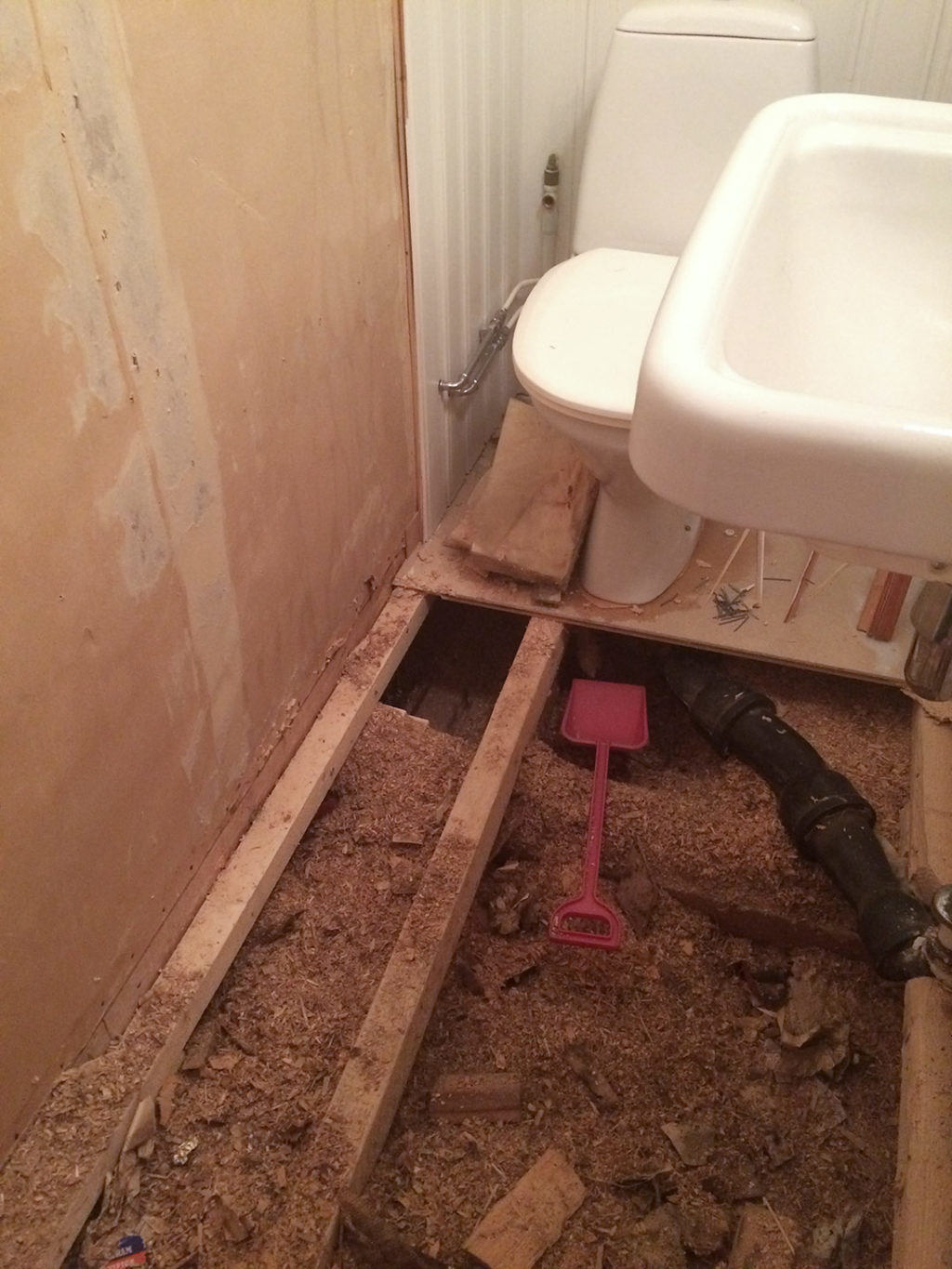 Water Damage
---
Usually I try to post beautiful pics on the blog but now it seems impossible. Last weekend we had such bad luck, there was water damage. Our upstairs toilet seat broke and the water came downstairs. We went grocery shopping and as we came home I went to the bathroom to wash my hands and noticed (well, could not help but notice as my feet got wet) the floor flooding with water that was dripping down through the ceiling. I ran upstairs and found another flooding floor and a broken toilet seat. It was a bit of a shock.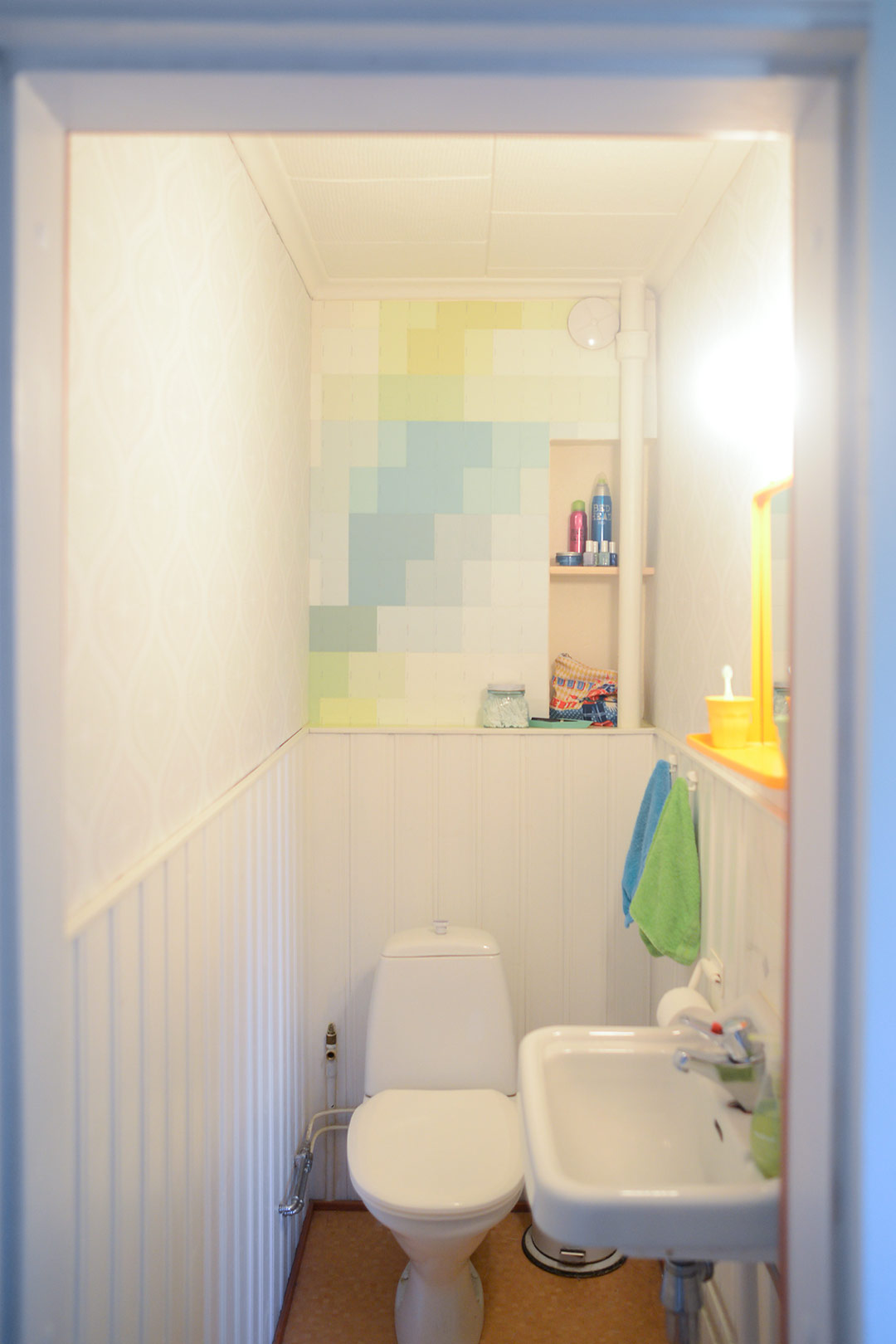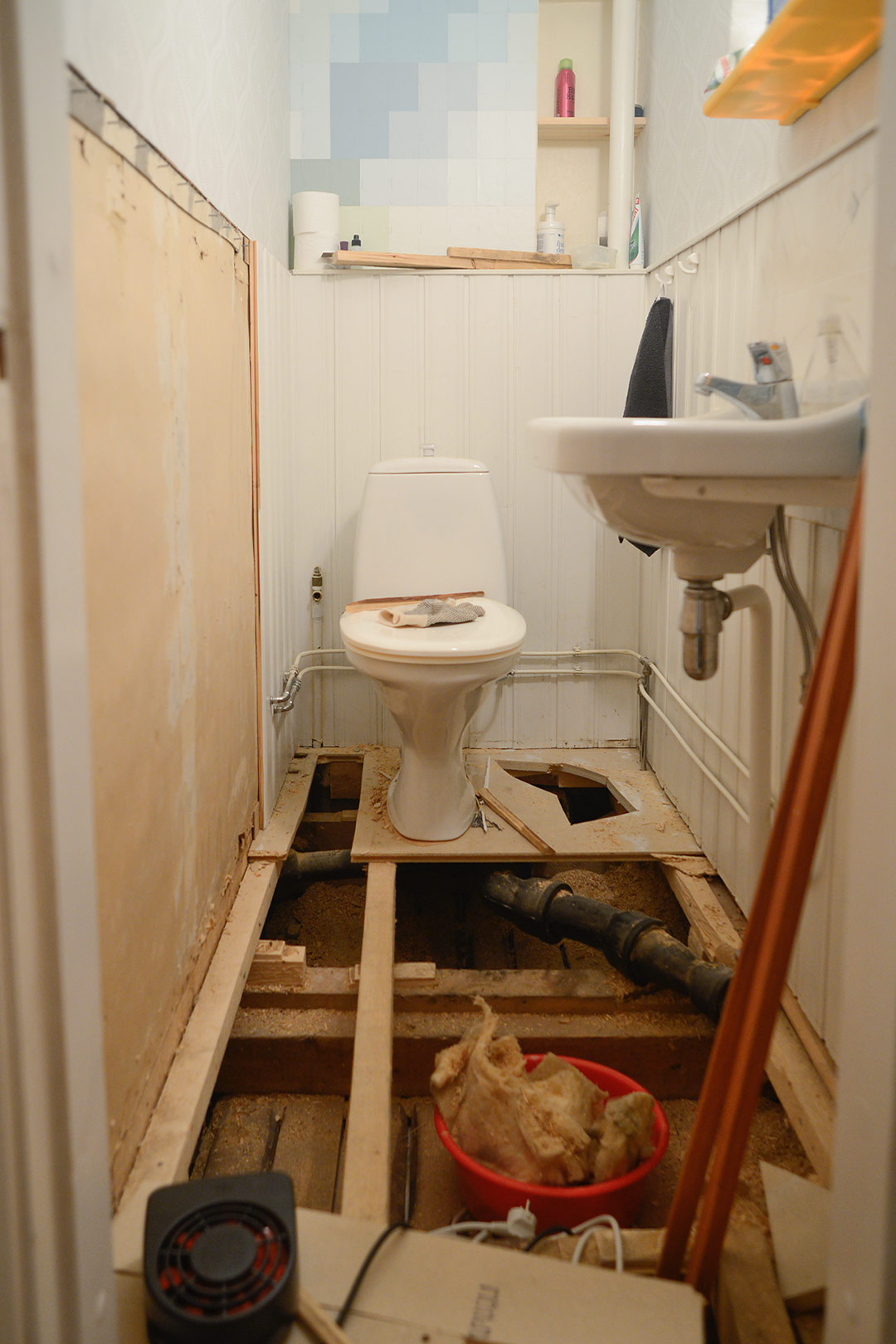 So now we are planning a renovation. The upstairs half bath was the only room we hadn't done yet, except for the wallpaper and "wallpaper". Here's before & after shots of the space. It was on our to-do list but somewhere in the future, at the moment our financial situation isn't good after all the painting and such last summer. But now I should come up with something fun.
Do you have any fun bathroom ideas? From your own place or maybe pinned on Pinterest? It would be great if you could link or send them to me, would help me and inspire others as well. I can only think of tiles (pinned a thousand yesterday) but I'm not even sure I want tiles. The insurance will only pay for vinyl carpeting and tiles also require floor heating which will be more expensive. But tiles are also nice… If you know any other nice looking floor materials, please tell!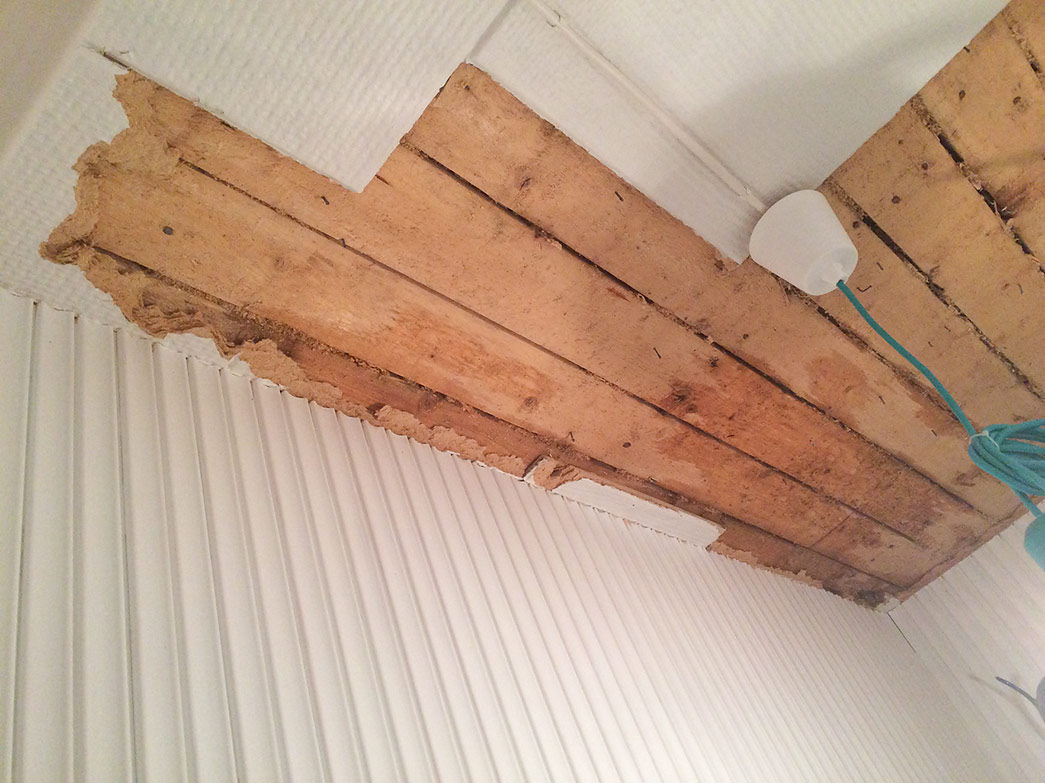 The good thing is that in the downstairs bathroom we renovated a couple of years ago only needs new ceiling Halltex boards. Everything else is already dry or will dry, we don't need to tear down anything else. We're lucky this happened during weekend when we were gone only for couple of hours.
So now I'm trying not to stress too much. One step at a time. First inspiration, then renovation, no stress.
Breathe in. Breathe out.