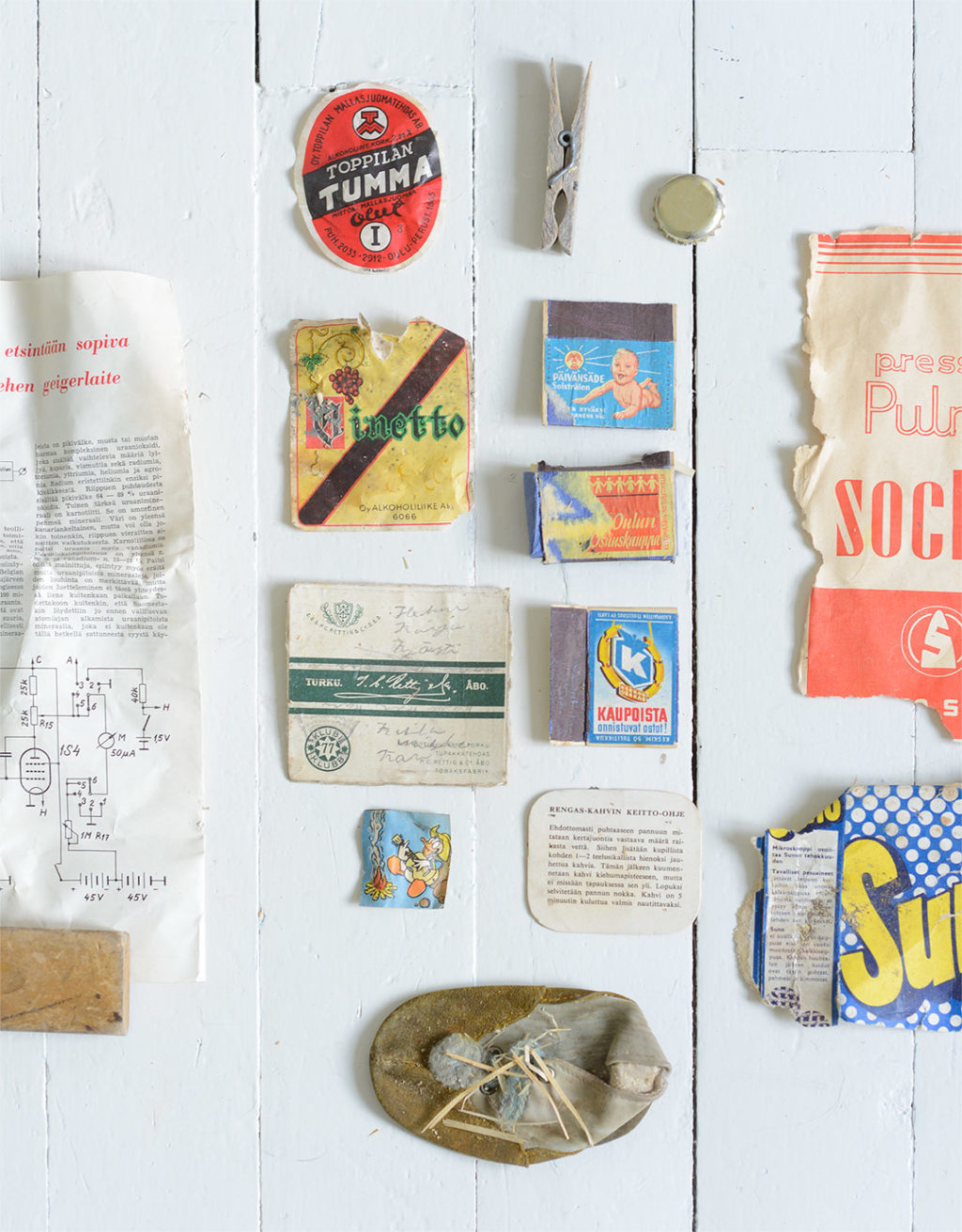 Finds beneath The Floor Boards
---
In the middle of all this water damage ordeal there has been one positive thing. We found a little treasure from 1956 hidden inside the floor. The family who built the house left all sort of weird stuff beneath the floor boards. We have original wooden floors in all other rooms and haven't taken off any boards before as they were in such good condition. What a surprise it was to find these in the middle of sawdust. Everything from a broken light bulb to magazines and baby shoes.
Some of it was clearly left there in purpose for someone to find later, but some… I'm not sure. There were clothes, maybe just for insulation, but also beer and booze bottles… Maybe it was just handy for the constructor to leave it there? No garbage bin nearby? And it was really the families usually who built these houses. After the 2nd World War they didn't have much money, so they did everything by themselves. I've heard from the neighbors that the family who built our house had to sell it because they ran out of money, so they just built it and sold upon finishing.
I wonder if they realized someone would find these sixty years later?
Love this matchbox cover! I've heard it was common to leave matchboxes under floors boards, for some reason.
Local newspaper from January 1956. This newspaper still exists, we might have to leave this and a fresh copy under the new floor.
We will definitely leave our mark when we start renovating, this has been so so interesting. I have no idea what the bathroom should look like, but I'm already thinking things we can hide inside the floor. Feels like we're leaving messages for the future, yay! (Does it sound crazy?)