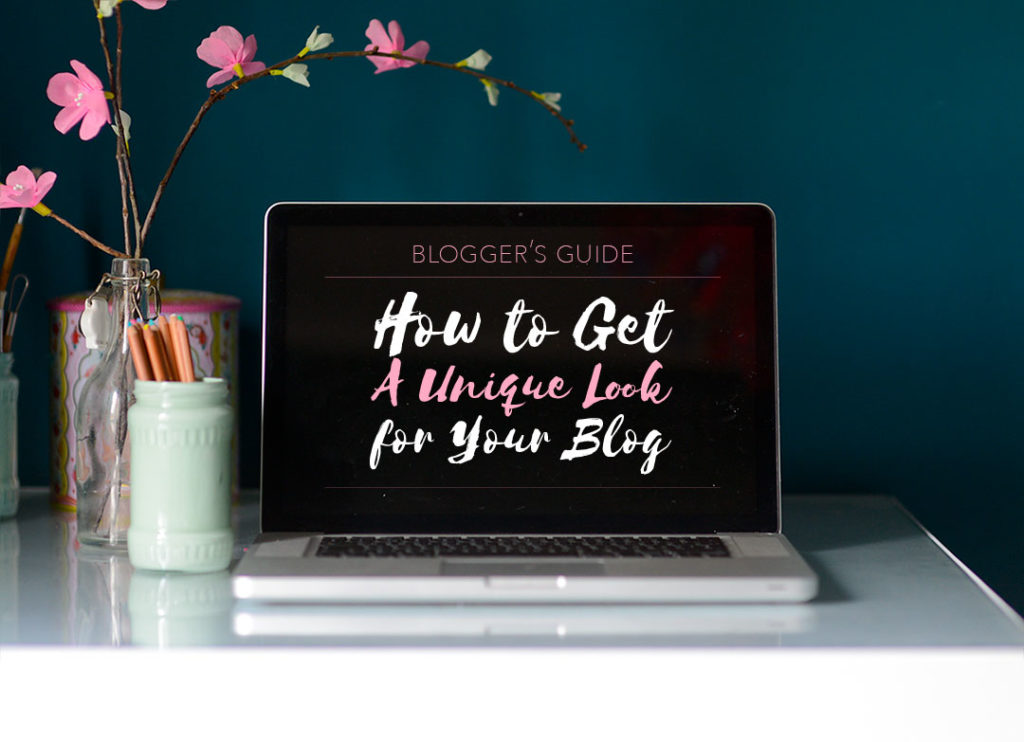 Blogger's Guide: How to Get A Unique Look for Your Blog – The Easy Way
---
Lue suomeksi (Read in Finnish) >
I've written my blog for eight years now (seems like forever) and in my job I work with things related to blogging: photography and interior styling – as well as writing blog posts. I also wrote my own DIY column for two years on Unelmien talo & koti magazine. Over the years I've learnt many things that I believe would benefit others too, from bloggers just starting out to more experienced bloggers. So I decided to put the things I've learnt together and write a blogger's guide series. I'll start with a subject close to me, the design of the blog. If you have any questions you would like me to answer or topics you'd like me to write about, leave a comment or email me!
I design websites at work and am often asked how to get a stylish and personalized look for a blog. Coding skills help for sure, but there are so many ready-made blog themes out there, that you can make your blog look unique with little changes and next to nothing coding skills.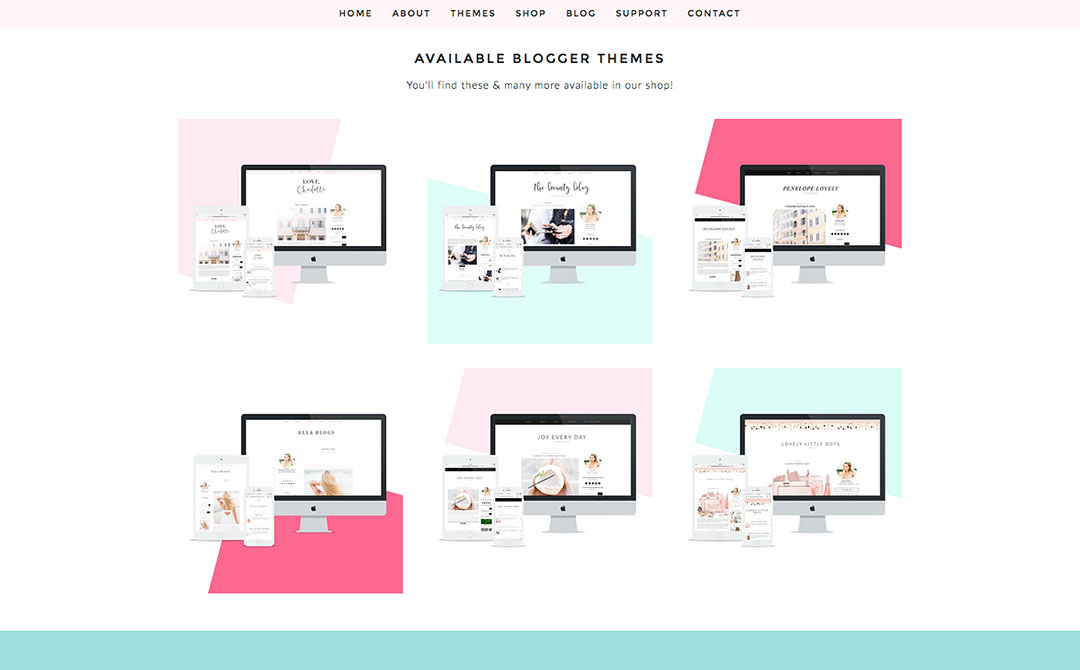 There are a lot of free themes, especially for WordPress, that is the most popular CMS or blogging platform, but they're often quite bleak without some heavy coding work. By that I mean PHP, CSS and JavaScript coding. And they don't necessarily come with support (although there's a very active community around WordPress). If your coding skills are non-existent I recommend buying a commercial theme. In WordPress they are called themes and in Blogger templates. You can get them for very little cost and even the most simple will allow you to change your header picture and do other minor tweaks.
The more advanced will let you not only change fonts and colors but also add tons of functions, all without coding. With commercial themes you can often get it installed for an extra fee (or sometimes included) and many include support for a certain period. It's good to check that when you are ordering.
I've always chose a free theme before (Kootut murut is on WordPress) and changed it pretty drastically. A year ago when updating the look I found a commercial theme that matched my design. At first it felt crazy to pay for something I can do myself. But on the other hand… If it saves time and doesn't cost a lot, then why not? I ended up with Heap theme by PixelGrade.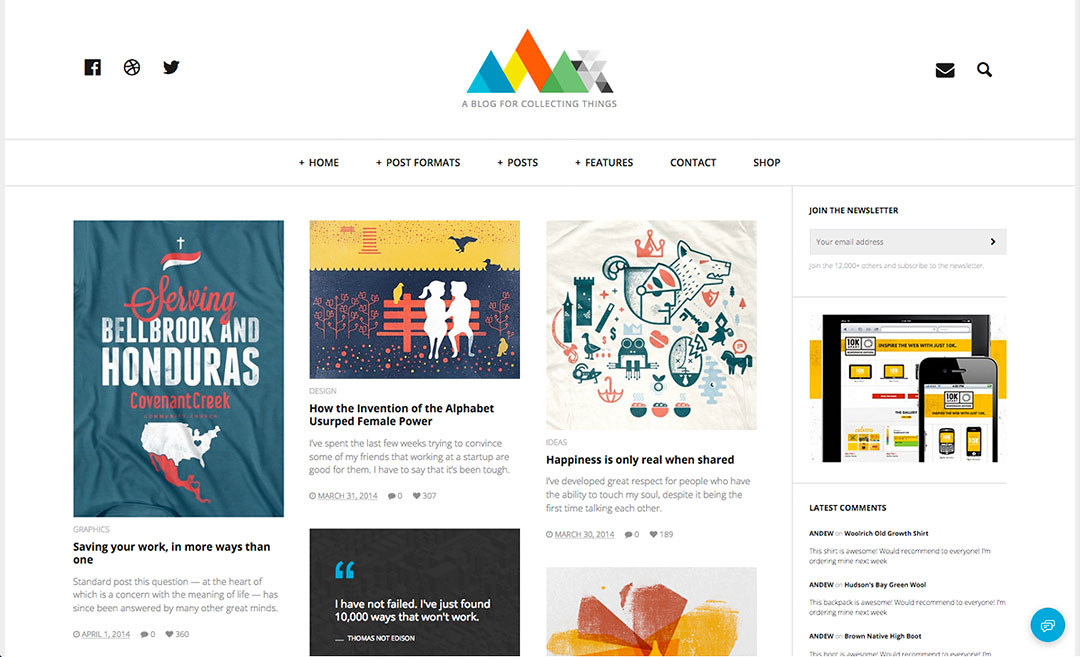 Here's a screenshot of the original theme demo. As you can see, many things are similar, but still it looks a lot different than Kootut murut. Most of the changes I've done on WordPress dashboard, only some have required coding. Although the structure is the same, small tweaks make it look unique.
The downside to commercial themes – especially with more versatile WordPress themes – is that their complexity requires a big amount of code, which in turn can slow download times. This is something to take into consideration and some themes have taken care of it by minifying scripts etc.
So, where can you get these themes? Each blogging platform has their own, I'll concentrate on the most popular, WordPress and Blogger. And you should also note there are two types of WordPress: WordPress.org and WordPress.com. Both have their own themes, WordPress.org a lot more, since it's used for professional websites as well. WordPress.com is their lite version, kind of like Blogger. It's free (to a certain limit) and easier to start as you don't need a web host or to install it yourself. But it comes with limited choices. You have a selection of about 370 themes, both free and commercial, and can't download custom themes.
There arent as many choices for Blogger blogs, but the selection of quality templates for Blogger has also grown greatly over the last few years.
WordPress.org
WordPress.com
You can search themes with different terms, for example how many columns or which style (lifestyle, fashion…) you prefer. On Etsy you could search for example for "blogger template lifestyle" tai "blogger template minimal". It's a good idea to check if the theme is responsive as many people surf the web on mobile devices and you want their experience to be as good as it is on desktop.
If you know more places to search for quality themes and templates, please leave a comment!