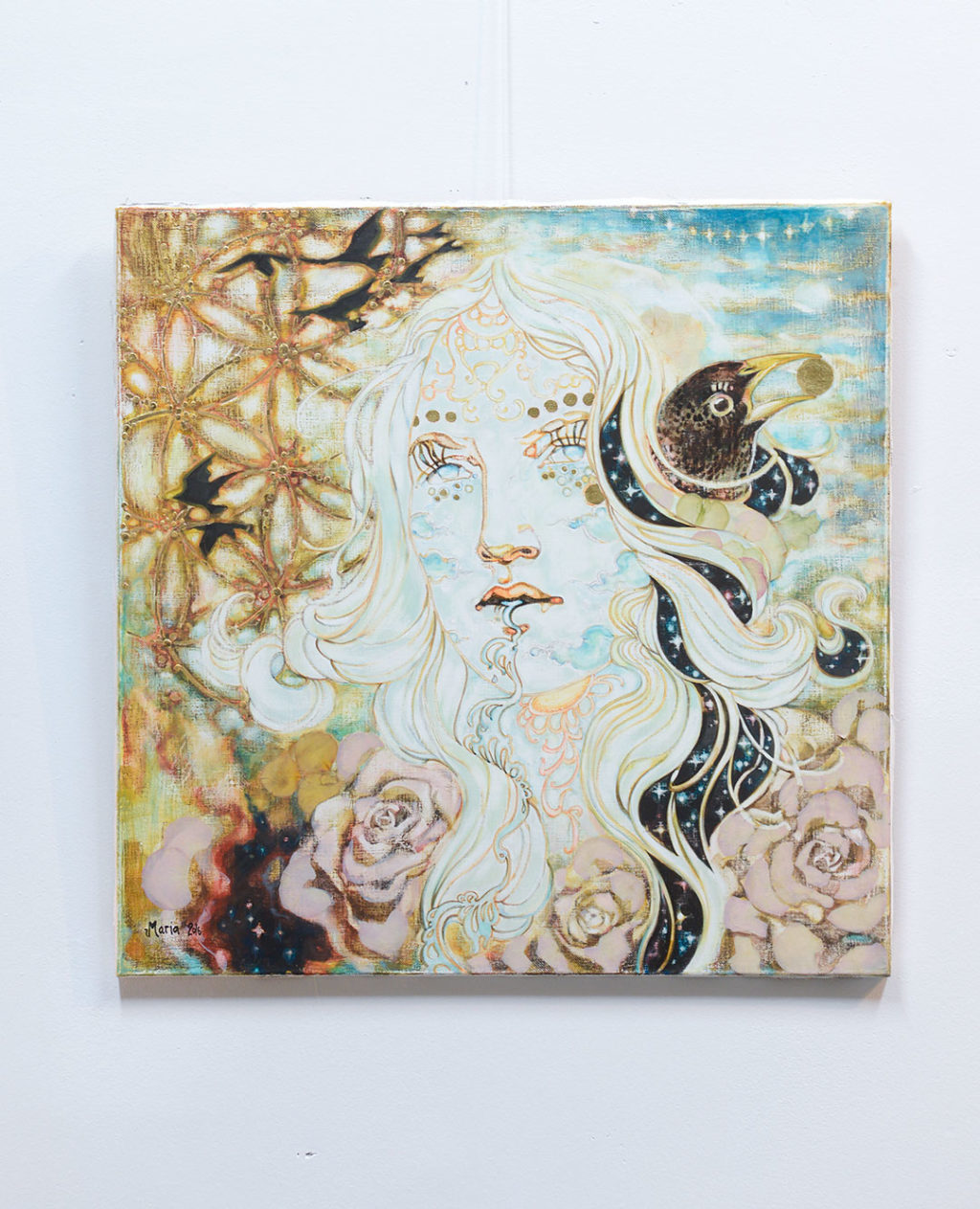 Maria Raasakka – My Starlings exhibition at Galleria Kooma
---
Lue suomeksi / Read in Finnish
A week ago I visited the opening of Maria Raasakka's exhibition My Starlings at Galleria Kooma. I've seen Maria's paintings previously only online and i must say there's something about seeing them IRL. It's different. You can see the marks of the paint brush and how the gold glimmers when the light hits it. I hope I can share some of it through my photos with you who don't live here in Oulu.
Maria paints with egg tempera, technique where you mix pigments with, you guessed it, egg. Her work is so detailed. And if you know me, you know I'm a fan of feminine characters. Looking at her work I started to feel maybe I should try something new as well intead of my trusted pencils. Mixing the paints sounds like fun and a bit messy – but in a good, creative chaos kinda way. Although finding the prefect tone might be another thing…
The show is open til November 19, 2016 at Galleria Kooma, Tarkka-ampujankatu 14, Oulu. The gallery is open thursday-friday 4PM – 7PM, saturday 11AM – 3PM.