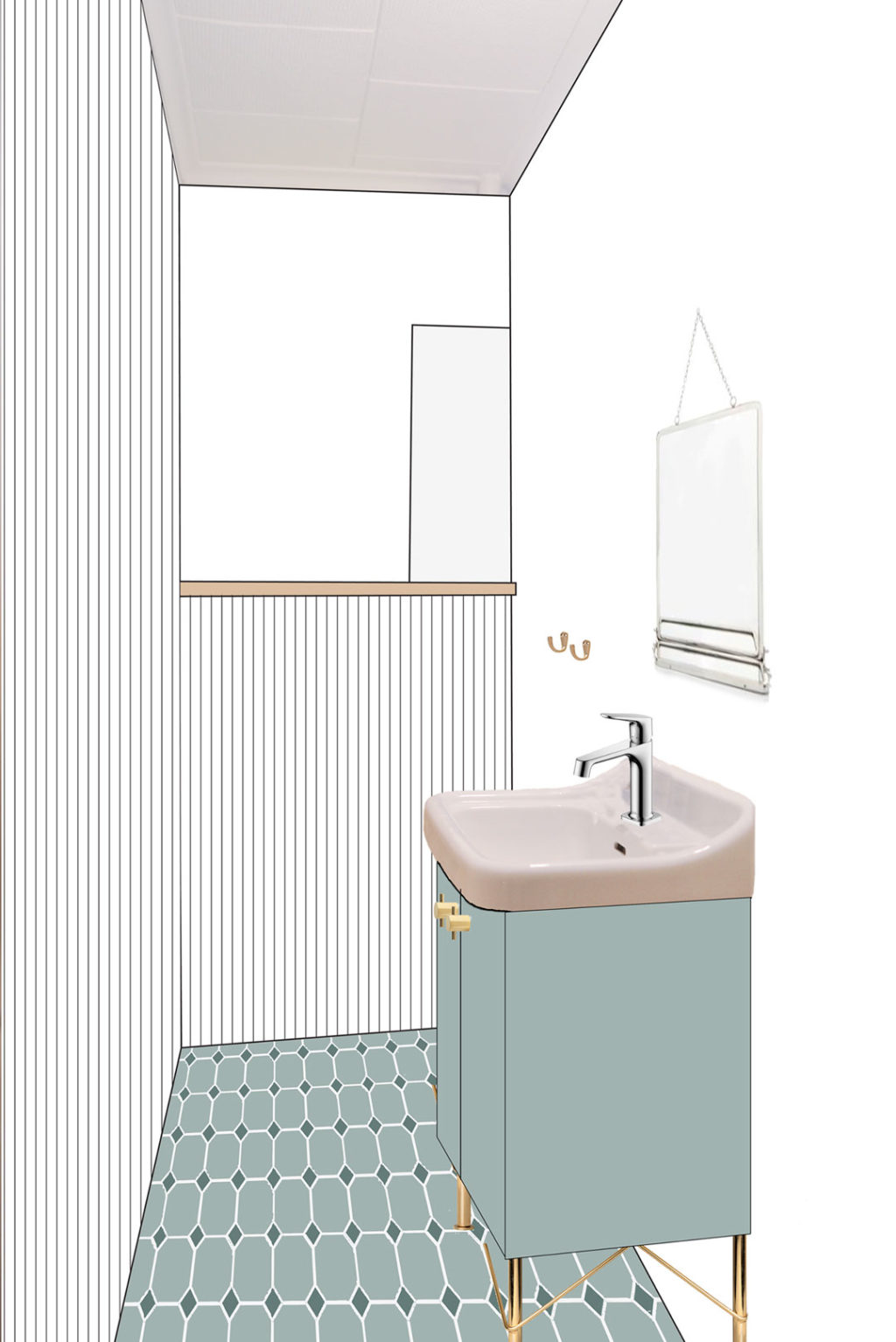 Bathroom Moodboard
---
Hello! Long time no see!
My bloggy break turned out longer than expected. From now on I'm going to continue blogging, but on a slower pace, when I have both inspiration and time. I told you we had water damage, well now they are fixing it and I made plans of how it should all look like. Here you go: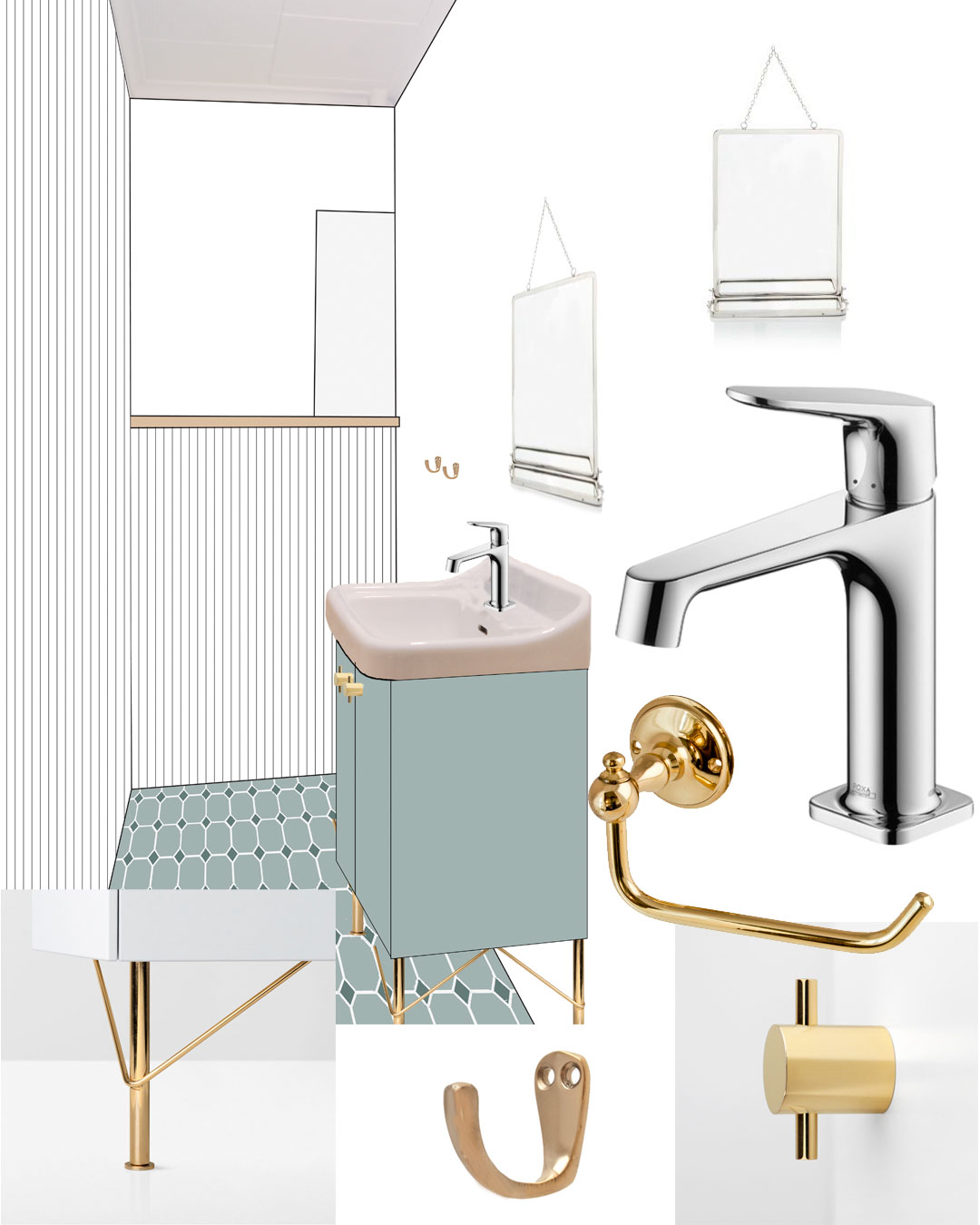 Natura Octagon tiles, Pukkila | Vintage style mirror, Marks & Spencer | Axor Citterio M -tap | Brass toilet paper holder, Domus Classica | Brass Slender Low legs, Superfront | Brass towel hook, Domus Classica | Brass Pharmacy handles, Superfront
Unlike in the pictures, the washbasin is Skapa from Svedbergs. We couldn't find a suitable vanity unit so Panu made one himself and I've painted it nice and turquoise.