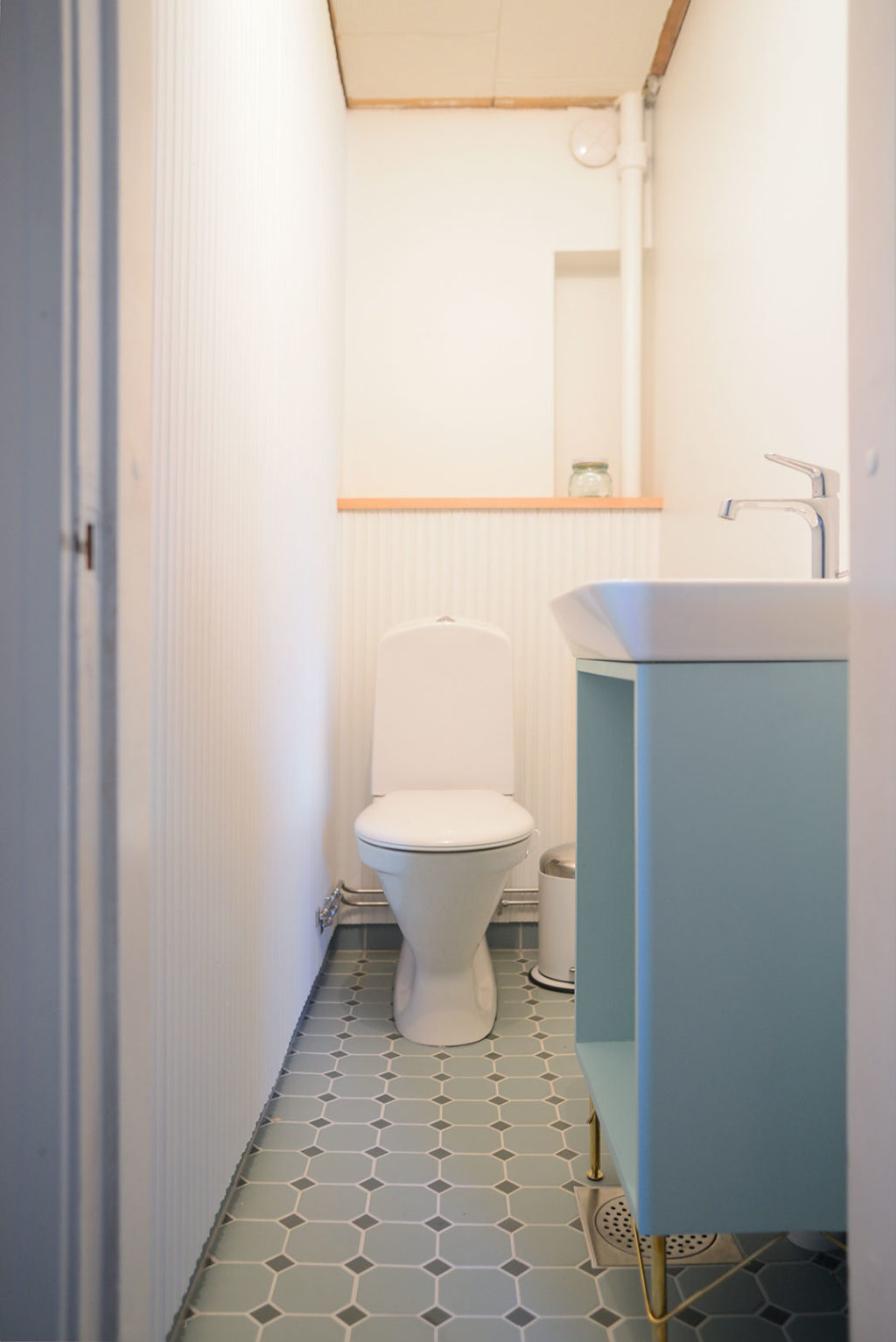 Bathroom Progress And DIY Vanity
---
We are making progress in the bathroom! It's still missing moldings from the ceiling, doors from the vanity unit and such small details, but we are getting there. We could find a suitable cabinet / vanity so we had to do it ourselves.
The frame is made of glued laminated timber. Panu built it and I painted it with Teknos Futura Aqua semi-matt furniture paint. I didn't use a primer, just painted two coats and sanded lightly between them. You can't see it in the photos but I painted below the bottom as well to protect the wood from water.
Here's a sketch of the frame. The plumber drilled holes for the pipes while they were installing it. We still need to make the doors, let's hope sooner than later!