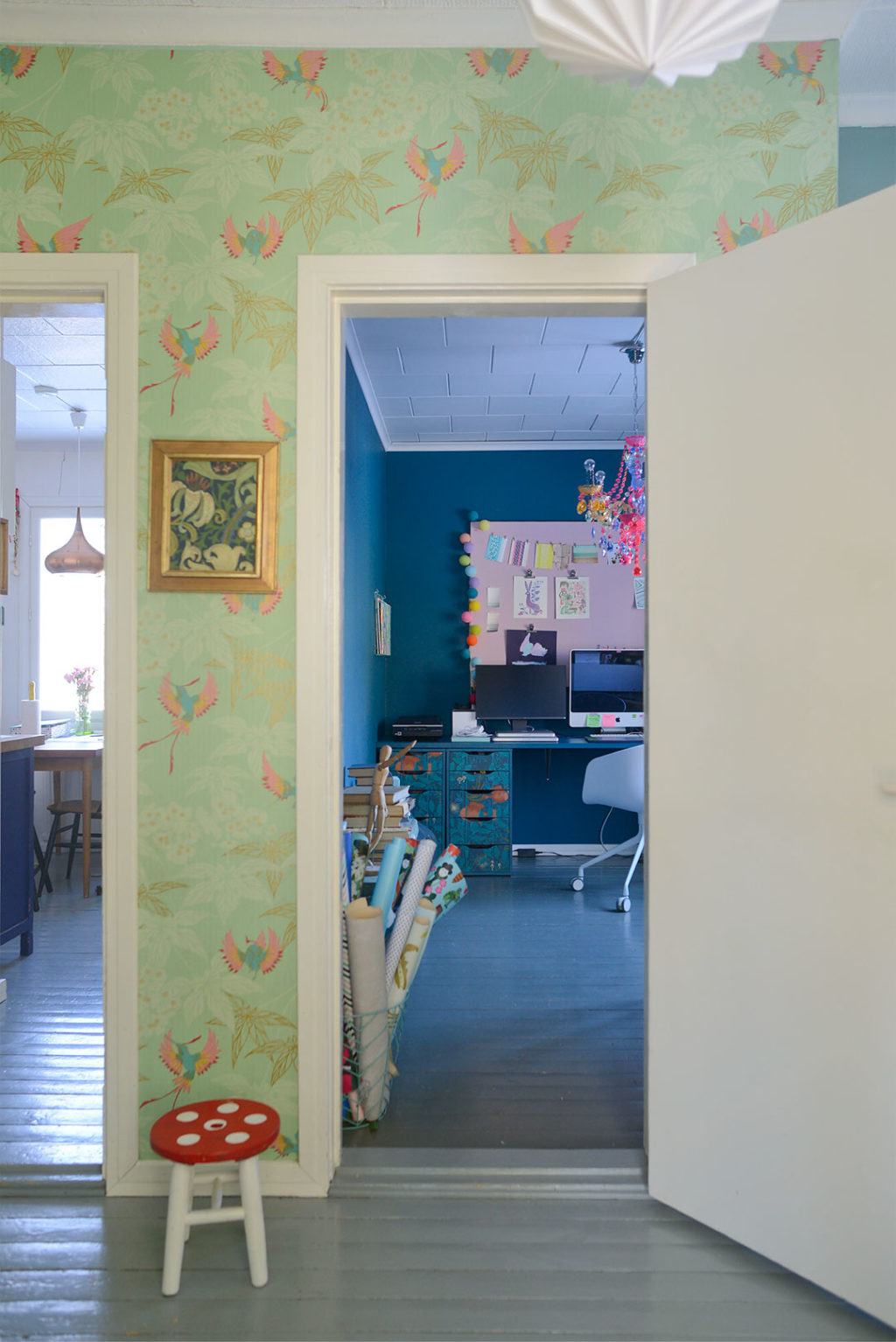 View from Room to Room
---
There was a fun challenge on Heinässä heiluvassa blog, to show views from one room to another, kind of like a cross-section of your house. It's often difficult to understand the layout of a house from photos, so this makes it easier.
We have rooms upstairs and downstairs, plus the basement but that doesn't count since it's only storage space. Upstairs the bedrooms are along a corridor so they are harder to photograph but downstairs we have a foyer in the middle of all the rooms. This post is the first part of our downstairs.
Let's start with my home office. We still need to paint the floor, I believe it hasn't been painted since the 50's. It's my den of kitsch, it's where I can have all my cute pink stuff and the husband isn't allowed to protest.
The foyer is relatively big. It has doorways to the porch, home office, kitchen, bathroom and living room.
Also the living room got its new look, a new wall color, last summer. I chose a pale mint that sometimes looks almost white and matches both the walls in the foyer and the home office. I often sit (ok, lie) on the day bed in the living room and look at this view. It may be my favorite in our home, I really like the transition from light to dark.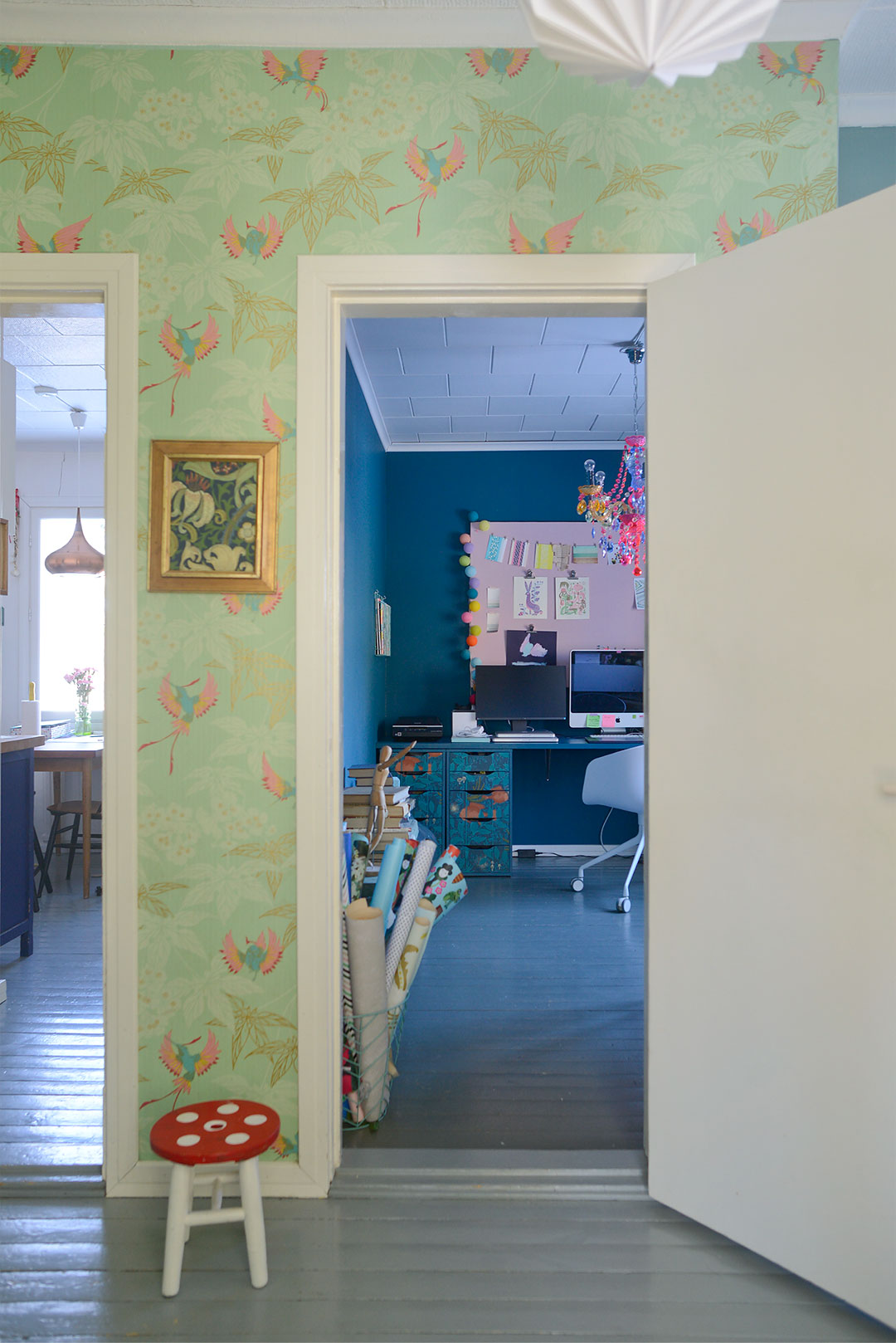 Next to the home office is our kitchen. The door to the left leads to the basement. The kitchen is sort of L-shaped, the kitchen opens up to the left after the basement staircase.
I'll be back later with the second part of our downstairs cross-section.
What kind of room-to-room views do you have? I'd like to see, please leave a link in the comments if you make your own post! You can choose your own style and write own or more posts. I'll also challenge the following gorgeous blogs: