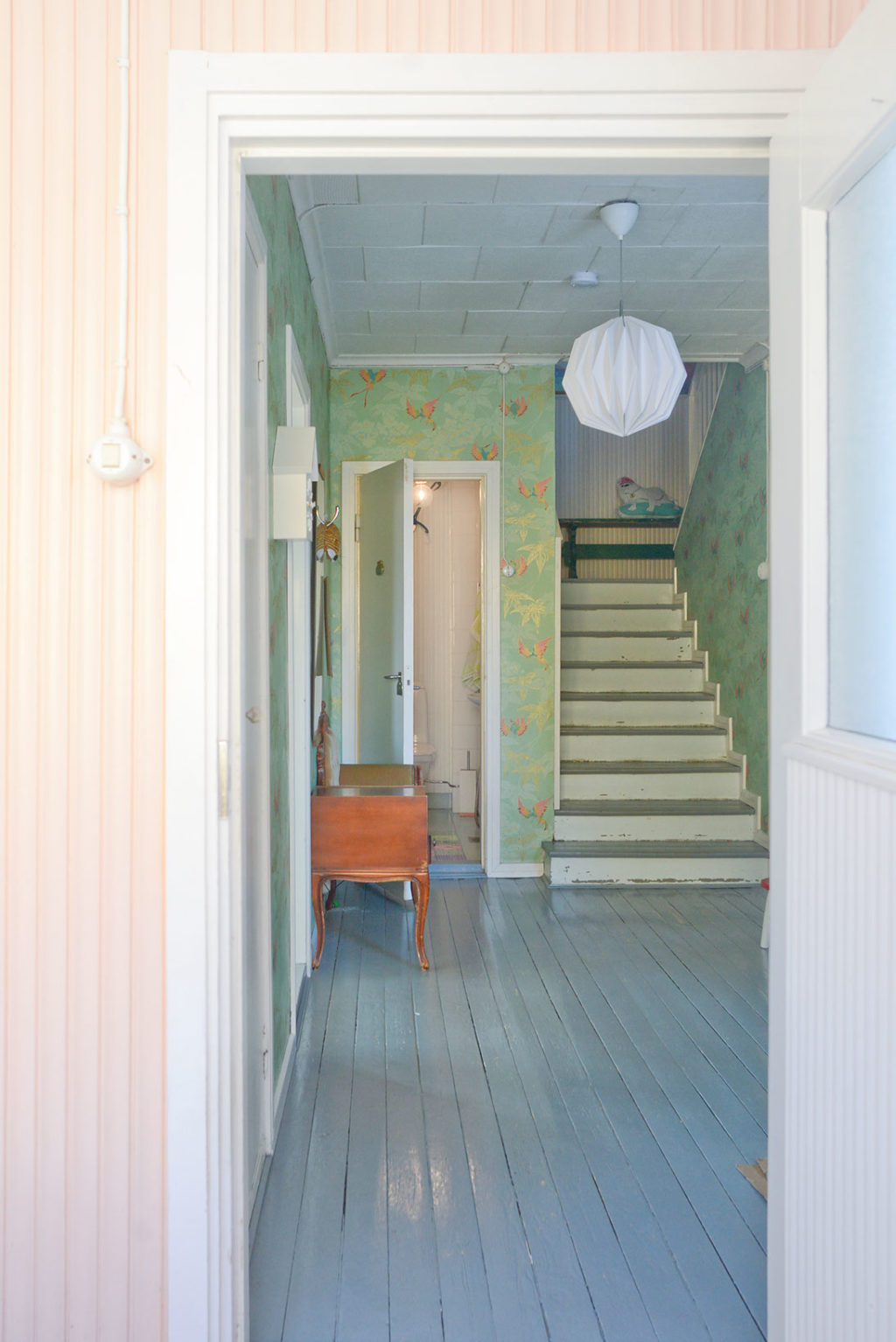 View from Room to Room – Part 2
---
Here's the second part of our downstairs cross-sections. You can see the first part here. The idea is to shoot room to room views because it's often difficult to understand the layout of the house from blog photos.
Lately my blog has been pretty focused on the toilet side of things… But don't let it bother you. Once the upstairs bathroom renovation is over, you won't hear from it anymore for a long time. Promise.
But for now you'll have to bear with me. You see, the only logical way to start this cross-section is with the bathroom. It was renovated three years ago and still those eye candy tiles by ARTTILES make me happy. The ceiling is now covered with Ikea drawing paper since we haven't been able to find the right kind of panels to replace the ones that were destroyed in the water damage.
You can see the size on the foyer pretty well from these photos. Next to the bathroom are the stairs. To the left is the livingroom door and closet. To the right is the kitchen door.
If you back up some more you'll enter the porch. The peachy panel wall is the porch wall. The origami lamp shade is a DIY by the way, you can read more about it here.
If you want to join the challenge and post your own room to room photos, please leave a link in a comment here or my previous room to room post so we can all see them!