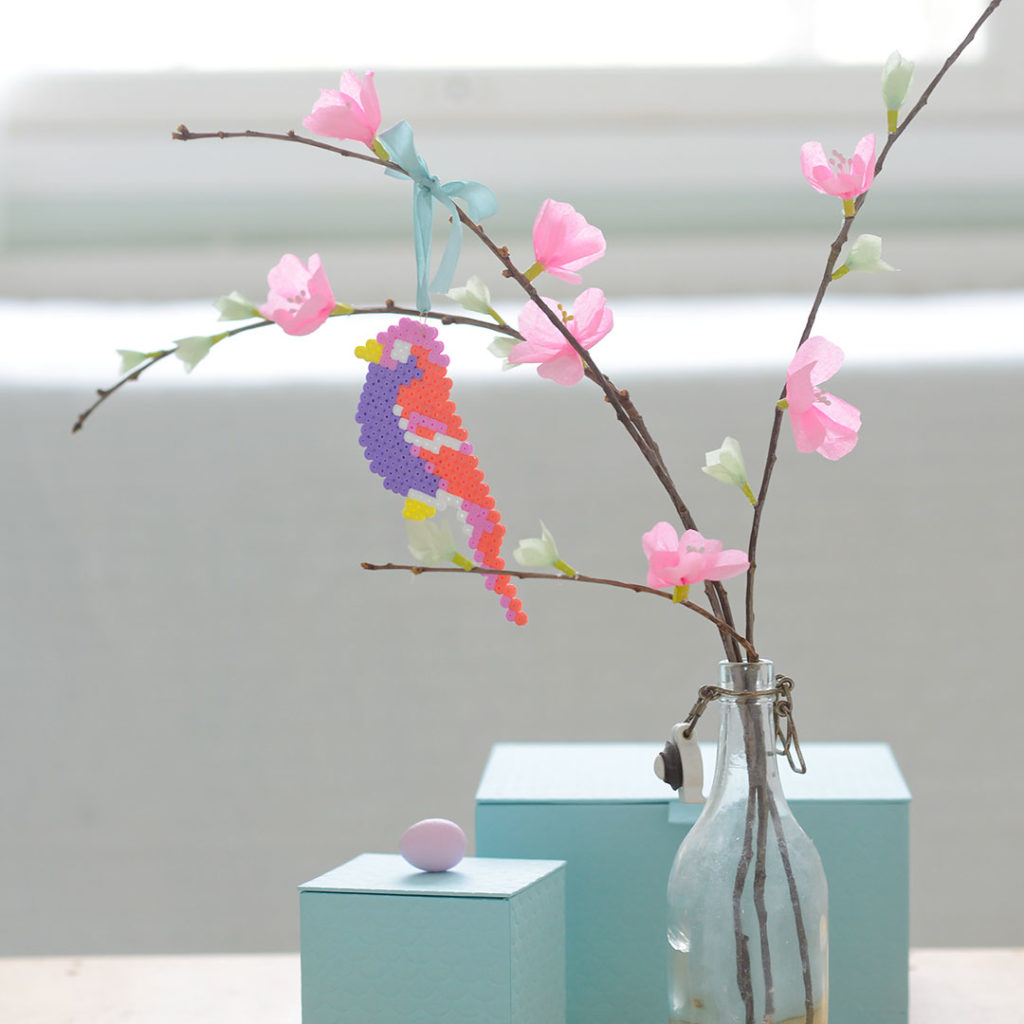 Hama Bead Birds
---
I'm so into Hama beads now! I bought a couple of small bags to test them and now I'm addicted. I made these birds for Easter and later I'll show you how to make cute little bunnies. I hung the birds on cherry branches. It's more of a spring decoration so you can leave them out after Easter as well, it's not too Easter-y. You can find the instructions on how to make the cherry blossoms here.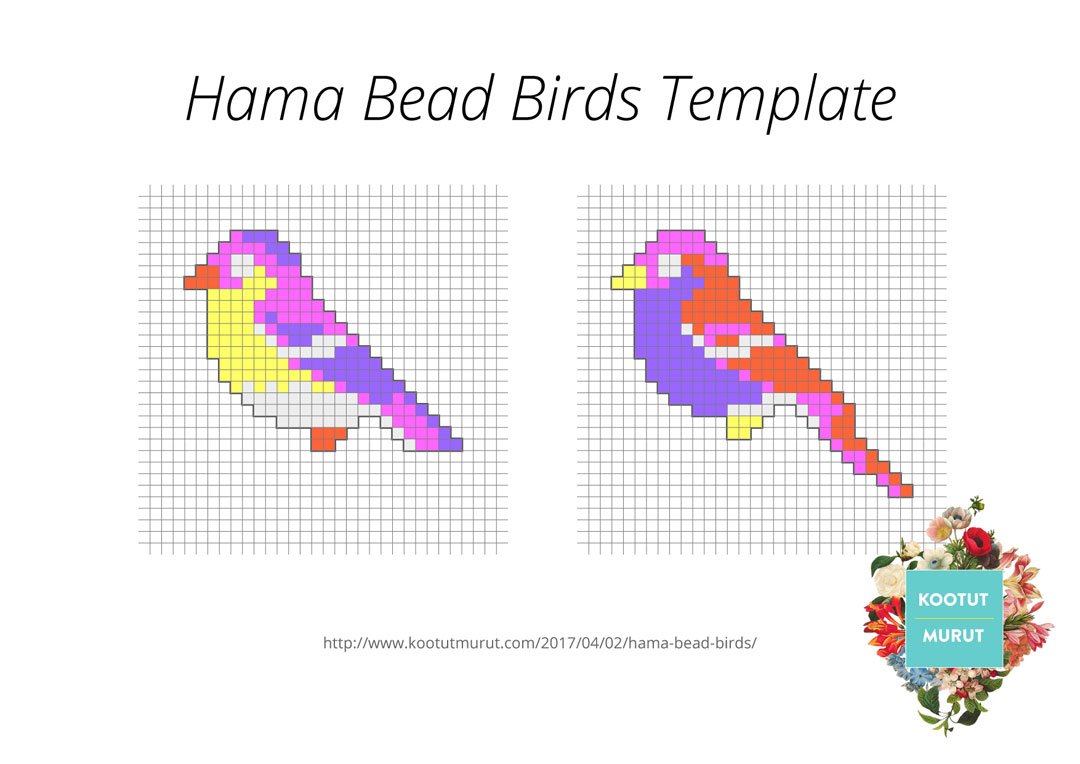 I made a printable template of the birds so it's easier to make them. You can choose your own colors and vary them.
Iron the Hama beads on mid temperature through baking paper. It's impossible to give an exact time as each iron is different. It's important to keep the iron level. If the piece is much smaller than the base it helps to put extra beads in each corner of the base. When the beads have melted enough remove the piece gently from the base and iron the other side through baking paper as well. This way it will become more sturdy.
Thread a thin wire (I used gold wire) through a hole in a bead and make a loop. Thread a ribbon in the loop, cut into the right length and tie a bow. In addition to Easter branches you can use the birds to make a lovely gift wrap. Tape the ribbon onto the package with washi tape and you have a simple but beautiful gift!