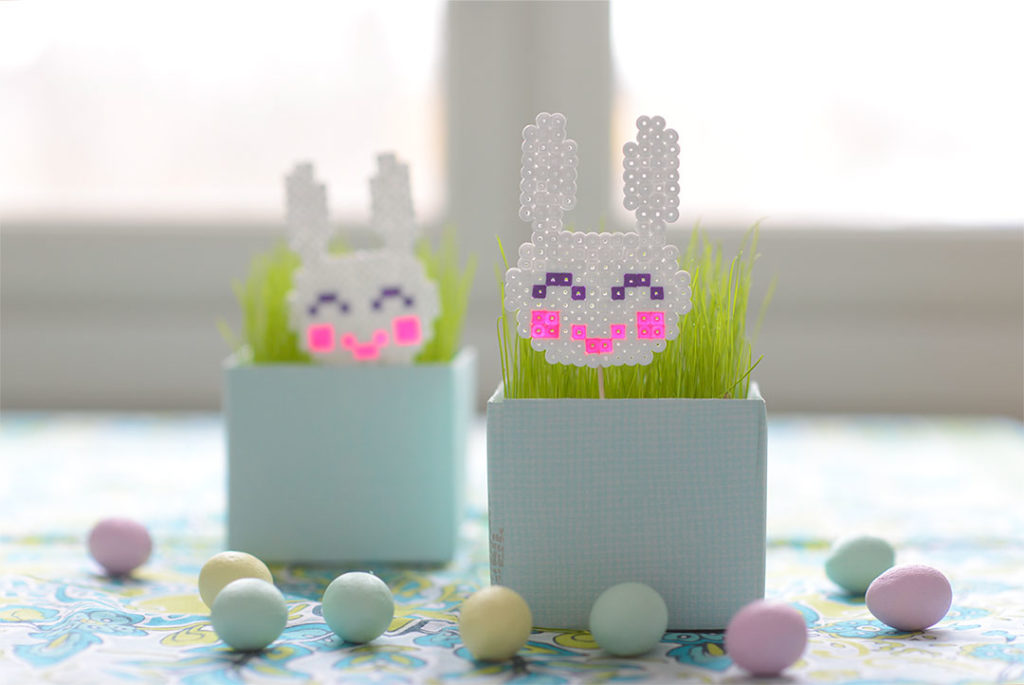 Cute Hama Bead Bunnies for Easter
---
And then the second Hama bead post I promised… I like how you kind of design things in pixels with them (the nerd in me rejoices). Whereas the birds were more adult – if you can call Hama bead crafts adult – the bunnies are pure kawaii. Which is always good.
The bunnies are so simple to make I didn't make a template for them, you can easily follow just by looking at the photos. On the previous post you can find instructions how to iron Hama beads The bunnies have a cocktail stick, I attached it while ironing. First iron the other side as usual and when ready remove the piece from the base. On the other (non-ironed) side put a cocktail stick inbetween the middle beads of the two lowest rows and iron that side as well. The cocktail stick will stay put between the beads.
In addition to Easter grass (it's a Finnish tradition, I don't know it you do that in other countries as well) you can use the bunnies to decorate other stuff too. For example a greeting card. I made a hanging bunny ornament by threading thin (gold) wire between the beads and making a loop for a paper ribbon. I attached it to the card with two pieces of Blu-Tack. If there's no need to remove the bunny from the card later you could also use double-sided tape or hot glue.