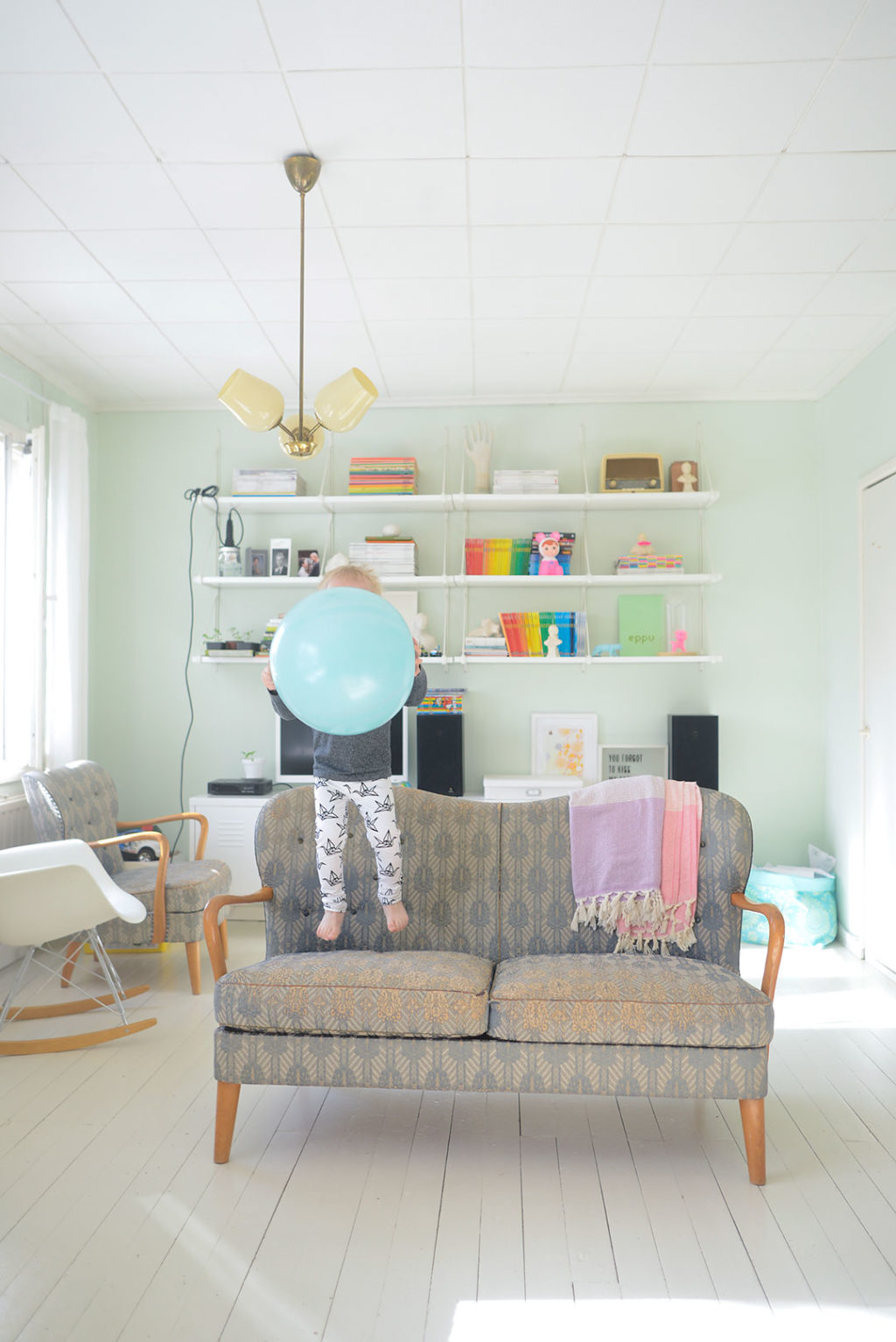 Balloon Party And YO ZEN Kids
---
I'm a big fan of the Finnish jewellery brand YO ZEN* so I was very excited to hear they launched a kids' clothes collection. I got their origami patterned leggings and black shirt for our boys to test. In jewellery YO ZEN is best known for its graphic origami figures, especially the swan. Phonetically YO ZEN sounds like the Finnish word for swan, joutsen. Now the origami swan has found its way on the kids' collection as a 2-dimensional print. I really like the timeless design that fits both boys and girls.
The quality of the clothes feels really nice. They are 95% organic cotton and 5% elastane. Yo ZEN clothes are designed in Finland and produced in Portugal.
We got some giant balloons as photo props, the kids put on their new clothes – and let the party begin! My boys were really enjoying their new gear… Maybe the balloons had something to do with it as well :D
*We got the products from YO ZEN to test and review on the blog.