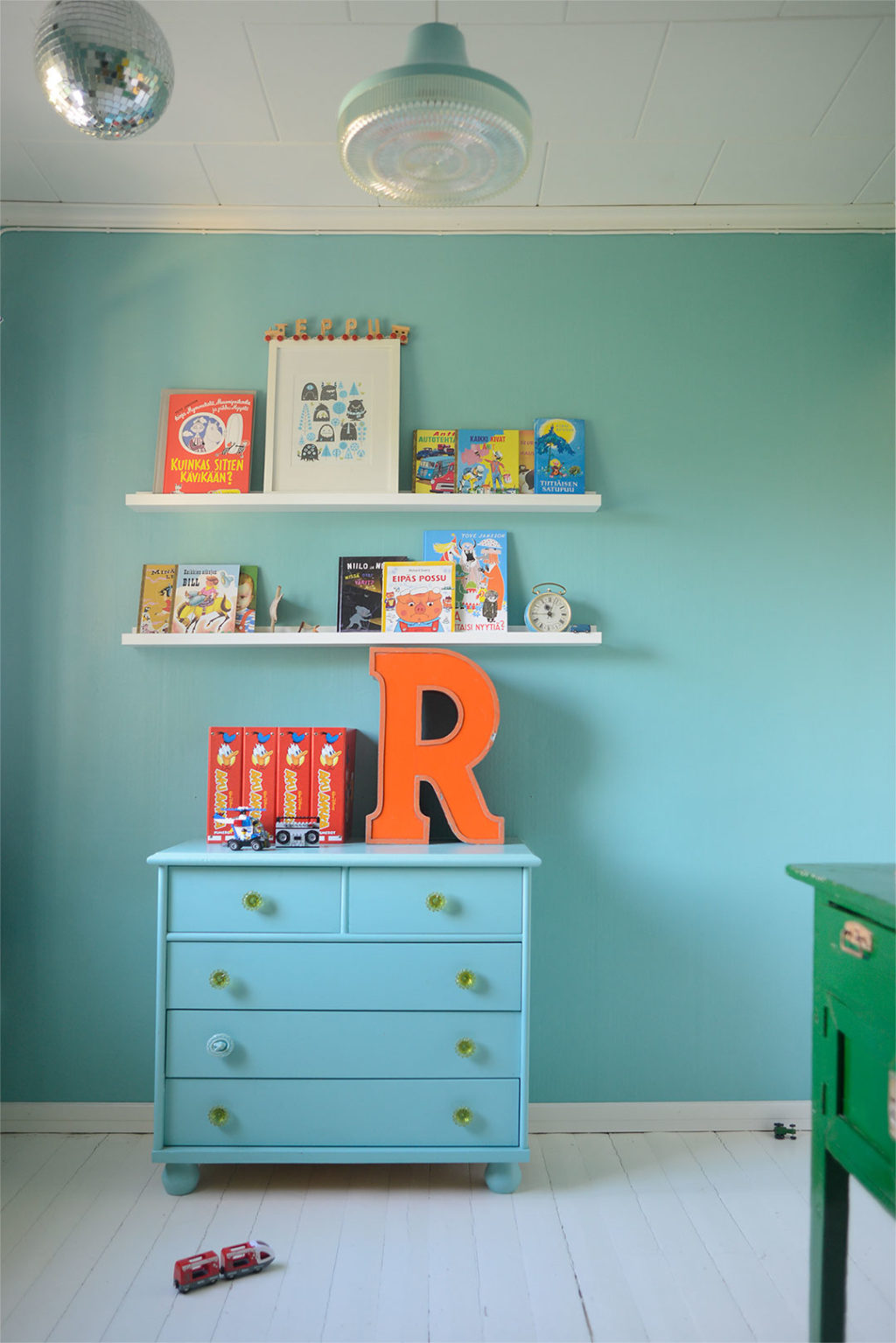 How to Decorate Or Spice up Your Home with (Little Or) No Money
---
Lue suomeksi / Read in Finnish
Suvi from Zubi's Corner blog asked our group of bloggers to share our best decorating tips that involve little or no money. I was immediately up to the challenge as it is something I've been thinking about a lot lately. All this consuming in the blog world has been bringing me down lately. It seems to be all about the things we purchase – or wish to purchase. And my blog is no different. So this question was a welcome one. Here are my top 5 tips.
Rearranging the furniture
Can do wonders to a space. We rearranged the furniture in the kids room in the summer and it's amazing what a liitle change can do. The room feels so different now, even if everything is the same.
Hand-me-downs
A lot of our furniture is hand-me-downs, from kitchen cabinets to children's beds. Sometimes items from different eras fit in as such, sometimes they need a fresh coat of paint.
My husband used to sleep in this yellow kids bed as a child. It was still in good condition so we just washed it when we brought it here three years ago. Now we're going to paint it light green because we've fixed another one just like it, they're going to be our boys' bunk bed.
If you don't have hand-me-downs, try searching flea markets, facebook groups or such for vintage and used furniture.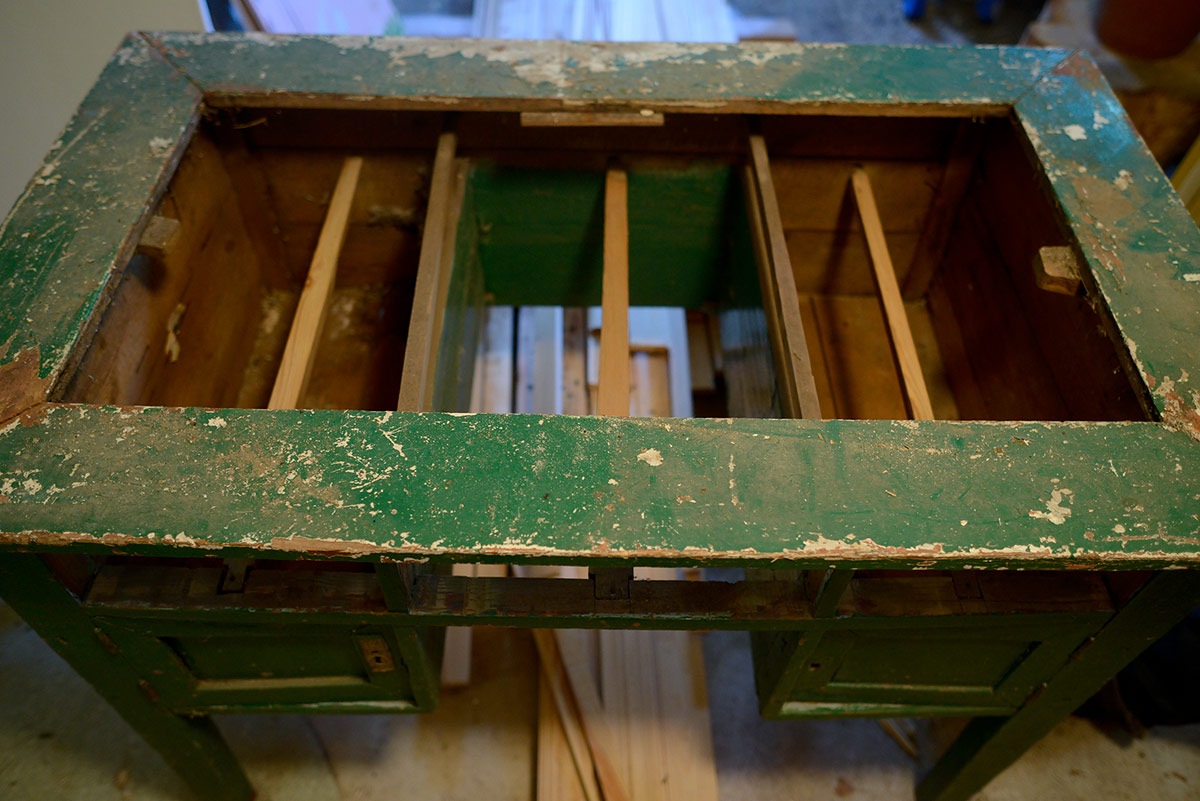 Restoring old furniture
It's possible to fix furniture that is in really poor condition. I'm lucky to have a mother-in-law with a barn full of junk. Some of it has been in such bad shape I almost lost hope. The vintage writing table was one of them (Before picture above) but we managed to fix it. Of course it takes time to clean and scrape old paint off, but I think it's worth it.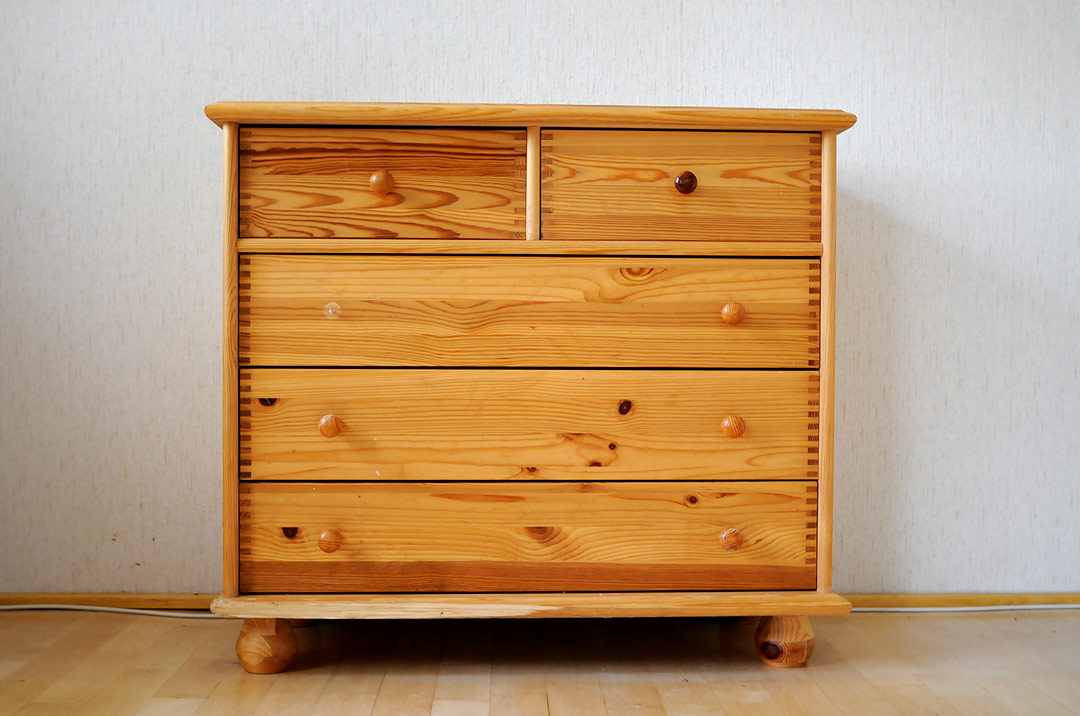 Pimping up furniture
This one's pretty close to my previous tip. Pieces that are in pretty good shape can be pimped up if they no longer fit in. I've had the turquoise dresser since I was 12. Although back then it wasn't turquoise… It no longer looked good and our pup chewed bits and pieces of it, so it had to be transformed. I fixed the chewed off parts, painted it with leftover paint and gave it new knobs. That was 7 years ago, so you could say it was given a new life.
You can read my instructions how to fix a dresser here.
Do it yourself
Do it yourself from scratch. It's best if you can use as much excisting leftover materials as possible. I've always been interested in reusing rubbish. For example the substitute for Uten.Silo in the kids room was made out of empty xylitol candy boxes and plywood and painted with yellow spray paint.
If you don't feel confident enough in your carpenter skills, you could for example paint your own paintings.
What are your best tips for decorating on a budget? Please share in the comments!