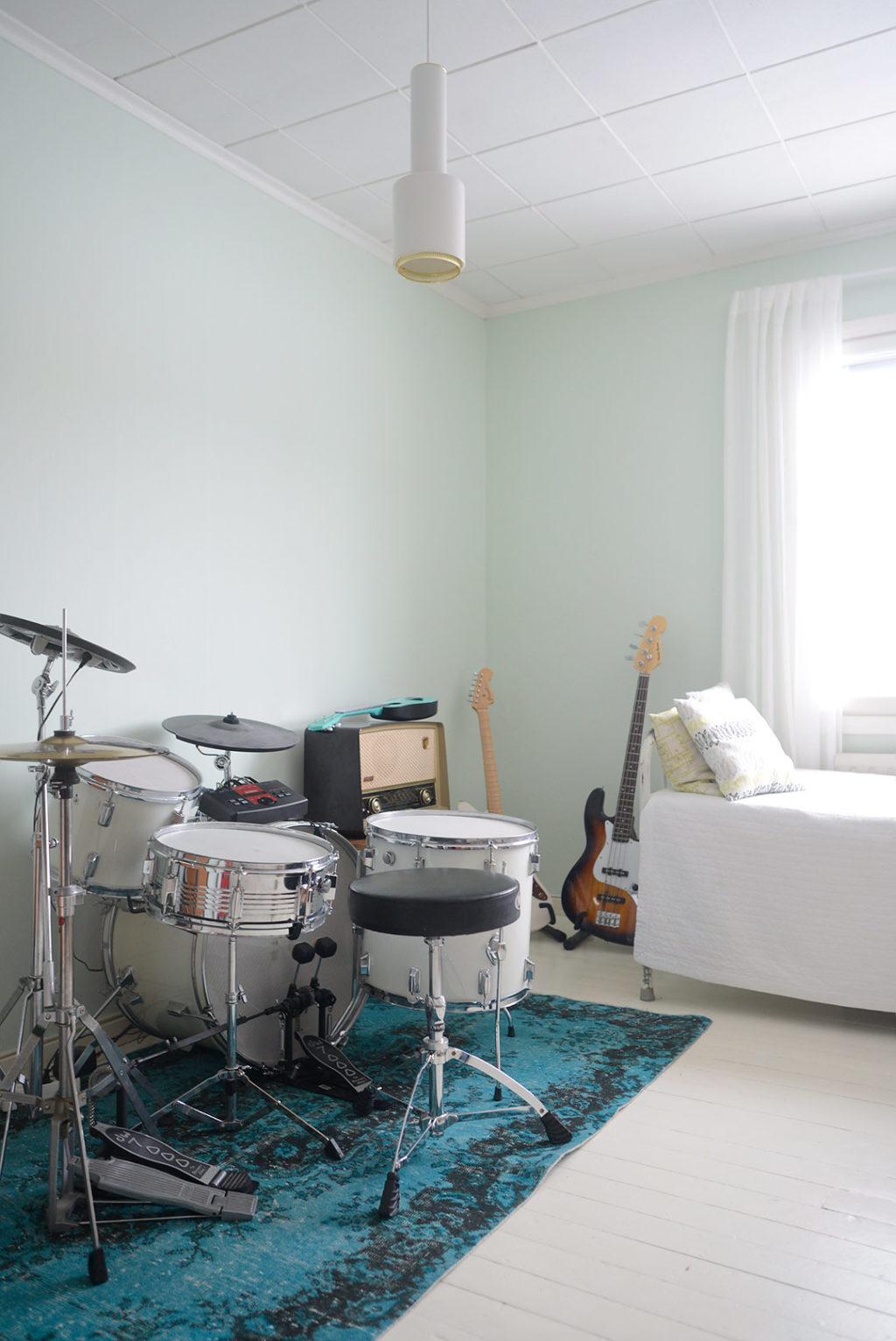 Lovely Vintage Rug from Rozenkelim
---
Lue suomeksi / Read in Finnish
In the previous post I shared my top 5 tips for decorating with little or no money, now we are back to showcasing products. BUT this was a vintage item (to my defence). So we are still in the eco-friendly recycling zone.
I've had a problem in incorporating the hubby's drums into the rest of the living room. Luckily I'm in a very helpful facebook group full of interior enthusiasts who told me I shouldn't try to hide them. Instead I should accentuate them. I didn't want to paint the wall with a darker color to highlight the drums but an area rug was just what I needed.
And so I found the Dutch online shop Rozenkelim full of gorgeous vintage rugs. The one that was a perfect fit size- and color-wise was this vintage dark turquoise one.
I really like that rough and worn look. The rug feels a bit coarse and might not be the comfiest as a large area rug in a living space but under the drums it doesn't matter. I think it's because of the treatment. It's also a bit of dog hair magnet if your dog happens to be shedding and wants to curl up on the corner of the rug to nap.
I must say I'm happy with how the rug defines the music area and at the same time incorporates it into the rest of the room. I think color has a lot to do with that. If you are looking for a rug, you should definitely go check out Rozenkelim. Their selection is great and shipping was fast. The only thing for us non-Dutch is that they haven't translated all the texts into English. But you can always Google Translate… I didn't find ordering too difficult.