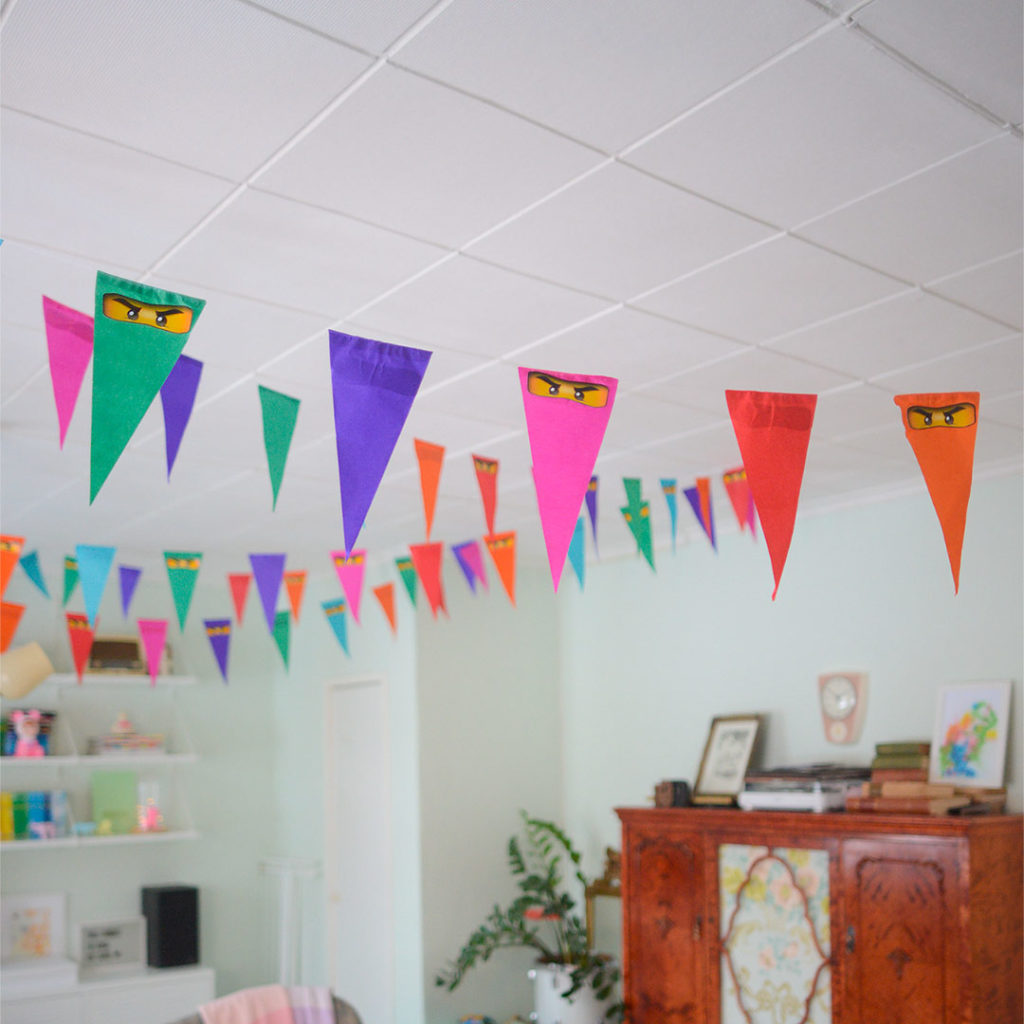 Lego Ninjago Birthday party
---
Lue suomeksi / Read in Finnish
At the end of last year we celebrated my son's 6th birthday. A big fan that he is, he wanted the theme to be Lego Ninjago. And that suited me, because the decorations we're pretty easy and inexpensive to make. I ordered Ninjago eye stickers in three sizes from ebay for the bunting, paper cups, balloons and lollipops. The bunting is from Flying Tiger.
The Ninjago cake was pretty easy even for a not-so-talented-baker such as me. Although a more skilled one could have made the sugar paste icing thinner. Now it was too thick for myself and some of the kids to eat. The paper cups and Lego Ninjago napkins are from ebay as well.
We've had a pinata on most birthday parties but this year we decided to change things up a bit. We had a treasure hunt / ninja school for the kids. I got the idea from Karkkipurkki blog (the post is in Finnish). I made the diplomas for the little graduates myself. The treasure hunt was great fun and we'll definitely have one again with a different theme.