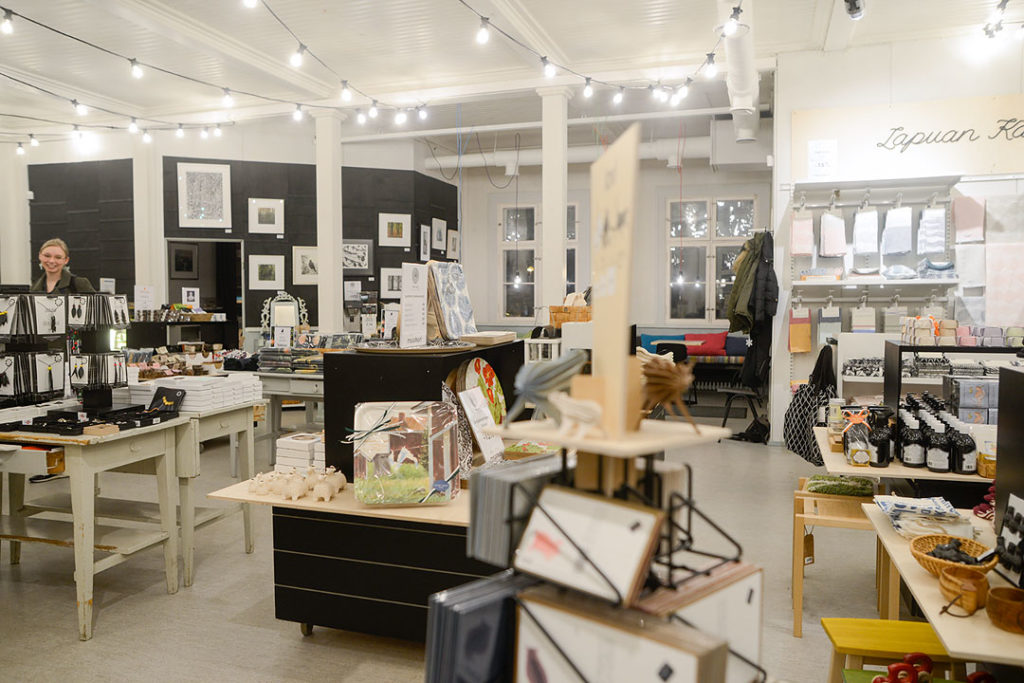 At The Opening of Taito Shop Maakari And Lovi Factory Shop
---
Lue suomeksi / Read in Finnish
After a light (blog) hibernation it's time to wake up for spring! Yesterday was the reopening of the revamped Taito Shop Maakari, Oulu which concentrates on works by local and Finnish artisans. I was invited along with some other bloggers from the area.
The shop is – simply put – gorgeous. It's located in a historic building next to the railway station. The new interior is designed by Anne Paso of Lovi. They have used vintage furniture alongside with custom made pieces by a local carpenter. So no Ikea for this building.
It was also the grand opening for the new Lovi factory shop. They produce flat packed 3D figures from wood that you can assemle yourself or send as a gift. The smallest Lovi products are the size of a postcard so they are easy to send.
The figures are made from certified Finnish birch plywood. Lovi also donate part of their income to re-planting schemes in areas of the world affected by drought, erosion and floods. Since 2009 they have planted 40,000 trees, approx. 5,000 trees per year!
Me and my blogger colleagues got a chance to try the Lovi workshop, meaning we got to decorate and assemble our own Lovi creatures. I chose Moomin troll and he clearly wanted to become pink.
New in the shop was also a bigger selection of Lapuan Kankurit. I bought myself a couple of pink Laine linen towels with fringes. I'm dreaming of the Sade towels by Japanese designer Aoi Yoshizawa as well. Four pink of them, please.