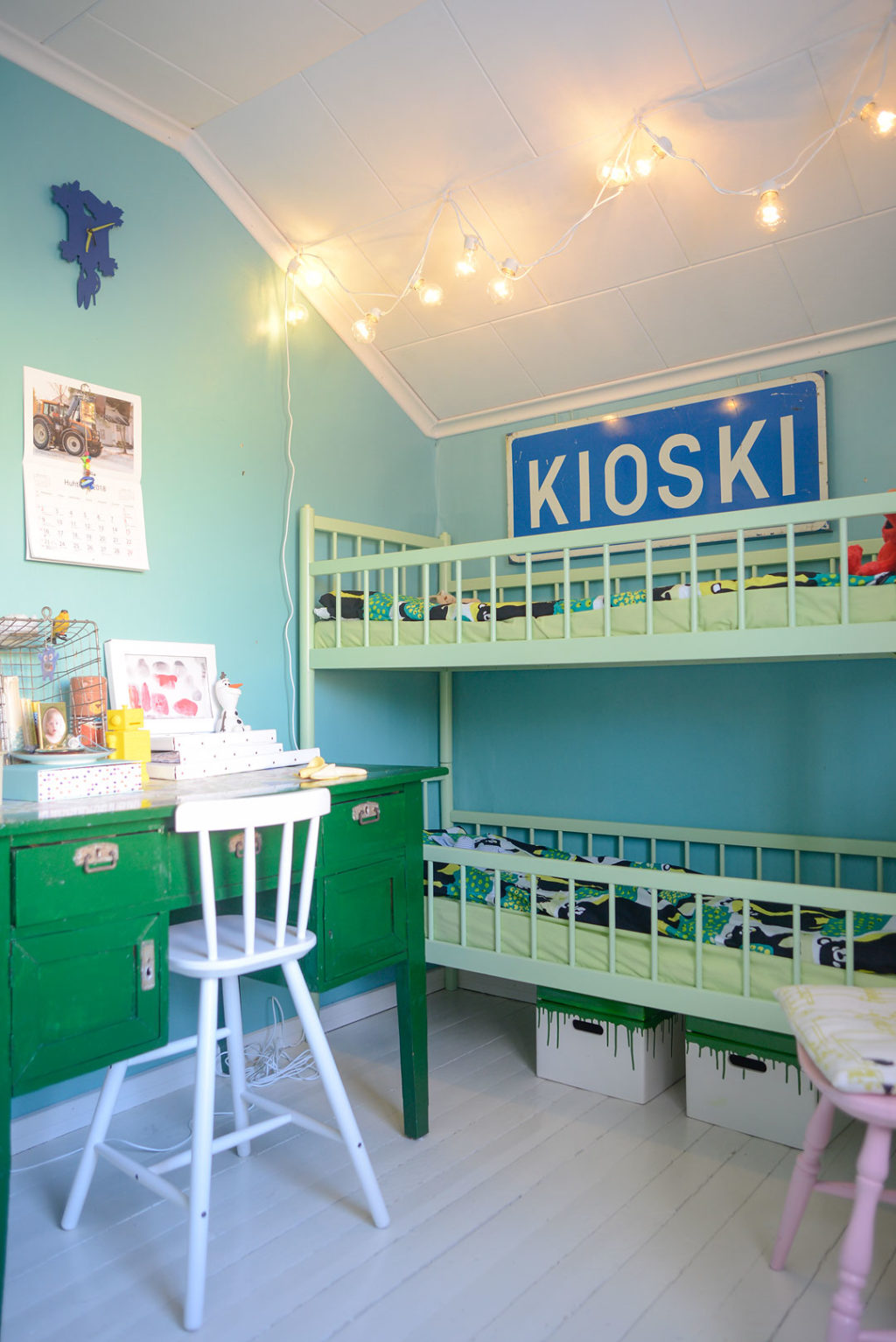 Toning Down The Kids Room
---
Luen suomeksi / Read in Finnish
The kids room is tiny (like bed rooms in houses like these are) and has felt especially cramped after we brought the bunk bed there. The room is small, but it's also very colorful. And I'm thinking – maybe even too colorful. Gulp.
So as first aid I decided to paint the bunk bed in one single color. I'm also thinking painting or wallpapering the room in a more muted color, like, say gray. (I know, I'm as surprised by this as you are.) You see, I found this beautiful vintage style wallpaper designed in 1950's by Erik Bruun called Johann Sebastian. The more I look at the sample, the more I like it. And I've been looking at the sample for two months already.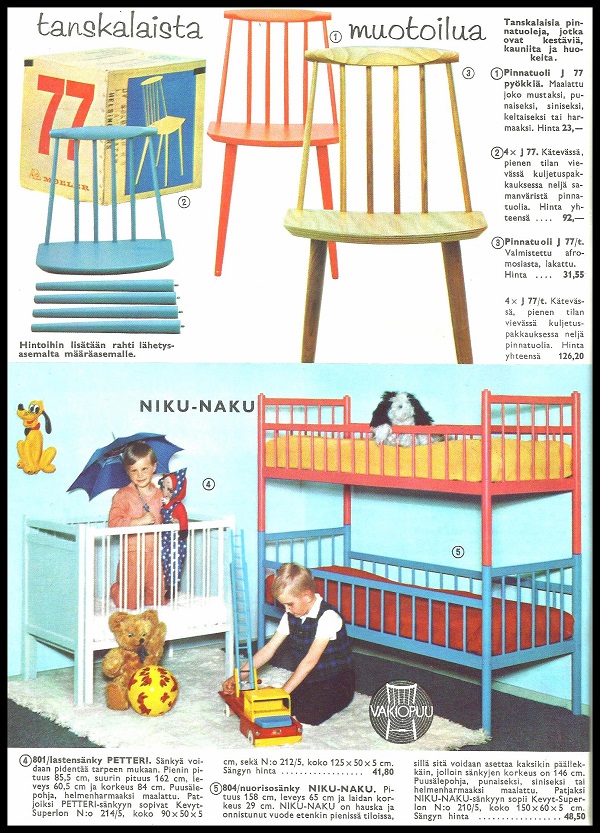 The upper bed became a kiosk. We bought the traffic sign a couple of summers back at a flea market. The fairy light are from Granit.
The sheets are Otso duvet cover set by Finlayson. I'm a huge fan of Finlayson. Their quality and designs are fab.
I haven't totally ditched the plans to go gray with wallpaper. But after these smaller changes the space looks more harmonious. And I don't what it is with these small changes, but the room looks and feels new, even if it's just little details that we've worked with.