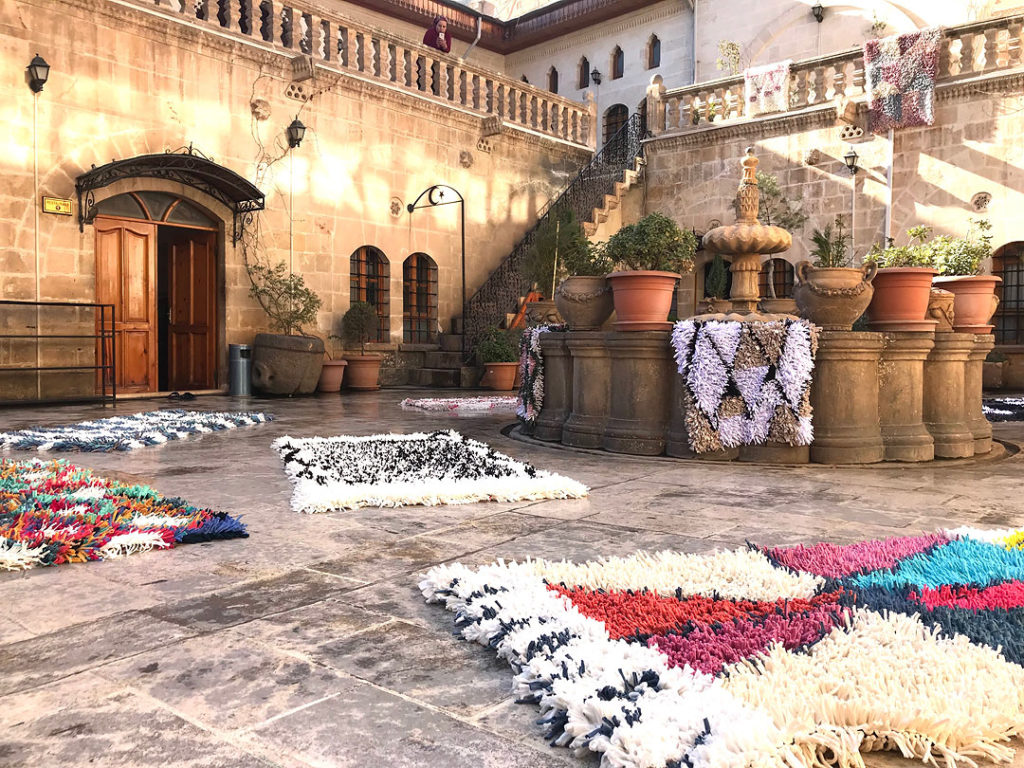 The gorgeous RAGMATE – Plus Rakentaja 2018 Giveaway
---
People do amazing things! Like Martta Leskelä, an entrepreneur from Oulu, Finland. In January 2017 she began a crowdfunding campaign on Indiegogo to raise funds to provide resources for Syrian refugee women in Turkey and to launch an online shop. The original Ragamuf chair rug cover was designed by the Finnish designer, Tuula Pöyhönen and the campaign aroused huge international interest. The campaign products were sold in 20 countries.
Now, a year later the RAGMATE online shop and brand launches.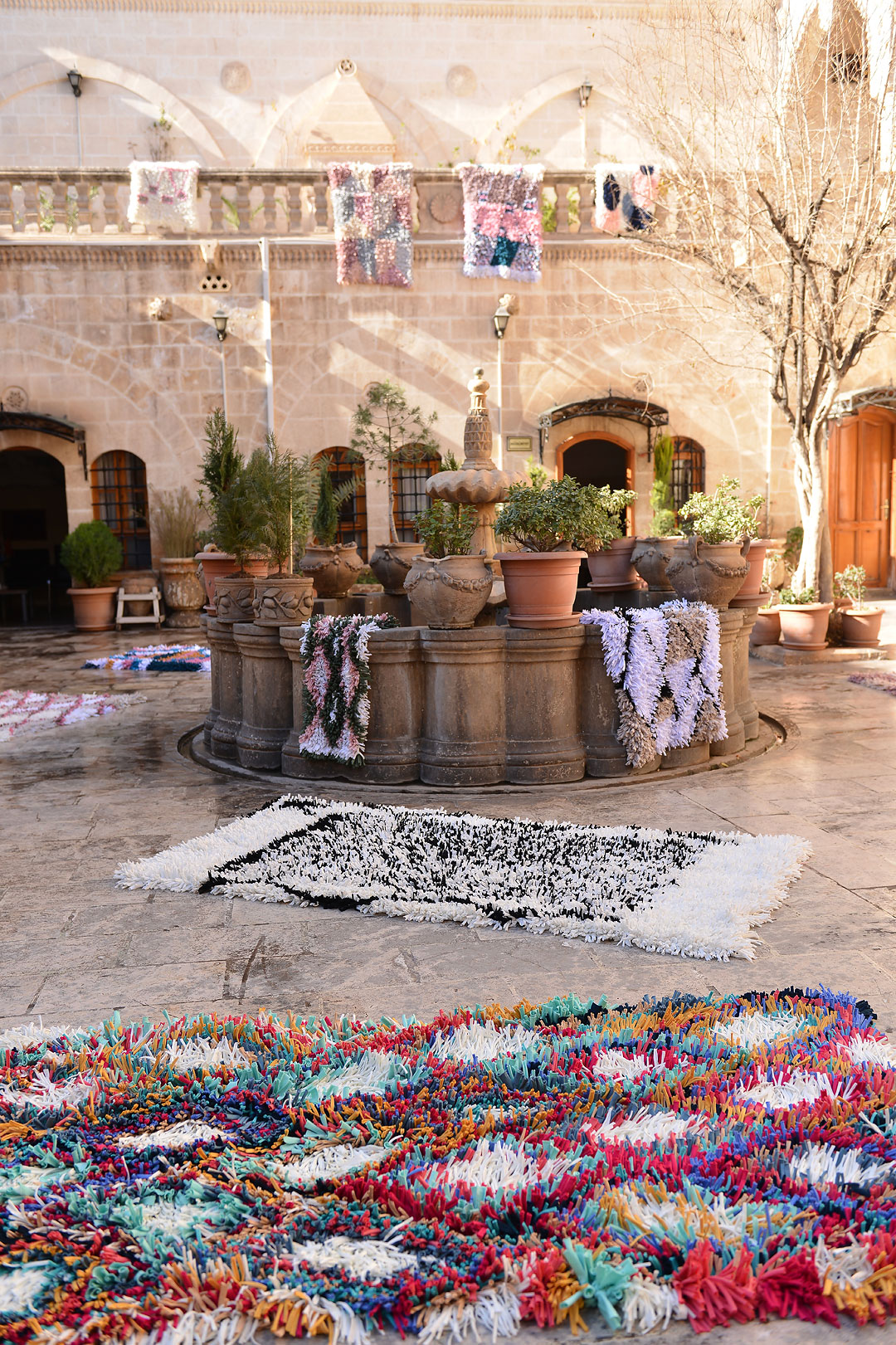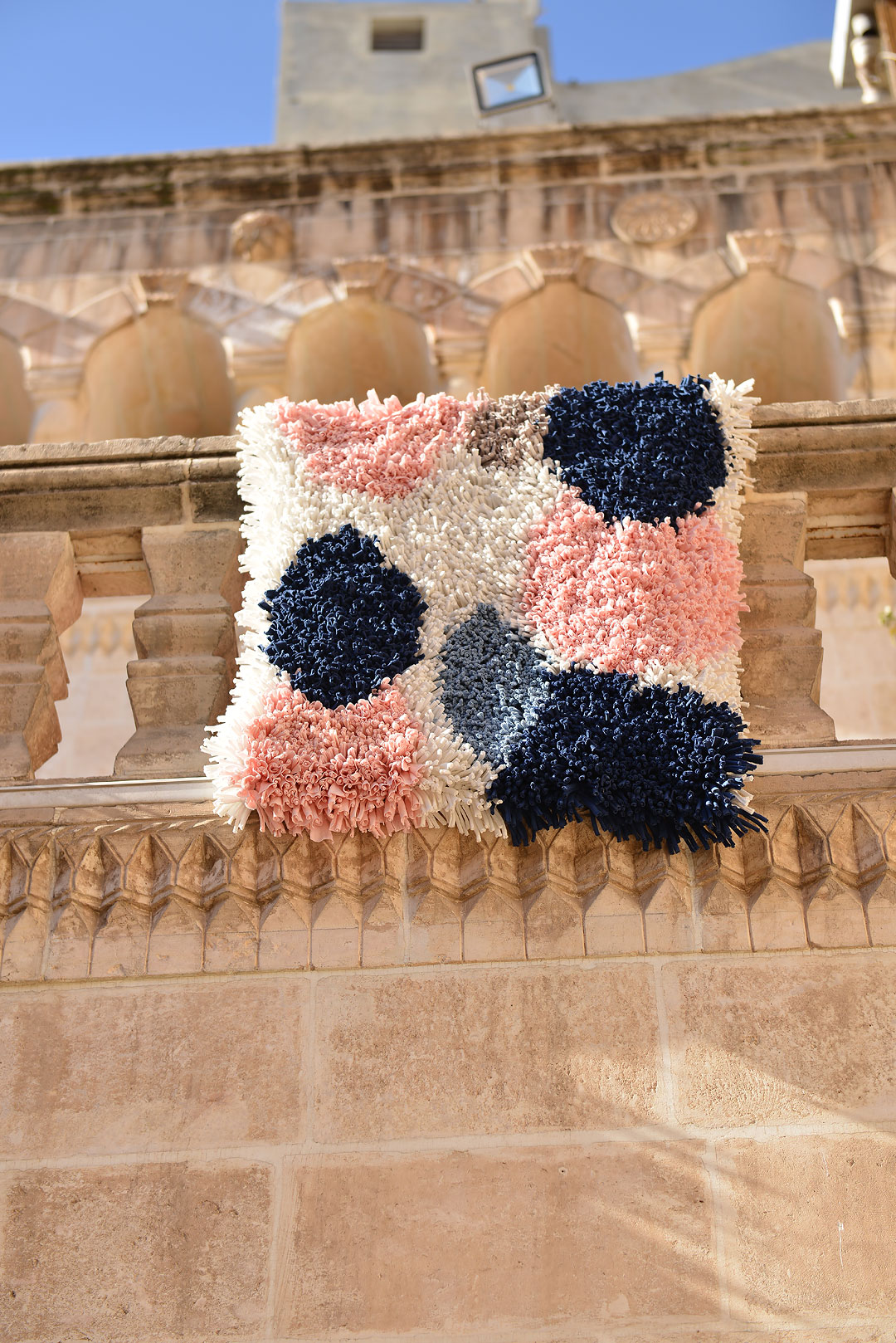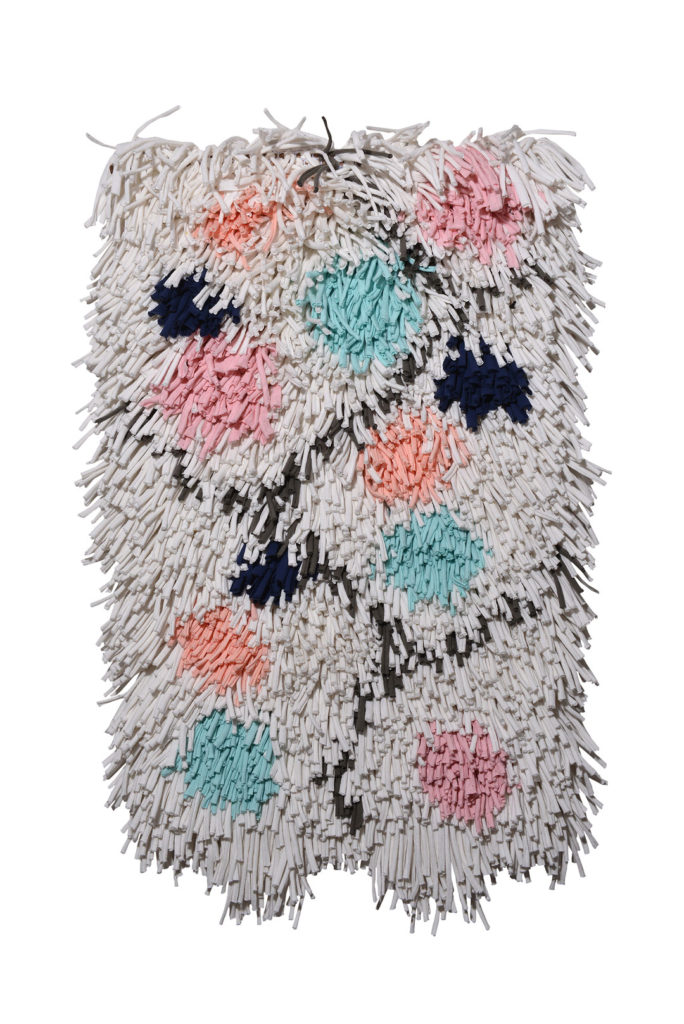 RAGMATE's rug collection includes throw rugs, cushion covers, floor rugs and wall rugs. The rugs are hand knotted from the textile industry's excess fabrics. As all RAGMATE rugs are handmade, from start to finish, they create significant employment.
The story began in 2015, when Martta envisioned the business idea of employing female Syrian refugees whilst living with her husband and five children in Turkey. The Syrian crisis there was clearly visible, and Martta's conviction to create work for people, one way or another, had been growing for many years. With a long background in Finland of working to raise funds for a humanitarian organisation in developing countries, Martta had the experience to make things happen.
The concept has already provided over 10,000 hours of work for female refugees. The products have been sold in 20 countries, with the most going to the US after Finland. RAGMATE provides employment for 23 female Syrian refugees in Turkey, near the Syrian border. RAGMATE online shop is a step towards establishing continued and increasing work opportunity for female refugees. Under the new RAGMATE brand, the collection has diversified to offer a greater and more versatile range.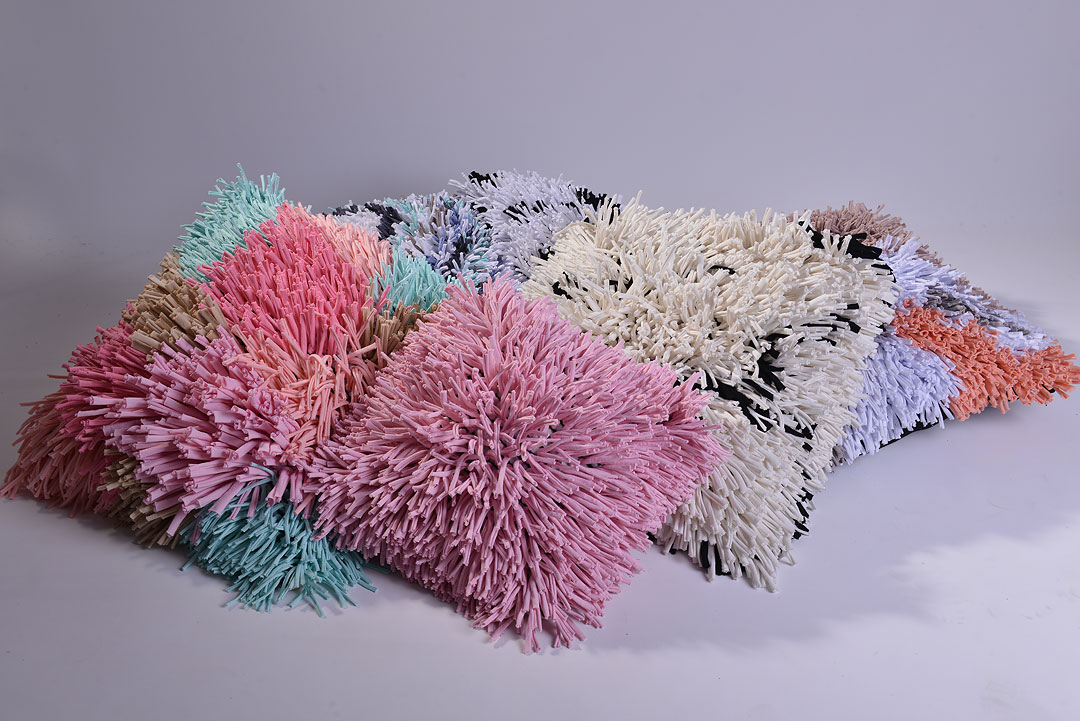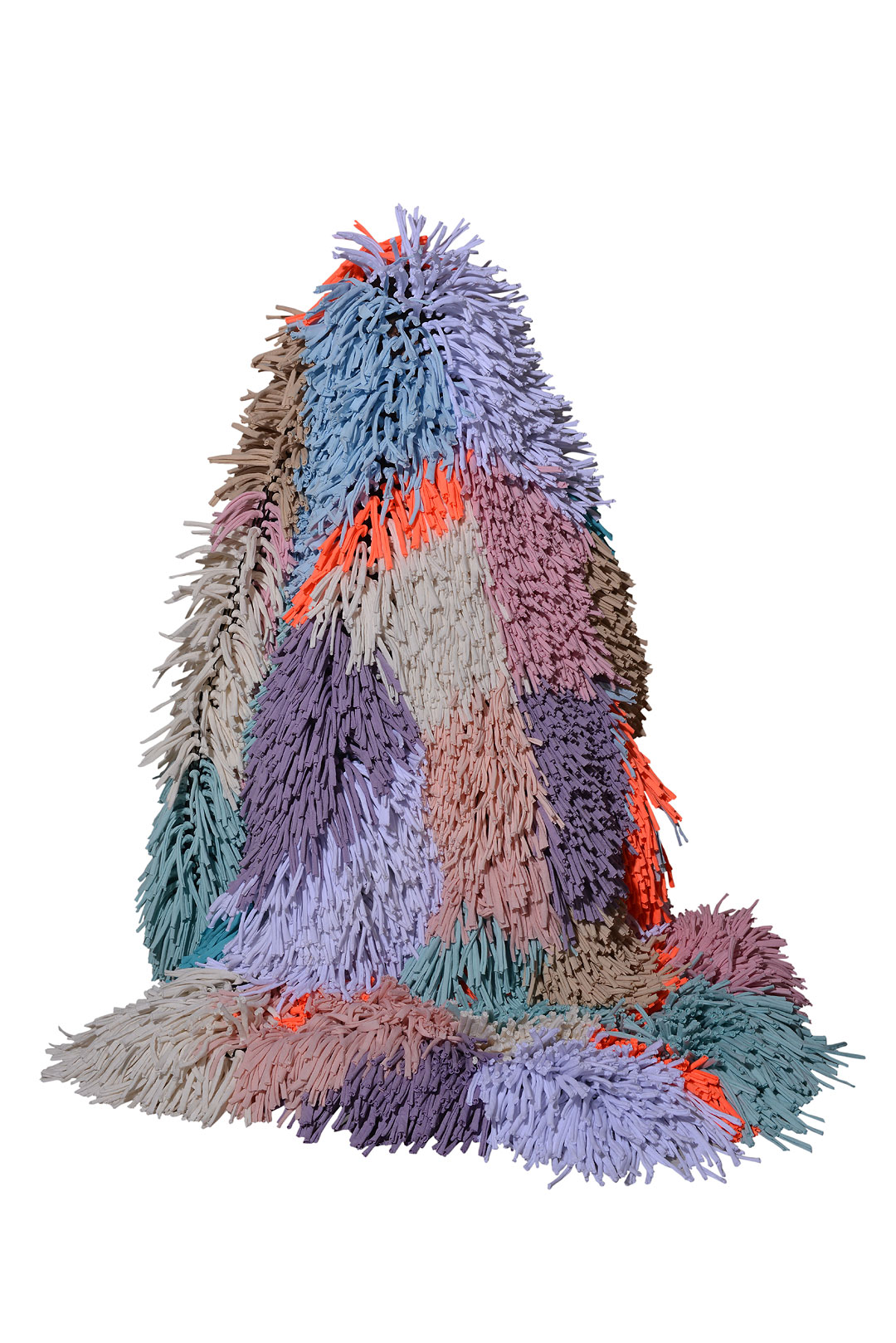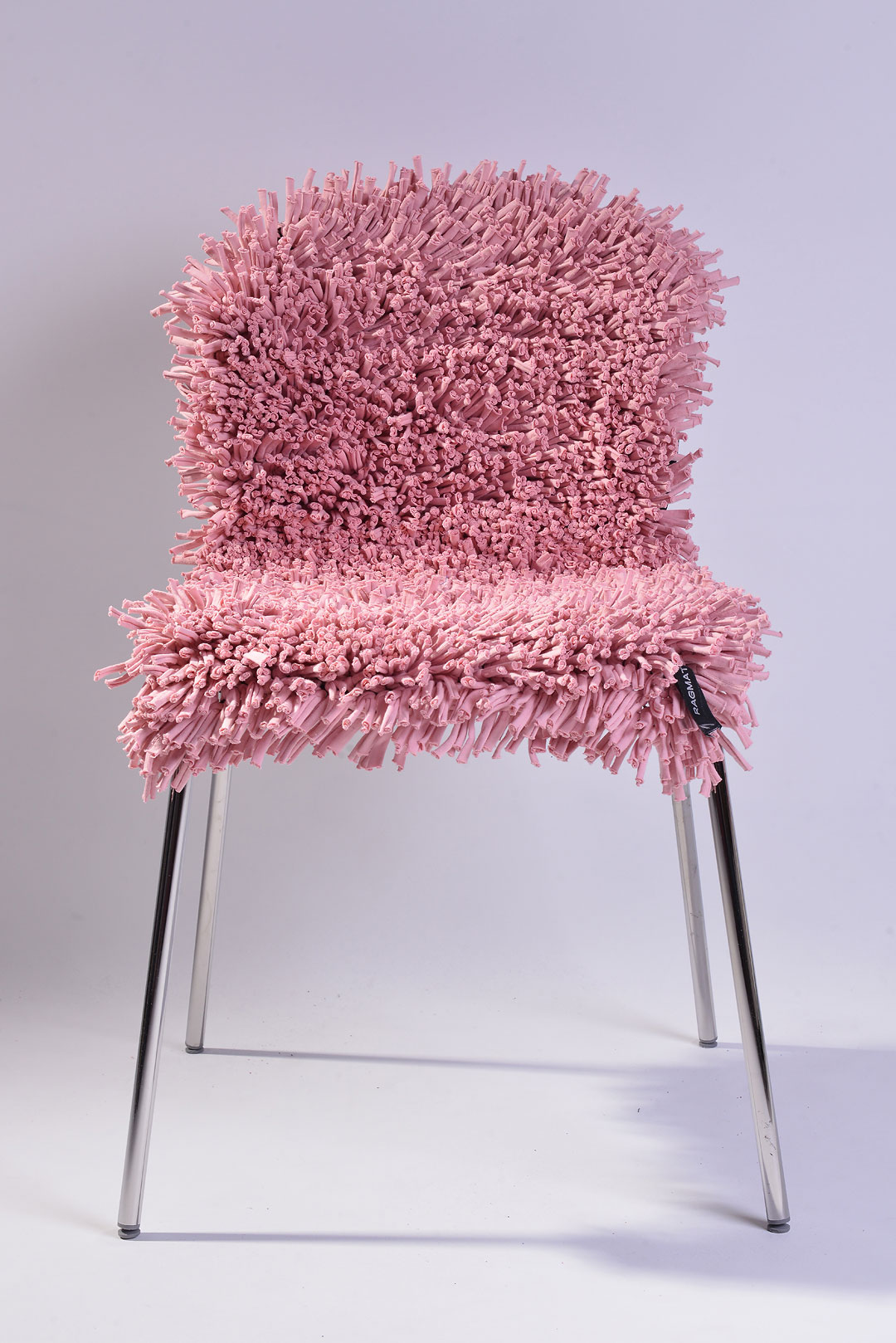 I'm totally smitten by the RAGMATE products. Not only because of their background but also because of how they look. I'm in love with the pastel colors (surprise) and they are super adorable. Rugs and wall hangings are super trendy at the moment, but RAGMATE manages to bring something totally new to the table.
I was in awe when I saw the Ragamuf chair rug. It's fun, stylish and gives a new twist to a traditional product. The floor rugs are also my favorites, something I could see in our home as well. The cushion covers are the easiest to incorporate to almost any interior.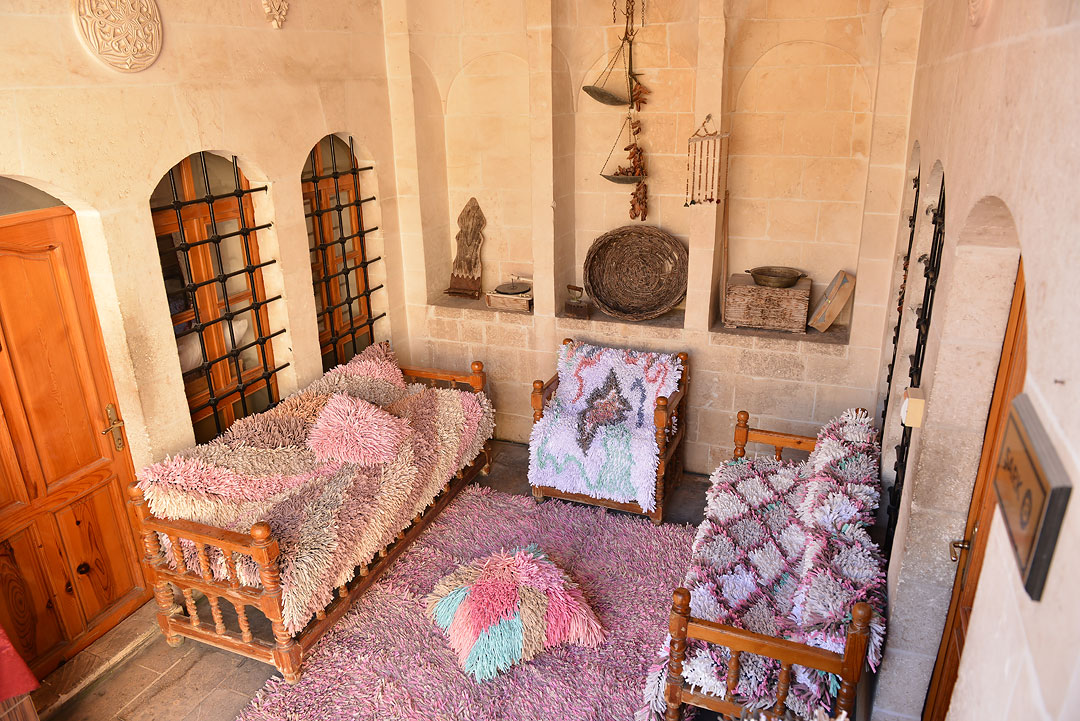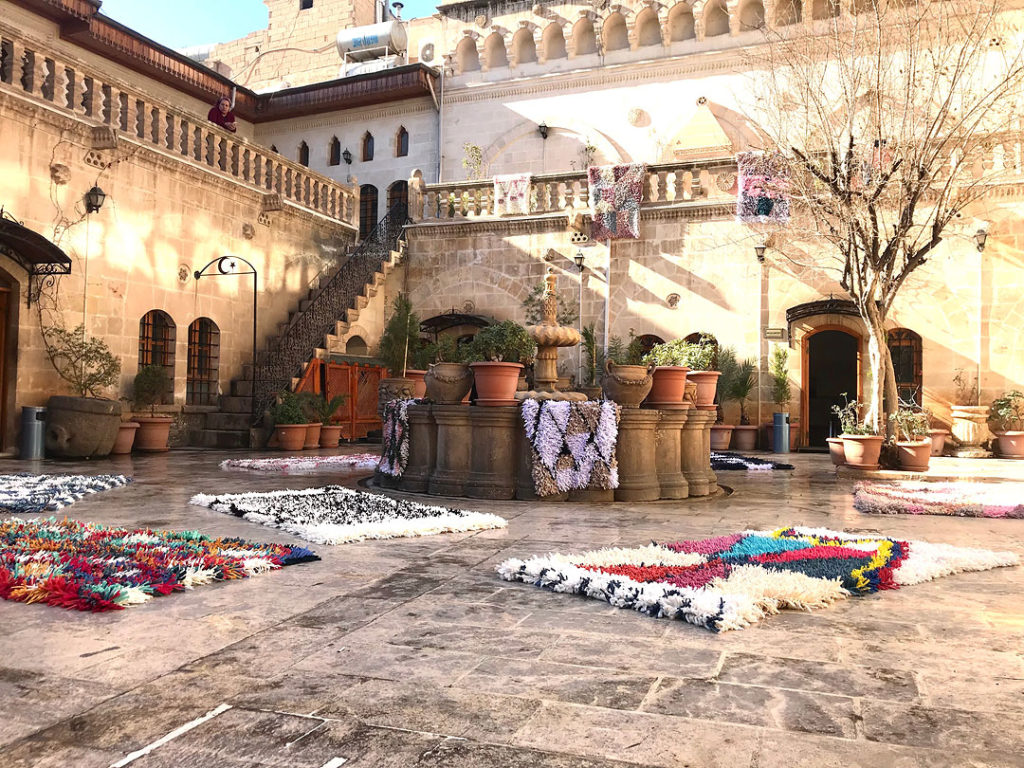 And then something completely different, for my readers in the Oulu area. I got 2 tickets to giveaway for the Rakentaja 2018 Oulu April 20-22. I'll randomly choose one winner who will get two tickets. So if you wish to participate, just leave a comment on this blog post before Sunday April 15, 12 PM. Good luck!
(All photos: RAGMATE)