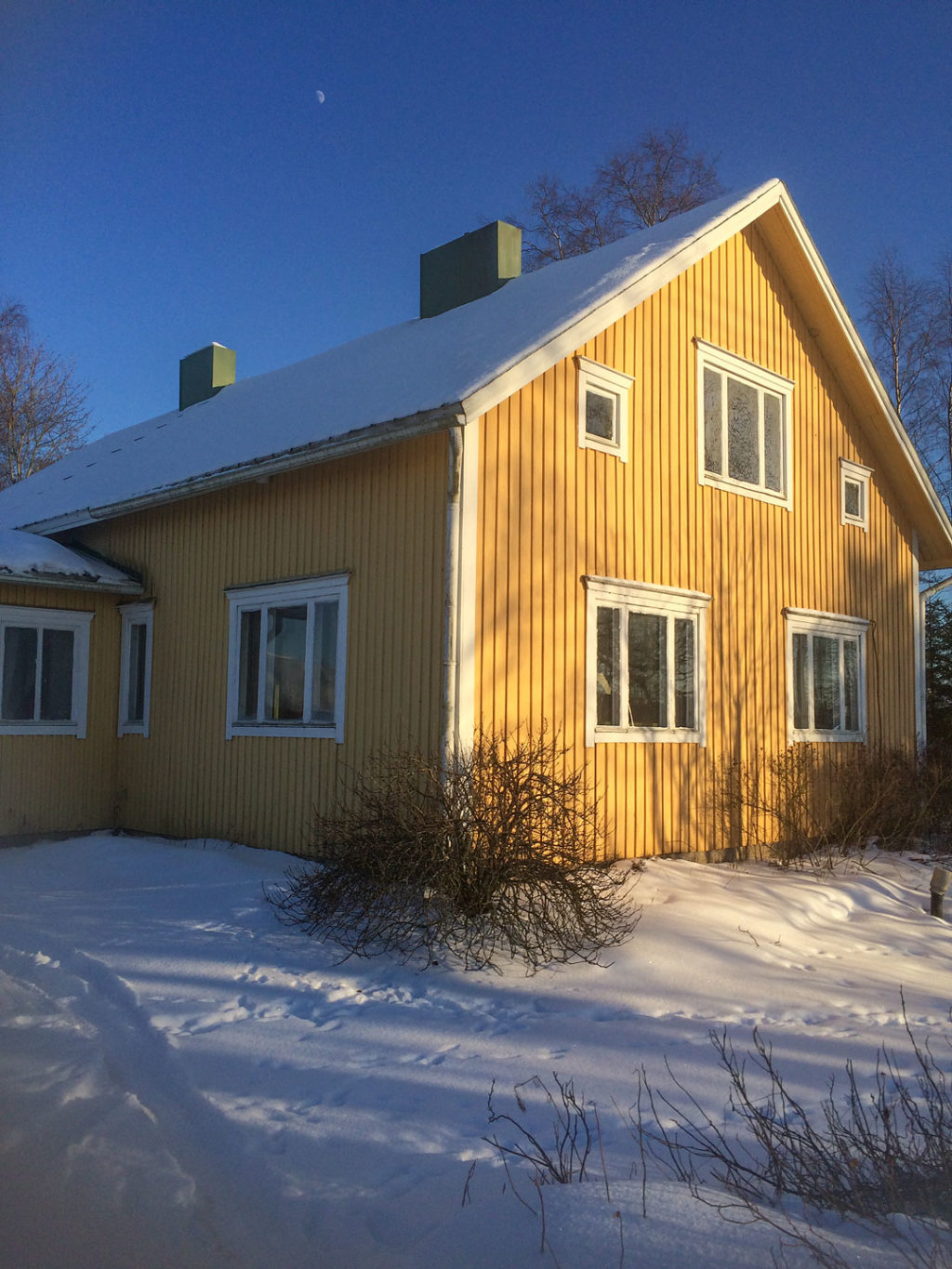 Roots aka Where Your Taste in Home Decor Comes from
---
Lue suomeksi / Read in Finnish
Have you ever wondered where your taste in home decor comes from? I have many times, especially after visiting my Grandma's house. Actually both my grandparents lived in 1950's houses but my mother's childhood home was sold in the early 90's so I can't remember it very well. But this one, in the pictures, where my father's mother lived has remained until now.
My Grandma passed over ten years ago but her brother lived here until his death last fall. We've visited him almost every summer. This is where I spent my summers as a child and it's been a very important place for me. Now the house is sold and we've closed the door for the last time.
As I was saying goodbye to the house, I was looking at it with new eyes. I've noticed before how much my taste in home decor comes from this place. And I mean sub-consciously. I've only noticed afterwards that my Grandma's house has the exact same 1950's things that I'm drawn to when it comes to decorating our home.
Two of the farthest rooms haven't been used for the past two decades. I hadn't seen them for ages and it seemed that time had totally stopped there. I was so amazed to see them now, didn't remember they looked like that. Turquoise walls, 50's furniture and all. I'm thinking how much the time spent there as a child has affected my taste later.
Do you have a place or a memory that has affected your taste in home decor? Can you spot where it comes from? Would love to hear it in the comments :)