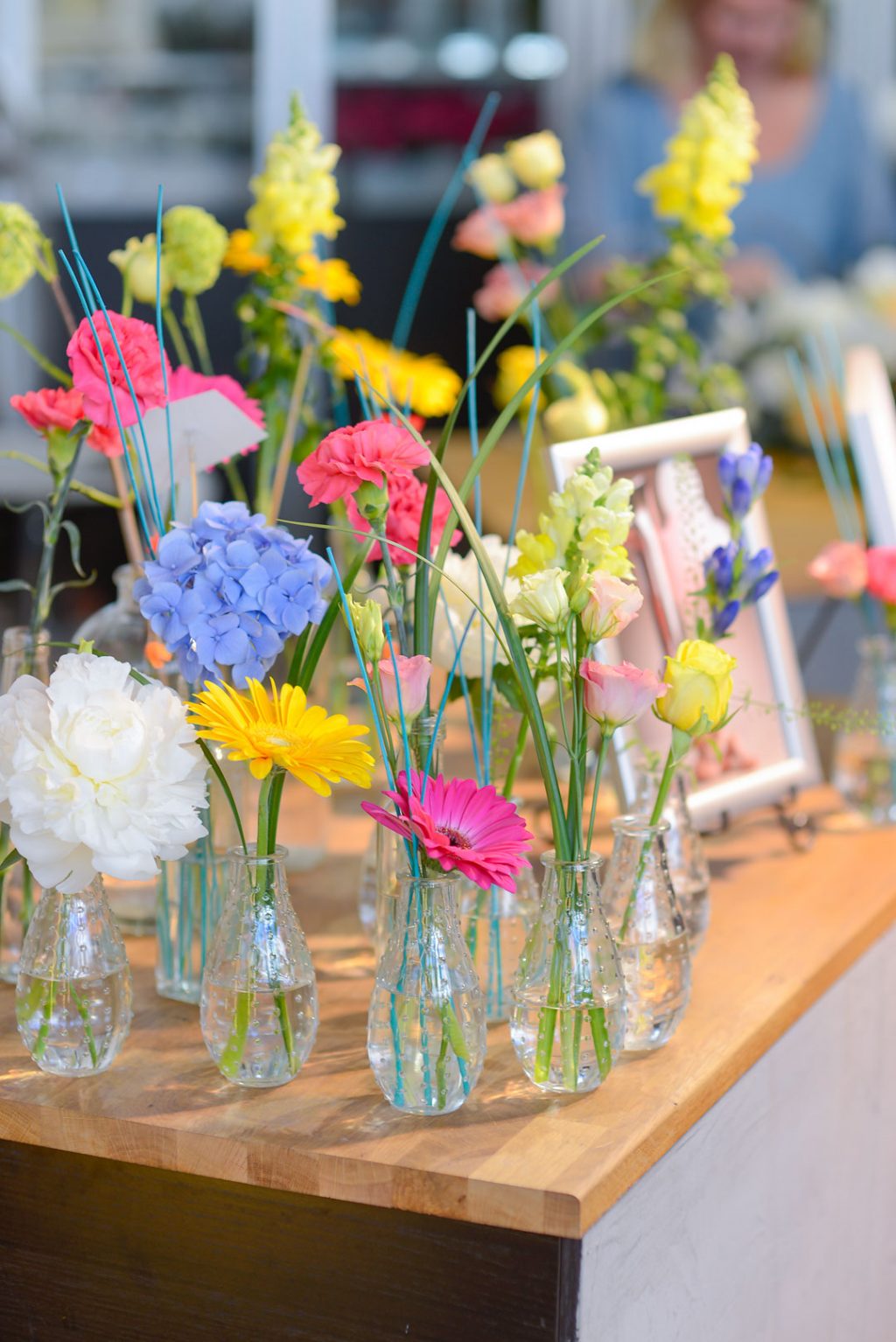 How to Organize A (Stress-Free) Party
---
Lue suomeksi / Read in Finnish
I got to take part in a flower workshop with some blogger colleagues with Kukkakauppa Kanerva, Somiana.fi, JuhlaNekka, StudioPSV and VeraVera. We got tips on organizing parties and even made our own flower bouquets. I'll show you mine in the next post, but I must tell you, it was surprisinly difficult!
I'm turning 40 (yaiks!) this summer, so this is a topic that's been on my mind lately. A lot. Organizing parties is a hassle, there's so much to remember. So here are some of the tips I'm hoping to help me, and hopefully you as well, for a stress-free party – or at least less stressful!
I'm really into this flower arrangement. It's simple and easy to do. You don't have to get everything from a florist, you can use wild flowers and perennials like I did in this post from last summer. As vases you could use store-bought or recycle old glass bottles.
A colorful arrangement is great for kids' birthdays or for colorful homes but for something more subtle try using only 1-2 colors.
Ok, so I'm no master chef. My birthday is going to be a potluck. I promised my guests cake and some sparkling, they'll bring the rest. I'm planning to order the cakes from a bakery and if I was having a bigger / more formal party, I'd probably use a catering service. Although I'm a DIY-kinda-person in many things, I also believe if there are ways to make your life less stressful, you should use them. Nothing wrong in making your life easier.
This table setting was totally jaw-dropping. Not just the flowers, all of it. It's not always possible to use normal tableware so I'm really glad it' possible to get such cute disposable tableware as well. Those wooden knifes and forks are super adorable and it's easy to find a matching set that fits your style.
Do you have any tips on how to organize a hassle-free party? Please share in the comments if you do! :)