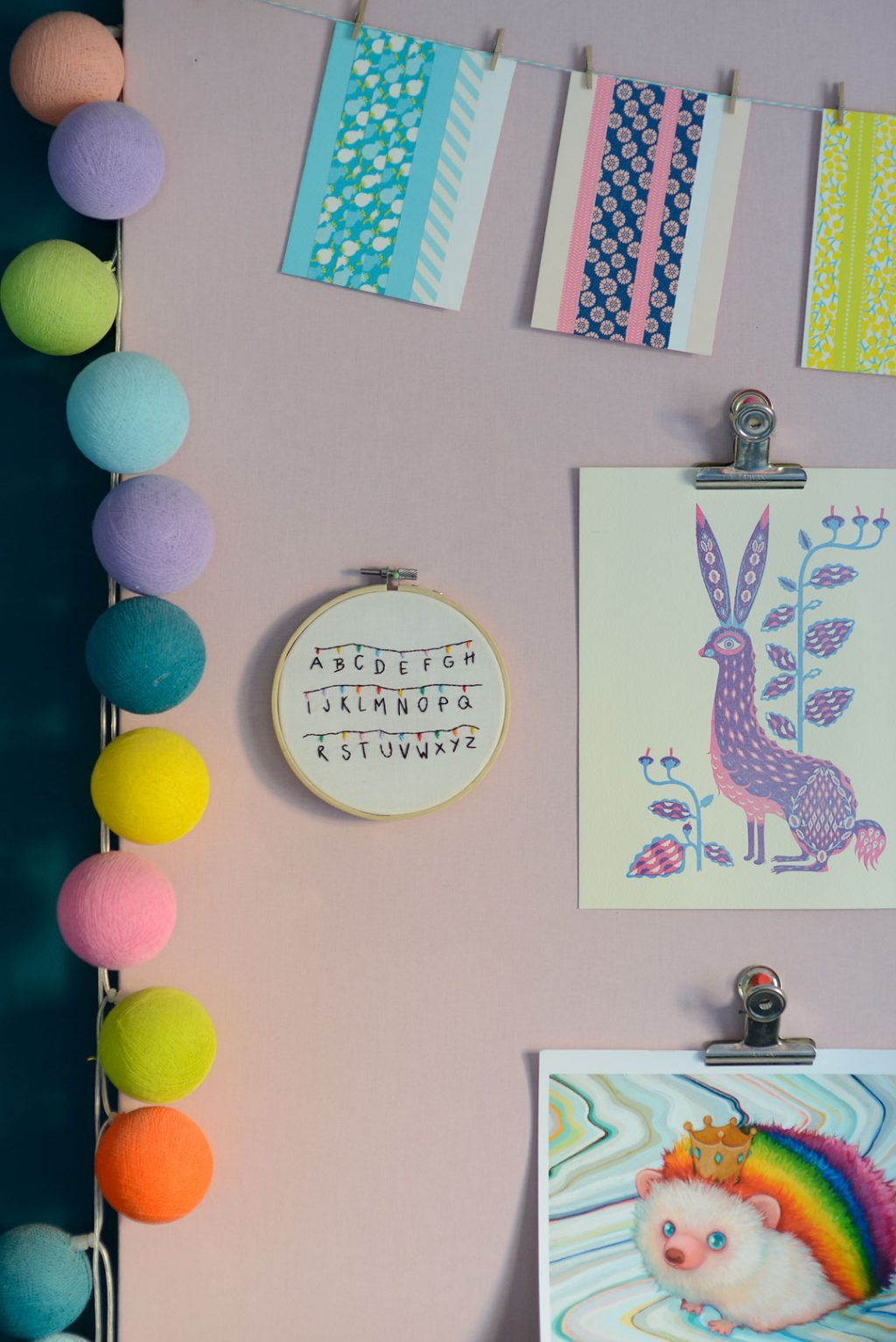 Embroidery And Other Art on The Moodboard
---
Lue suomeksi / Read in Finnish
Have you noticed there's quite a lot of embroidery around these days. It's a traditional craft I'm super happy to see make a come back. And in an amazing, contemporary way. I've seen some awesome embroidered things – and purchased a couple of works myself.
Air aka Sandra from Sweden makes the most inspiring embroidered works, including clothes and accessories. In her shop you can find colorful handmade and vintage items as well.
This handsome fellow was made by Knit Design Story. I fell for him immediately and had to have him. I draw mainly women, but men are allowed on my wall, at least if they wear a mustache.
On my moodboard there are also letterpress prints by Klaus Haapaniemi and Tim Biskup via Wilkintie, accompanied by Sir Reginal, the rainbow hedgehog by Camilla d'Errico. I probably should have them properly framed at some point, but for now, this is good.