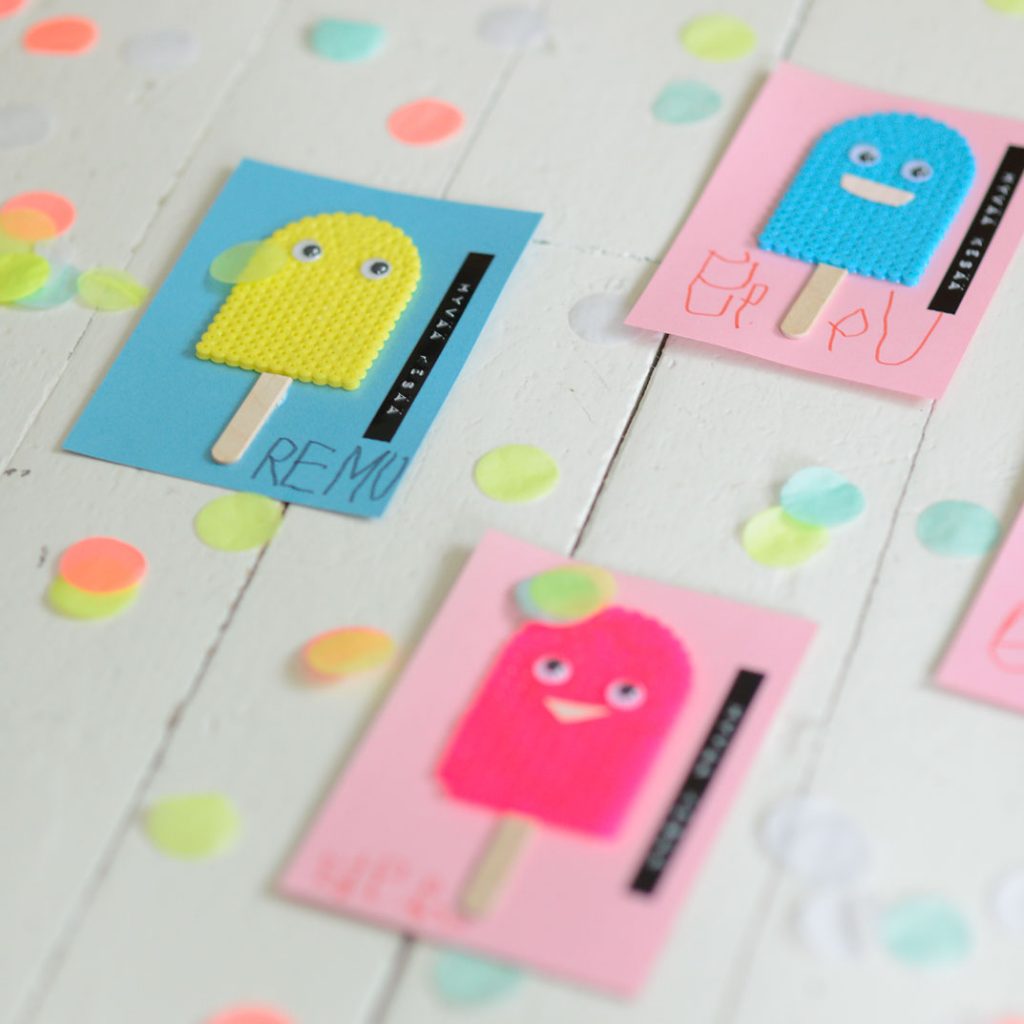 Fun DIY Hama Bead Popsicle Greeting Cards
---
I found the cutest Hama bead idea on Instagram and had to try it myself! Kolossaltpyssligt shared a photo of greeting cards with popsicles made of Hama beads and that's what we did with my kids as well. We gave them to the teachers at their daycare and kindergarten, but they'd also work well as birthday cards and for other summer parties.
The greeting cards were easy to make with kids. Our 4-year-old needed some help but his 6 years old big brother made them almost all by himself. Of course I didn't let them hold a hot iron, that part I did myself!
Materials you need:
Hama beads
Heart shaped Hama bead base
Postcard size heavy cardstock
Popsicle sticks
Craft eyes
Pink paper or cardstock
White glue
Dymo (optional)
Instructions:
Place the Hama beads in a popsicle shape on the base. Iron them through a baking paper (see instructions for ironing Hama beads here). I always let them cool between two sheets of baking paper with a weight on top. That way they stay flat.
Cut the popsicle stick to the right length. Glue it and the popsicle made of beads onto the cardstock. Cut the mouth from pink paper or cardstock. Glue the craft eyes and mouth on the popsicle let the glue dry. Write the text with a Dymo or marker. And it's done!