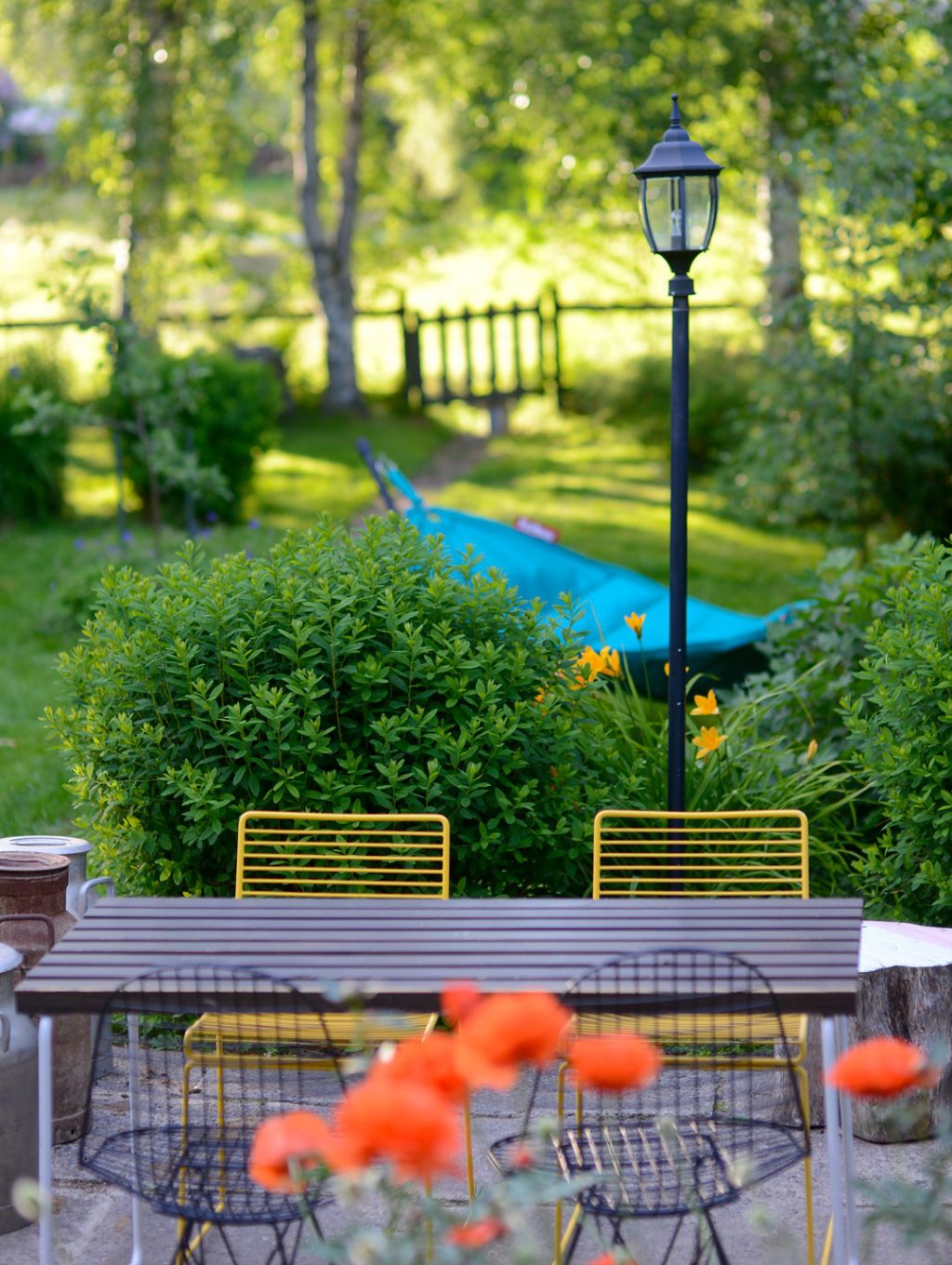 Before & After: Backyard Patio PLUS Fixing The Garden Swing Bench
---
Lue suomeksi / Read in Finnish
Our back yard and especially the patio has been a problem area for long. Relaxation has been far from it! First of all, there hasn't been a dining table, just two yellow Hay Hee dining chairs. The swing bench was in awful condition even though we repainted it a few years back. The wood was so old and worn out that the paint just wouldn't stick. And the flower bench was an explosion of plants and weeds.
Here's how it looked in May (I wanted to start the post with pretty pics so I wouldn't scare you off). You can already see progress from previous years in that the flower bench is less exploded and the fence has been painted.
Panu replaced the wooden parts of the swing bench and we painted them turquoise with outdoor paint. We got the dining table and black Eames DKR wire chairs from Vepsäläinen. The table is recycled from the seats of the old Olympic stadium in Helsinki.
I also learned there are different types of flower supports. In the photos above you can see how our poppies looked like last summer. Gorgeous, big red flowers but all over the place. Not pretty at all. Now I found just the perfect support for them. At the garden section of the hardware store… out of all the places. I'm feeling kinda dumb for not realizing it before, but hey, at least now I got beautiful poppies that won't fall down immediately.
It's still not perfect, there's a lot left to be done. But there's progress and that makes me happy.