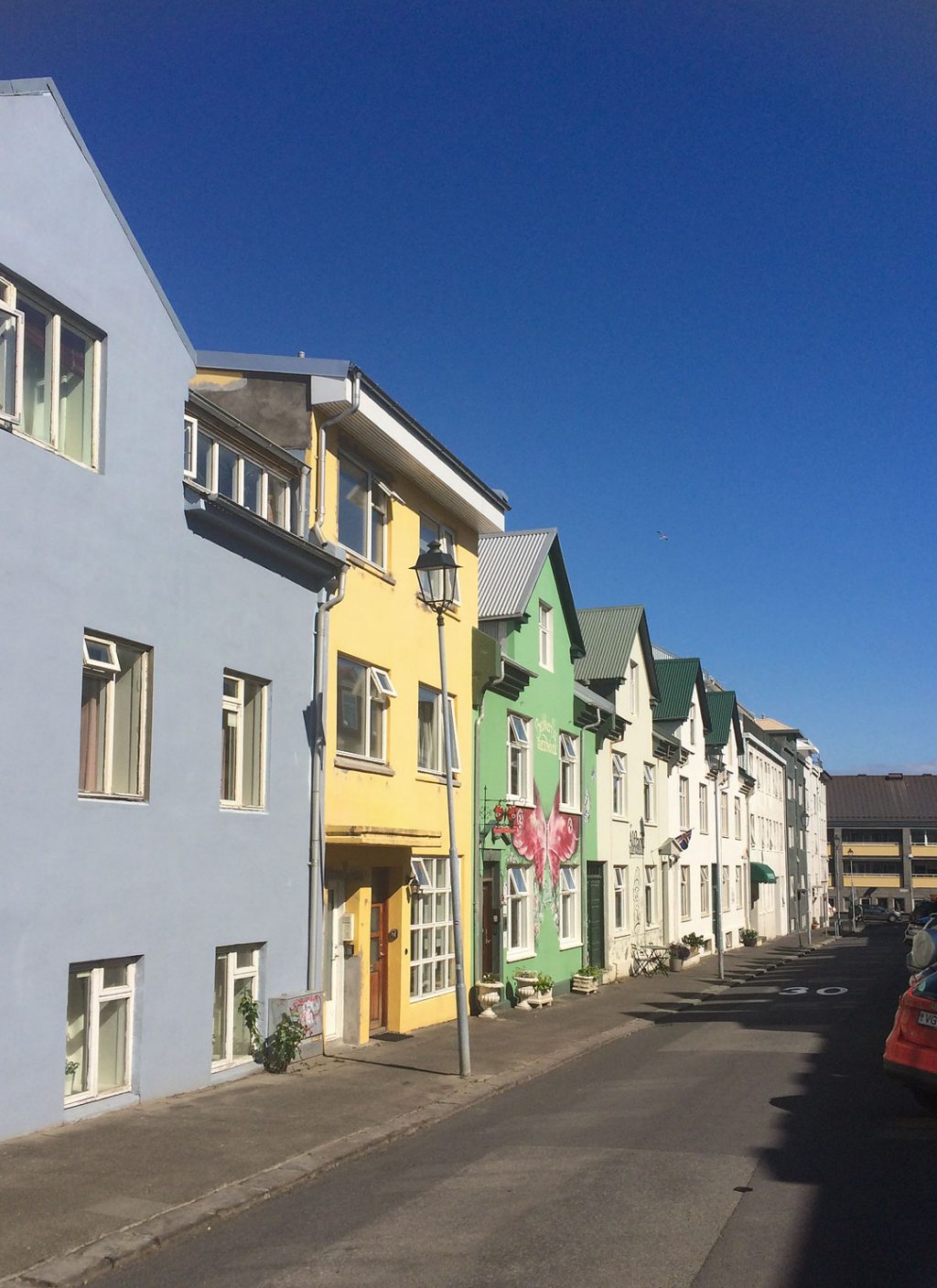 Is Reykjavik THE CUTEST City in Europe?
---
Lue suomeksi / Read in Finnish
Last month we had the chance to spend a couple of nights in Reykjavik while traveling to the States. And simply put – it was amazing. Cute, adorable, charming, surprising. I had wanted to go there for a long time and expected a lot, but Reykjavik definitely exceeded my expectations.
At first glance Iceland looked almost hostile, the nature was so rugged. But when we got to Reykjavik from the airport I couldn't believe my eyes. Could a city be so cute?? The houses were painted in all the colors of the rainbow, quite literally.
I also wasn't expecting the amount of murals. They seemed to be everywhere. From cheery and colorful to dramatic black & white. You could truly feel a creative vibe there and the city seemed much bigger than its size (122 000 people). I don't know if it's different in the winter but at least July was lively.
Another awe inspiring thing was the building material of houses. Most of the houses that looked like wooden were actually made of corrugated steel. When you're used to seeing corrugated steel in industrial buildings it's amazing to see such – well, cute – houses cladded with it. It proves that material doesn't always have to define the look. There were even Victorian style houses with corrugated steel cladding!
I must say that two days definitely weren't enough. I'm now dreaming we'll be able to make a longer visit and tour around the island. Even the kids fell for Reykjavik. Although I'm quite sure for them it wasn't the architecture, it was Pokemon Go and Whales of Iceland. But hey, who cares? At least we were all having fun!