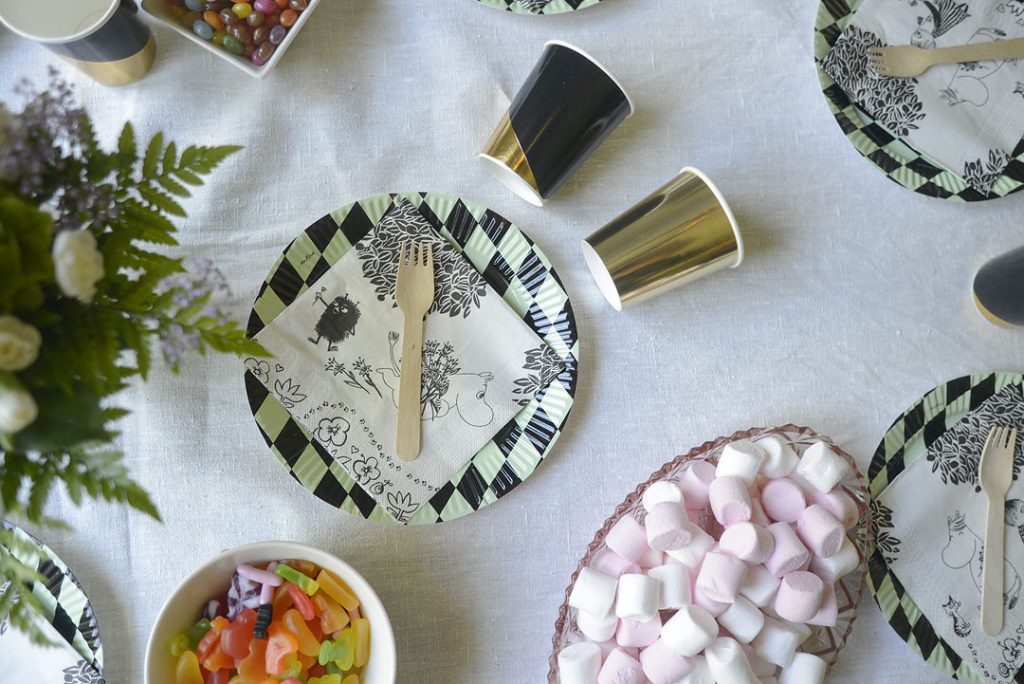 Moomin Birthday And The Groke Cake
---
Lue suomeksi / Read in Finnish
Summer is a time for parties in our household as both myself and my younger kid have birthdays. I really enjoy having parties but as life is pretty full already, I try to make it as easy as possible.
Since our family already has a bunch of food restrictions (glutenfree and non-dairy) I decided it's best to order the cake from someone who knows what they're doind. Cue Kahvila Tuokio, a coffee house specialized in vegan food, that also have a great range of gluten-free products.
Inspiration for the Groke cake came from Instagram. I showed my boy a cake by @lilladelhi and he immediately said he wants a Groke cake too! That's where the Moomin theme for the party came.
The paper plates, cups and golden party decorations are from Somiana.fi along with all the balloons. The have a brick & mortar in Oulu but also sell online (but I'm afraid only in Finland).
Our next kid's birthday party isn't until November. Let's see what we come up with then! Do you have any birthdays or other parties coming up? Do you usually plan them around a theme?