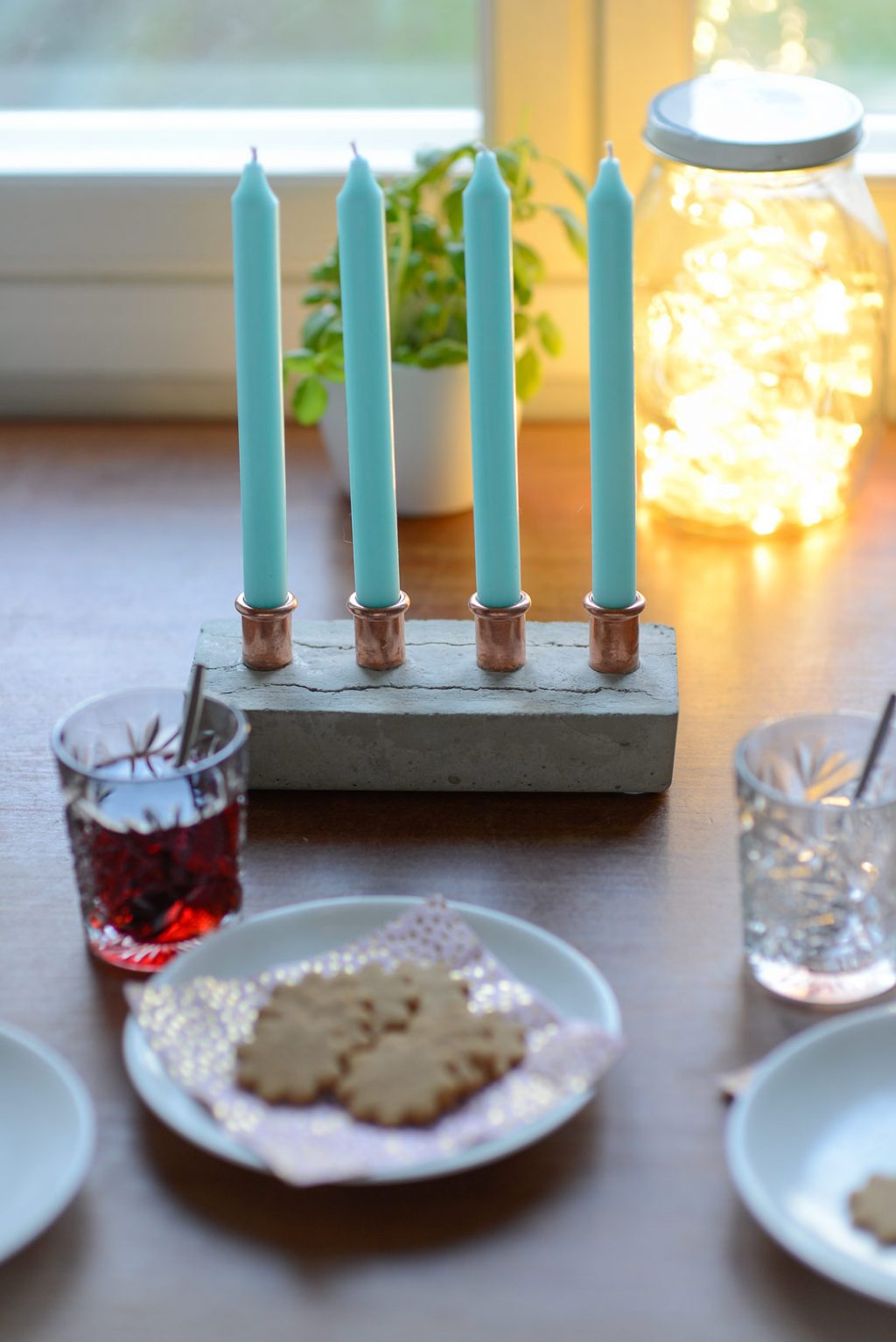 DIY Candle Holders from Concrete And Copper Fittings
---
Lue suomeksi / Read in Finnish
I love the plumbing section at the hardware store, it's so inspiring. Once again I was hanging out there, looking at all the beautiful copper plumber's pipes and wondering what to do with them. I bought one copper fitting to test and so it happens it was just the perfect size to fit a candle. Obvious material for a candle holder! So that's what we made with the hubby, and here are the instructions in case you'd like to make one as well.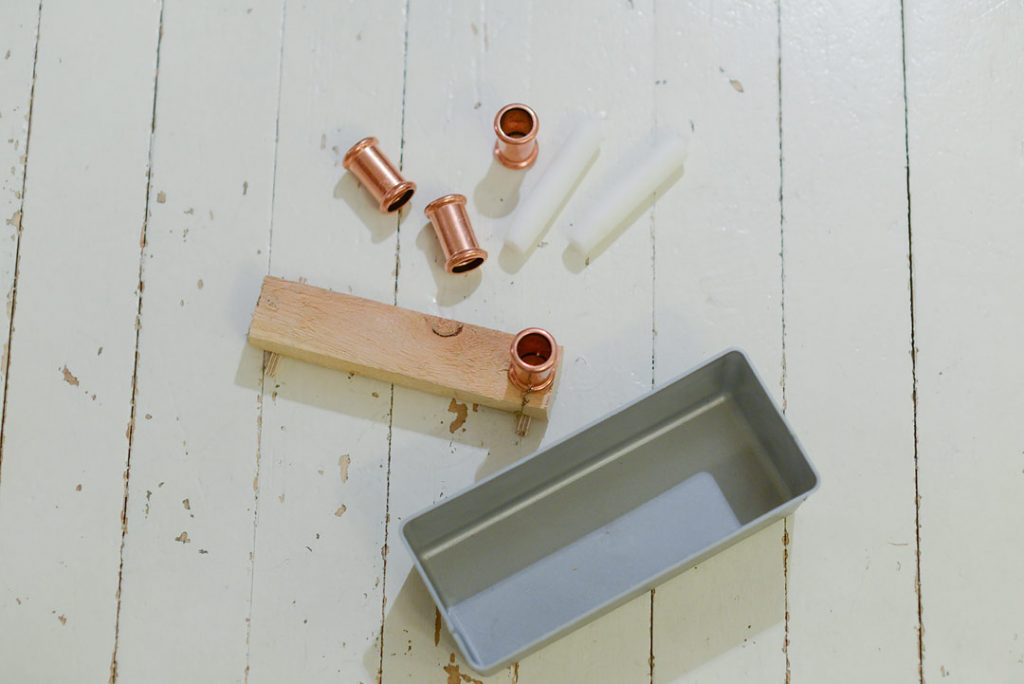 Materials needed
4 x copper press couplings (inner diameter 22 mm)
Concrete
Wooden board
Iron wire
Drill
Mold for the candle holder
Bucket and spoon for mixing the concrete
Wire brush and sanding paper
Protective gloves and mask
Instructions
Take a wood board of suitable height and cut it a couple of inches shorter than the mold. Drill holes at the bottom of the copper press couplings for threading the iron wire. Thread the wire and attach the copper fitting to the board. Do the same for the other press couplings and place them at an even distance from each other.
You can also use a wire mesh instead of a board. Bend a support structure and attach the press couplings to it. My concrete candle holder cracked during the drying phase and I suspect it is due to the tree living when it gets wet.
Pour the concrete powder into the bucket and carefully add water. Mix. If necessary, add water a little at a time, it looks right when it looks like oatmeal. Let the concrete stand for about 15 minutes and mix again. Always wear gloves and a respirator when handling concrete.
Brush the inside of the mold with cooking oil to allow the concrete to detach when it is dry. Carefully add the concrete in the mold with a spoon, so it doesn't get inside the copper fittings. Small splashes of concrete can be cleaned afterwards.
Loosely place a plastic bag on the mold so that the concrete will not dry too quickly (it may cause cracking). Allow to dry for a few days, spray with water a few times in between.
Remove the dried concrete carefully from the mold. You can help by tapping the bottom lightly for example with a board. Brush any spots that are (too) uneven with a wire brush and finish with sandpaper.
Wipe clean any concrete splashes off the copper fittings. And you have a candlestick! I wanted to have colorful candles in my candle holder and found a really nice ones in Flying Tiger. They're a perfect match with our kitchen, don't you think?