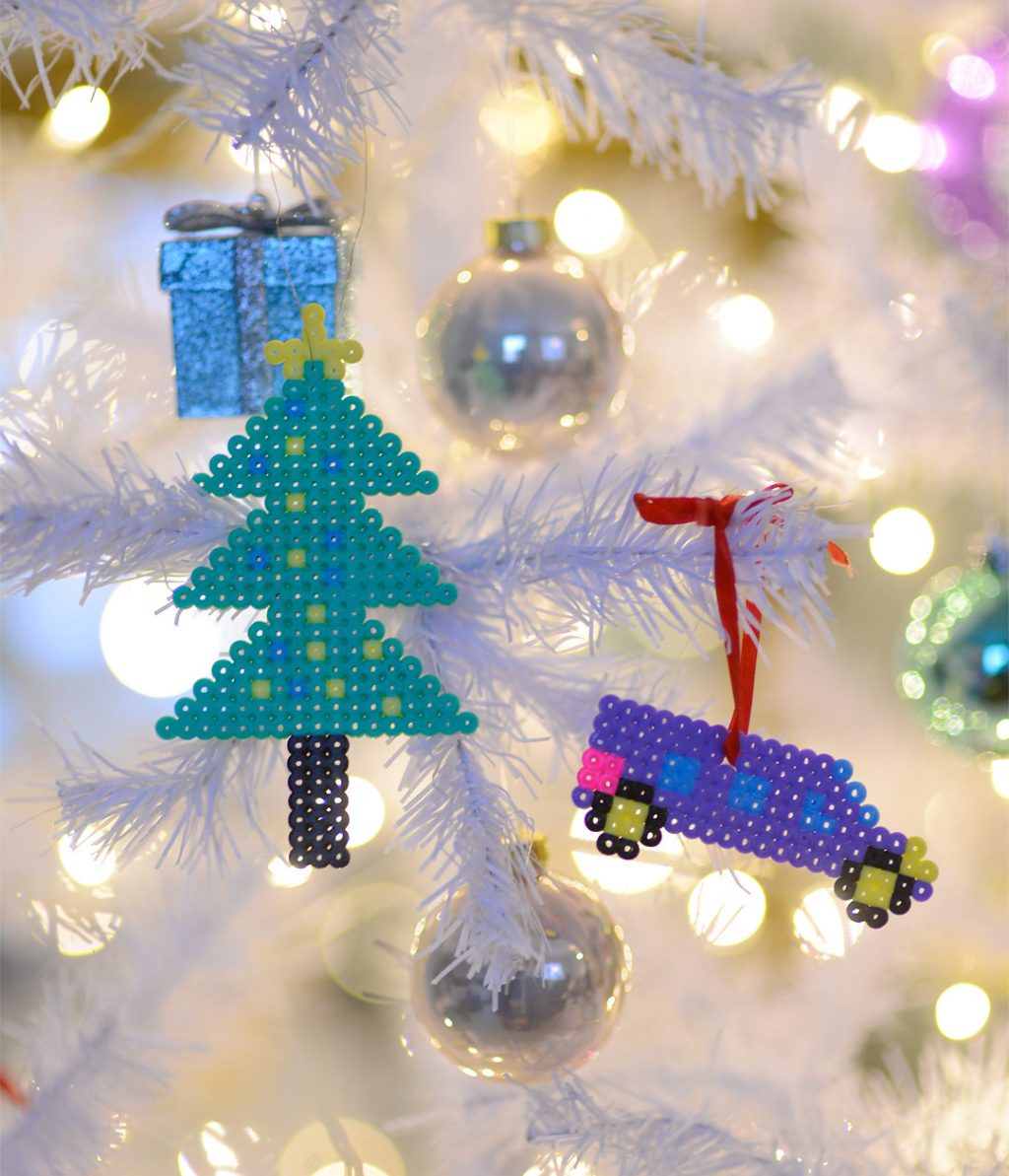 DIY with kids: Hama beads Christmas ornaments
---
Lue suomeksi / Read in Finnish
One of the pleasures of maternity is the use of child labor. I myself am a big fan of Hama beads, but my kids love them even more. So, naturally, I made them craft us Christmas decorations. A 3- and a 6-year-old kid made half of these ornaments and I suspect you might not guess which ones.
Try it out, I'll tell you the answers at the end!
Pastel colors suit our household, but Hama beads come in a variety of colors. You could even do black & white ornaments if that's your style. Lay out your design on the board. In addition to your normal ornaments, trees and such we had some less typical ones. But that's trendy nowadays, isn't it? ;)
If you use a ribbon for hanging, leave a bead-sized opening for threading the ribbon. If you use gold yarn, you won't need it. Here you can find instructions for ironing Hama beads .
If you prefer not having a Christmas tree, you could decorate a twig with the ornaments. Or attach one to heavy carcstock to make a greeting card.
Then to the answers. I made the ones shaped like traditional Christmas ball ornaments. The Christmas tree, car and anchor were made by the 6-year-old artist. The star was made by my 3-year-old.
Well, did you guess right?