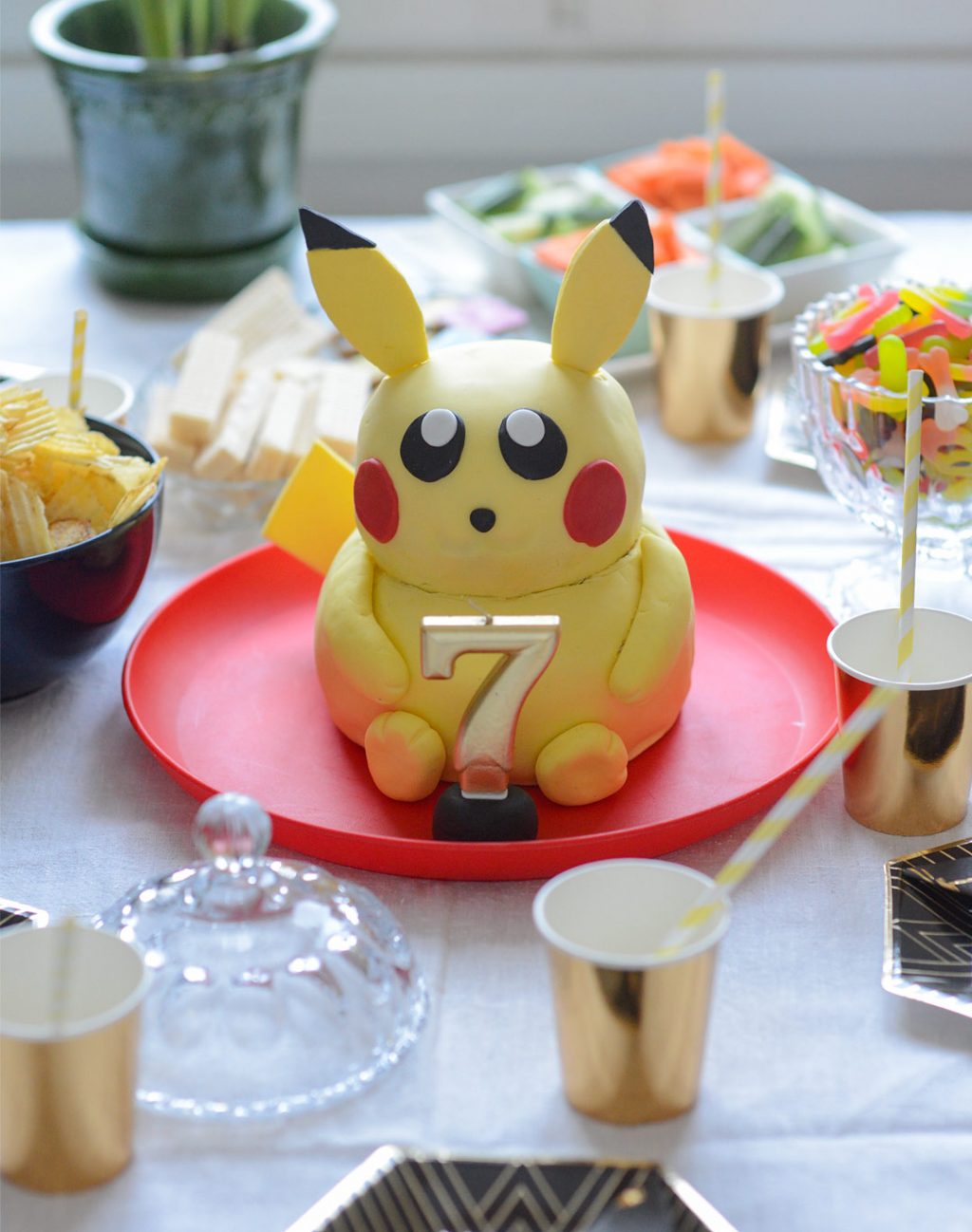 Pokémon Theme Birthday Party with A Pikachu Cake
---
Lue suomeksi / Read in Finnish
My eldest son actually turned seven end of last year, but since the birthday boy got sick we had to cancel the first party. Well, second time's the charm and we managed to celebrate his birthday according to plan a bit later.
Pokémon GO has been a MAJOR hit in our family (as it has been in other firstgraders' as well) so choosing the theme was easy. When the birthday boy told me he wanted a Pikachu cake I was a bit hesitant – is that even possible?? But since we've outsourced all cake baking to Kahvila Tuokio in Oulu due to our many food restrictions, I decided just to go and ask them. And yes, it was possible, vegan, gluten-free and without nuts. This is the third time we've had a cake from Tuokio (see others here and here) and we've been really happy with all of them. Both taste and looks-wise (finally instagrammable cakes for me!)
All the paper plates, cups, straws and napkins are from Somiana.fi. We chose black and gold as they fit Pikachu and black is his favorite color. He'd actually like to paint his whole room black, which is a real no-no for me, but in smaller things like this it's perfect.
We also organized a little treasure hunt, with Pokémon theme of course. Professor Willow (Mon fans will know…) needed help finding Pokémons. I printed pictures of Pokémons and attached them around the house for clues. To make things a bit easier I took photos of them with my Instax Mini. Unfortunately the Pokémon had always just managed to escape to the next location, but the little trainers found a clue of the next sighting.
At the end they managed to find and catch all the Pokémons. I had made little surprise bags with Pokémon pictures on them and the kids could "catch" them in a fishing game. I won't show you the hideous pokéball I made for fishing the mons, it was too crappy. I painted a red, plastic jam jar to distantly resemble a pokéball. The kids almost bought it.
This pokéball balloon from Somiana.fi was much more believable. And you see I was using child labour again, this time as a photo assistant.