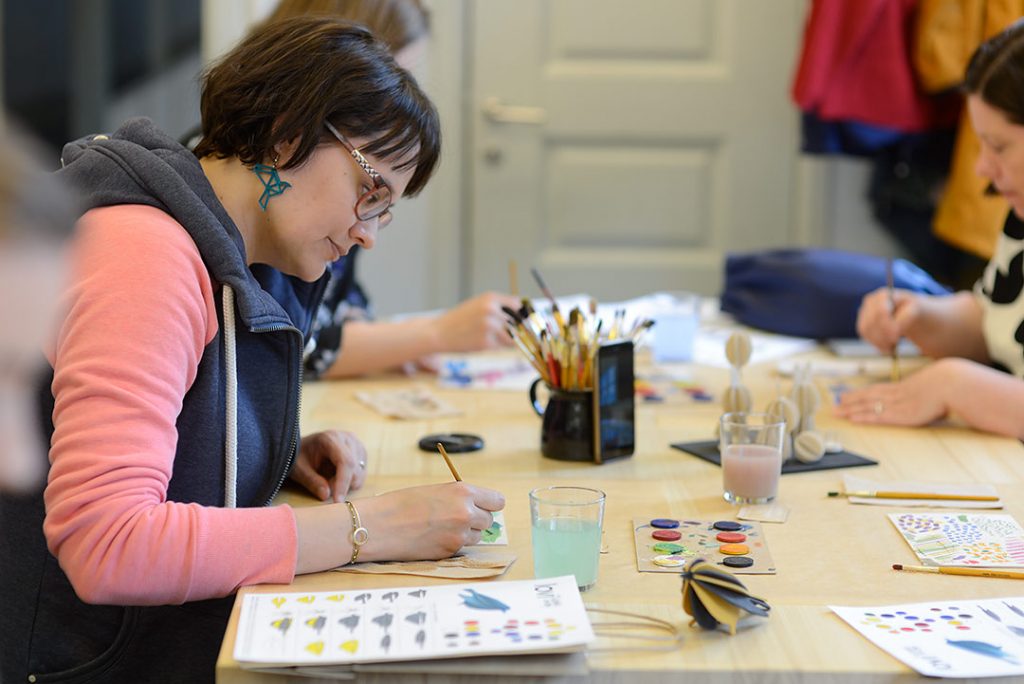 Lovely Lovi Workshop
---
Lue suomeksi / Read in Finnish
I had such a lovely time friday and saturday as BusinessOulu invited me along with other bloggers and journalists to meet mainly design and health entrepeneurs in Oulu. One of the highlights for me was the Lovi workshop in Taitokeskus Oulu.
I love Lovi's wooden products, they're charming and somehow very Finnish. But they're popular around the world, especially in Japan. They come in flat, postcard-like packages so they are easy to send. I myself for example have sent them overseas to America for Christmas.
We got to paint and assembe a wooden bird by Lovi. We got a sheet of pre-cut birch plywood with the bird parts, watercolors and illustrated instructions. At first I had no plan whatsoever. I just started to play with the watercolors and noticed soon I had a beautiful ombre efferct (or hombre, as my husband calls it).
Though I've taken part in a Lovi workshop before and assembled many of their products, it was still a bit of a puzzle to build the bird. And that's exactly what Lovi wants. They wish to encourage creativity and making things by hand. Sustainability and protecting nature are also important for them.
And here's my birdy finished. He joined Lovi Season Tree and art by Kirsi Neuvonen on the living room shelf. (Please don't ask what happened to the plaster lady.)
Thanks you Lovi, Taitokeskus Oulu and BusinessOulu for inviting us!