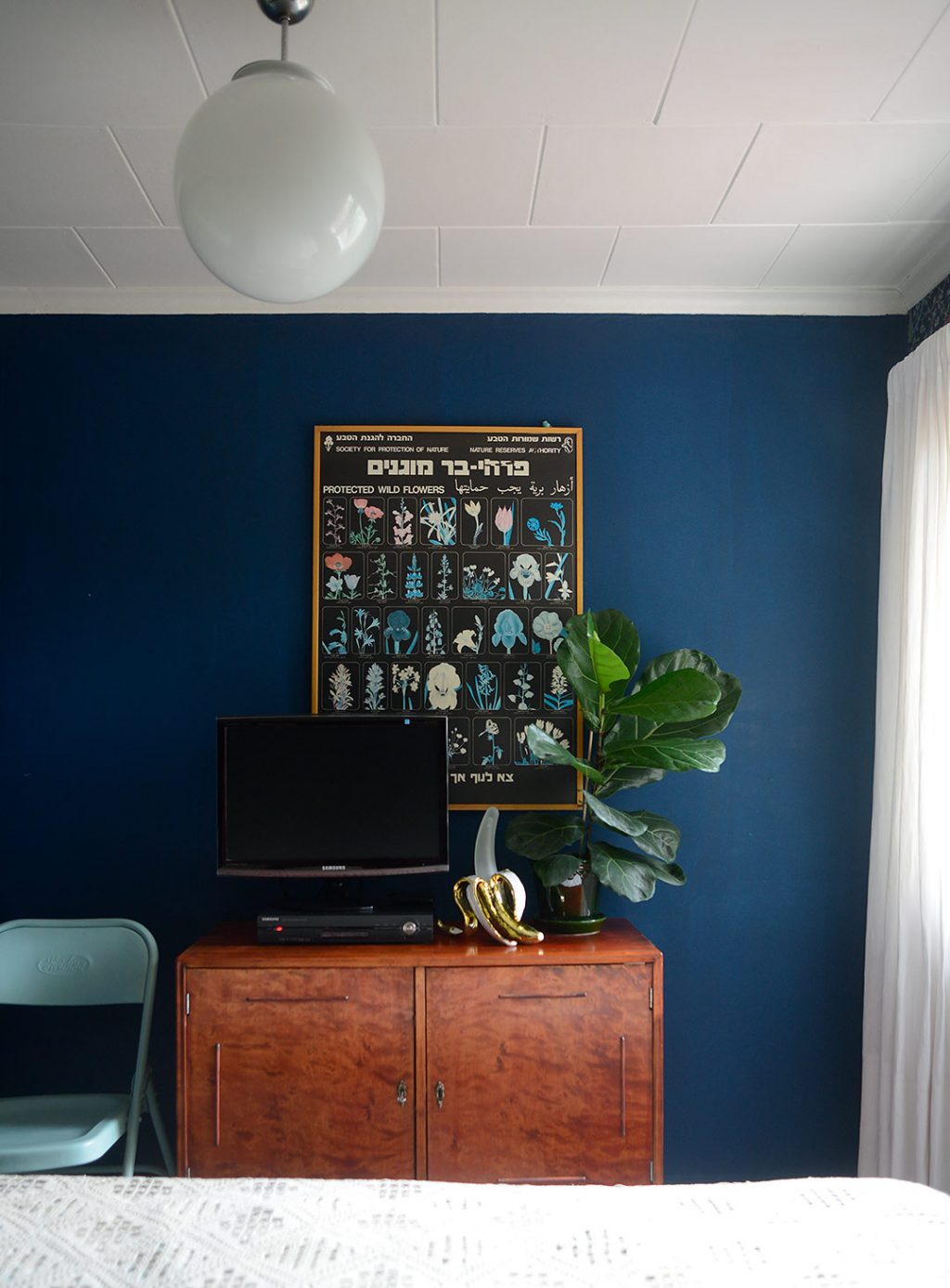 The Golden Banana And How Everything Came Together in The Bedroom
---
Lue suomeksi / Read in Finnish
Good things come to those who wait. At least that's what happened with our slowly progressing bedroom.
AND a little bit of luck. The cherry on top, or the golden banana lamp by Seletti from W.A. Green, I won at an Instagram giveaway by Come down to the Woods. Isn't it gorgeous?
The rest are mostly ancient items (some I already tried to sell at Mansen blogikirppis but nobody bought!) We've had the vintage dresser and botanical chart for over ten years. The dresser is actually the first piece of furniture me and Panu bought together (you can see them here in June 2009 and here a couple of months later after renovating if you'd like). Just had to recouple them with different things and voila! A whole new look. Don't you just love when that happens?