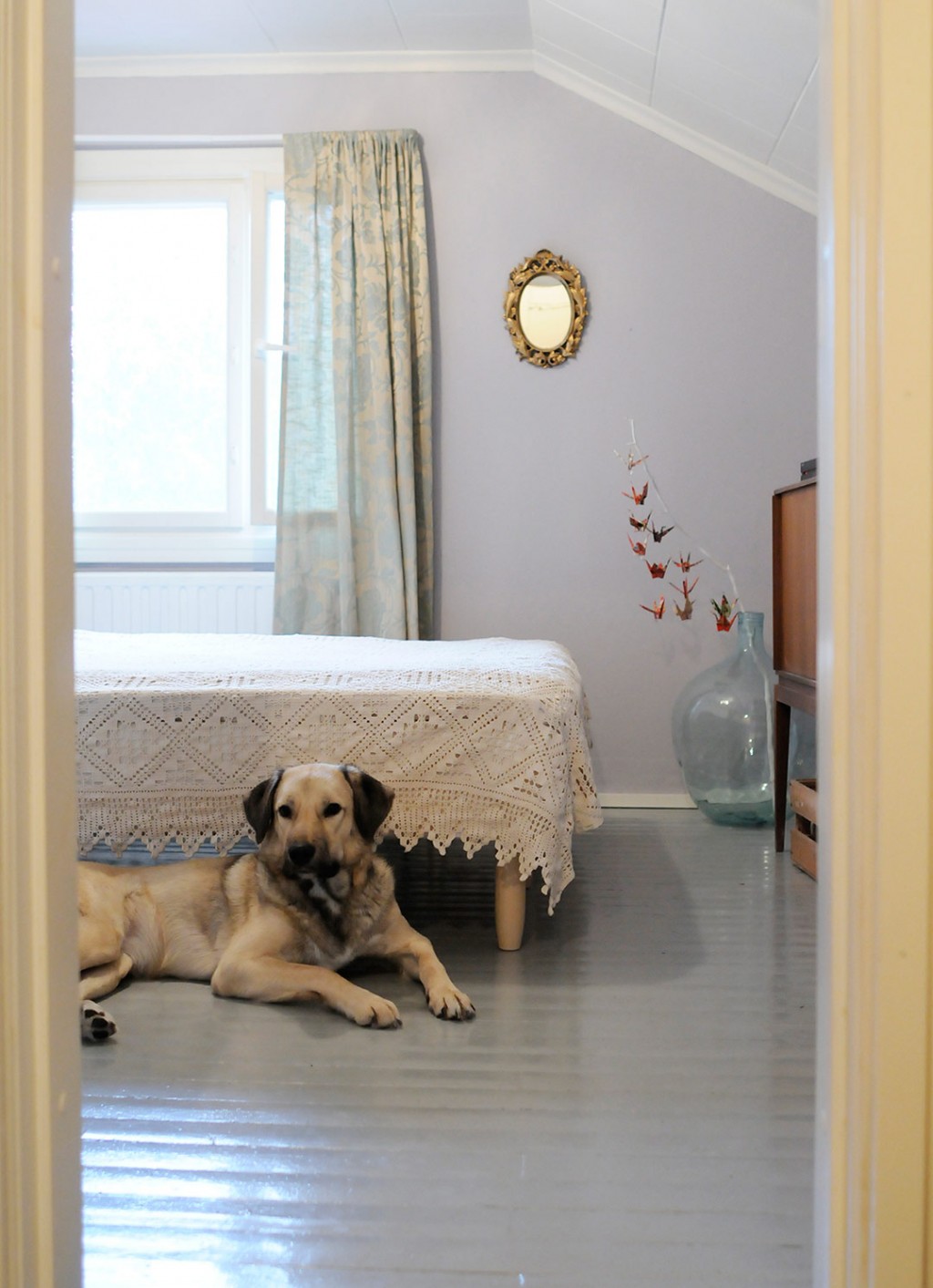 Bed in the bedroom… Finally
---
We have finally our bedroom back. Because of Mansikki's puppy habits we've been living downstairs in the livingroom, keeping the bedroom as a renovation place and a safe haven for objects not to be destroyed. However, now it looks like the Destoroyah days are over (oh no, hope I didn't jinx it!) and we can move our vintage furniture downstairs to all day dog-accessible areas.
(And look how big my little baby has grown!)
The crocheted bedspread I got from my grandma when I was a kid. I've had it with me all this time, but never really found good use for it until now. It has always looked a little out of place, but now it actually finishes the room. I have been unsure about the wallcolors since we painted it. It was supposed to be grey with a red undertone, but instead it looks lavender. I've had really hard time finding the right color scheme for the room. You won't believe how many times I've told my husband we need to paint the room over. But after I discovered the bedspread, I changed my mind. Everything just fell into place. Don't you love when that happens?