Lately I've discovered so many new, amazing blogs I wanted to share them with you. Maybe you already know them, or maybe there's some new eye-candy for you, too.
I found My Little Fabric via I Love Wildfox and couldn't believe my eyes. Beautiful photos and DIY ideas wrapped in gorgeous blog design (yes, the web designer in me swooned). And food photography. I don't cook, but somehow I find myself oddly drawn to all the amazing pictures of food.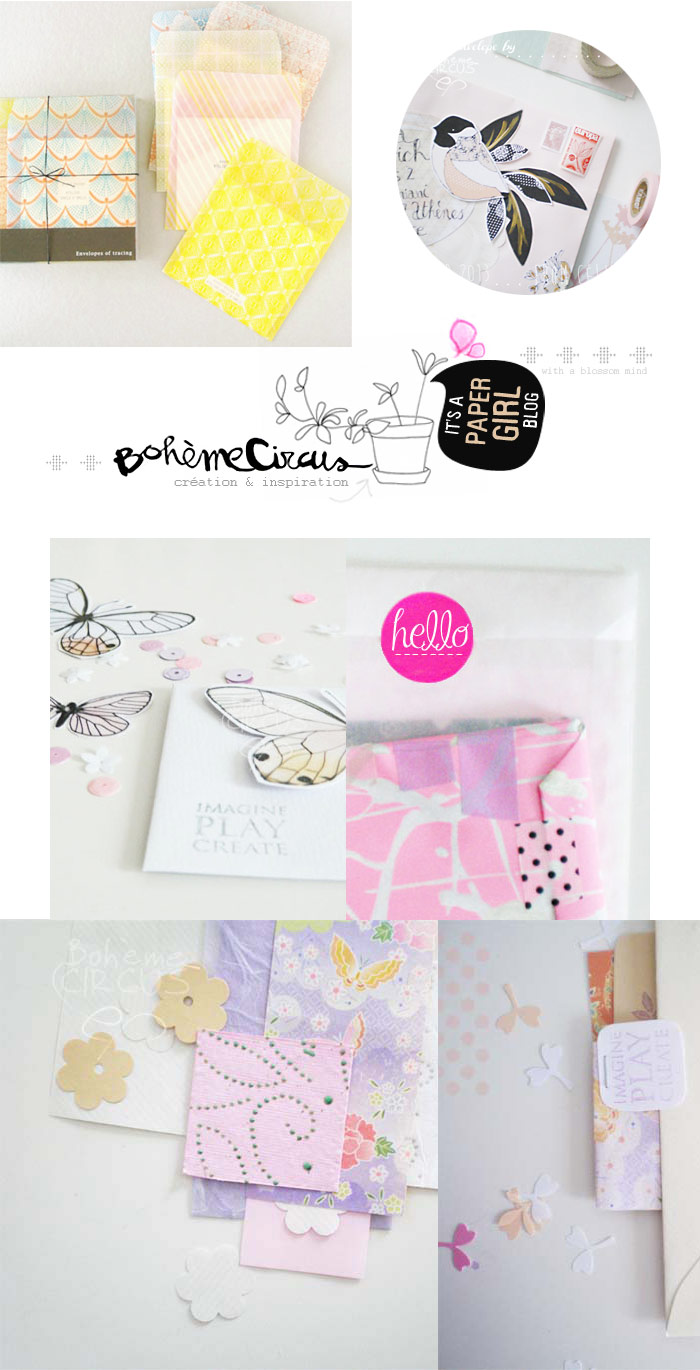 Bohème Circus is a blog packed with beautiful papers and crafts, written in French and English. I'm loving the pastel colors and creativity. But I'm warning you, after reading it you might have to stock up on pretty papers too.

I first found designer, prop stylist and photographer Dietlind Wolf on Sweet Paul Magazine where she had built and photographed a genius children's kitchen with edible plates and deco. Jumped to her blog and found even more breath-taking, mind-blowing pictures (superlative overload, but totally earned). I'm so in love with her style and especially COLORS.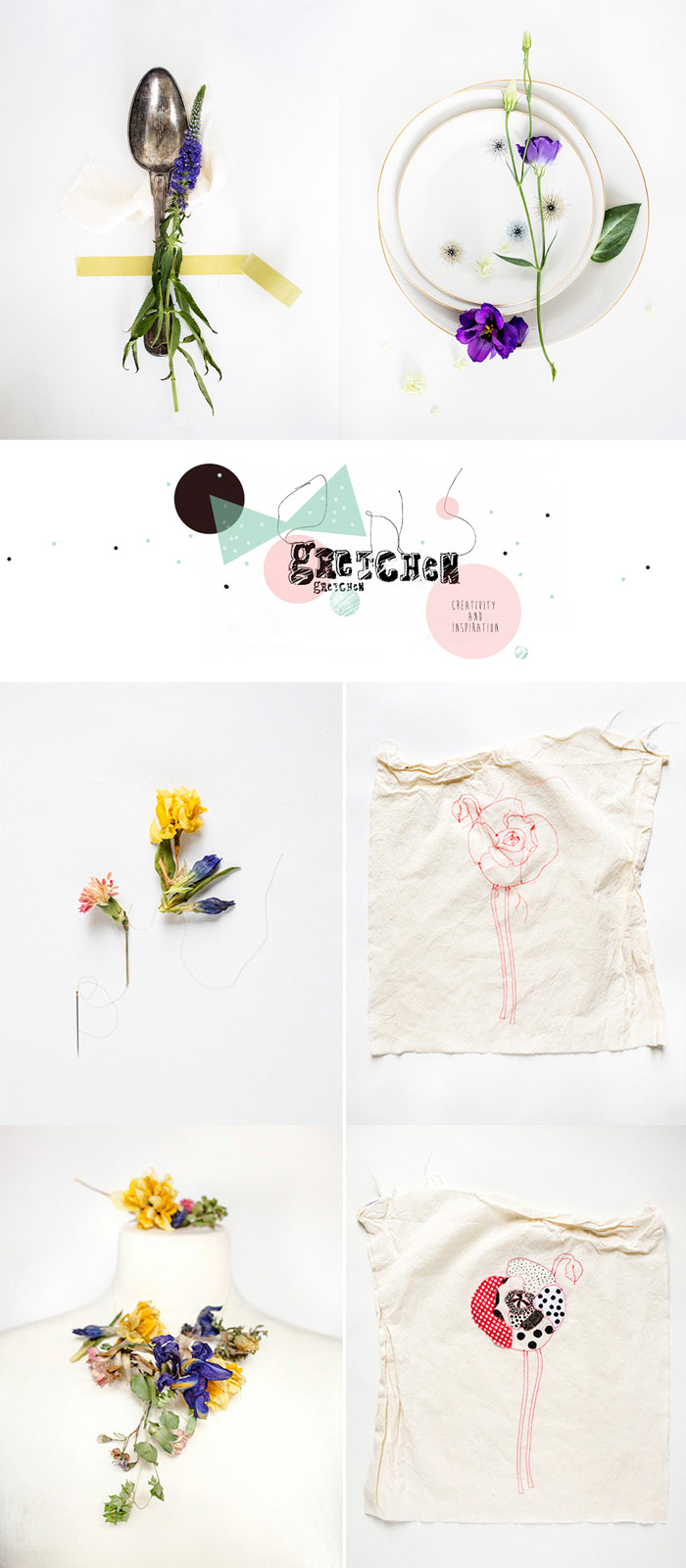 Gretchen Gretchen is a blog by the talented Finnish photographer Kreetta Järvenpää. Check out her portfolio here. She is very creative, you can for example read about her adventures in natural dyeing. I also love her photo essays, like this one above.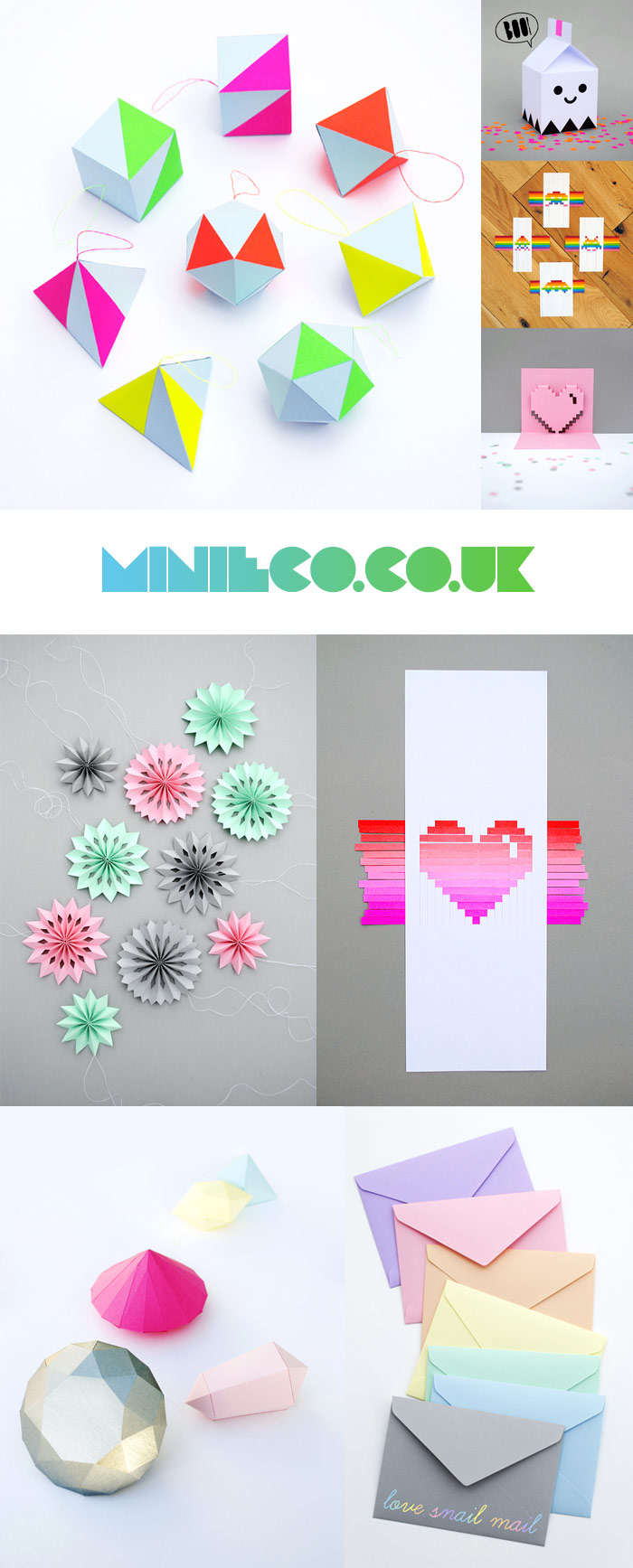 Minieco is a crafty blog especially for parties, gift wraps and greeting cards. I only discovered it a month ago and have already used two of their tutorials! I can't believe the imagination and ideas that go into the posts.
In Finnish / Suomeksi
Olen viime aikoina löytänyt niin monia mielettömän upeita blogeja, että halusin jakaa ne myös teidän kanssanne. Ehkä tunnette jo osan, tai sitten saatte tekin uutta ihasteltavaa.
My Little Fabricin löysin I Love Wildfoxin kautta ja olen varmasti käyttänyt tuntikausia sen selaamiseen. En edes kokkaa, mutta silti jaksan ihastella myös upeita ruokakuvia.
Bohème Circus on täynnä paperi-luovuutta, kuvituksia ja askartelua. Mutta varoituksen sana. Blogia lukiessa alkaa omat paperivarastot yhtäkkiä tuntua oudon vajavaisilta ja tulisi kauhea tarve hankkia lisää.
Dietlind Wolfia kuvaamaan ei taida superlatiivit riittää. Ensimmäistä kertaa törmäsin häneen Sweet Paul -lehdessä, johon hän oli tehnyt ja valokuvannut aivan nerokkaan lasten keittiön, jossa lautaset ja koristeet olivat kaikki syötäviä.
Gretchen Gretchen on valokuvaaja Kreetta Järvenpään englanninkielinen blogi. Luovuutta ei tästäkään blogista puutu, siellä voi seurata esimerkiksi hänen seikkailujaan luonnonmukaisen värjäämisen parissa.
Ihan huippua, mitä kaikkea ihmiset voikaan keksiä. Minieco on pullollaan askartelujuttuja ja ohjeita, erityisesti juhliin, lahjapaketointiin ja kortteihin. Löysin blogin kuukausi sitten, mutta olen käyttänyt sieltä jo kahta tutoriaalia.
All images by the respective bloggers, except Dietlind Wolf's second picture with young vegetables, photo: Thorsten Suedfels, recipes + foodstyling : Diane Dittmer