I Need This! From H&M Home
---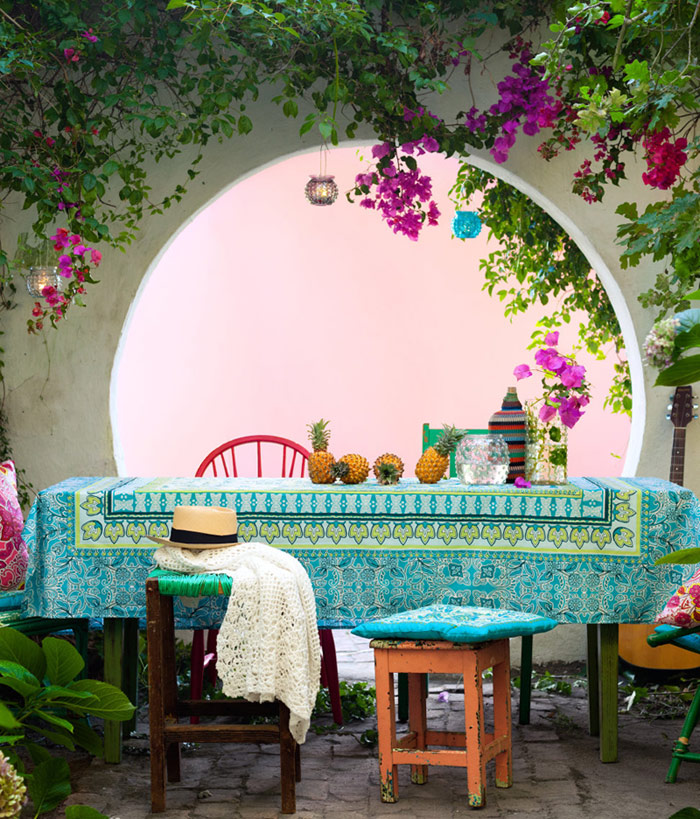 I found this tablecloth from H&M Home via Unelmien Talo&Koti (a new addition to my list of favorite mags) and I must have it. I never got anything from H&M Home – I might be the only one – although I knew they existed for years. But now is a good time to start, especially since the tablecloth is made of organic cotton.
In Finnish / Suomeksi
Löysin tämän H&M Homen pöytäliinan Unelmien Talo&Koti -lehden kautta (pääsi muuten heti suosikkilehtien listalle). Se on niin ihana, että ihan pakko saada. Olenkohan ainoa, joka ei ole tilannut vielä mitään H&M Homesta? En ole tätä ennen edes vieraillut heidän sivuillaan. Mutta nyt on hyvä aika aloittaa, varsinkin kun liina on luomupuuvillaa.
Image: H&M Home