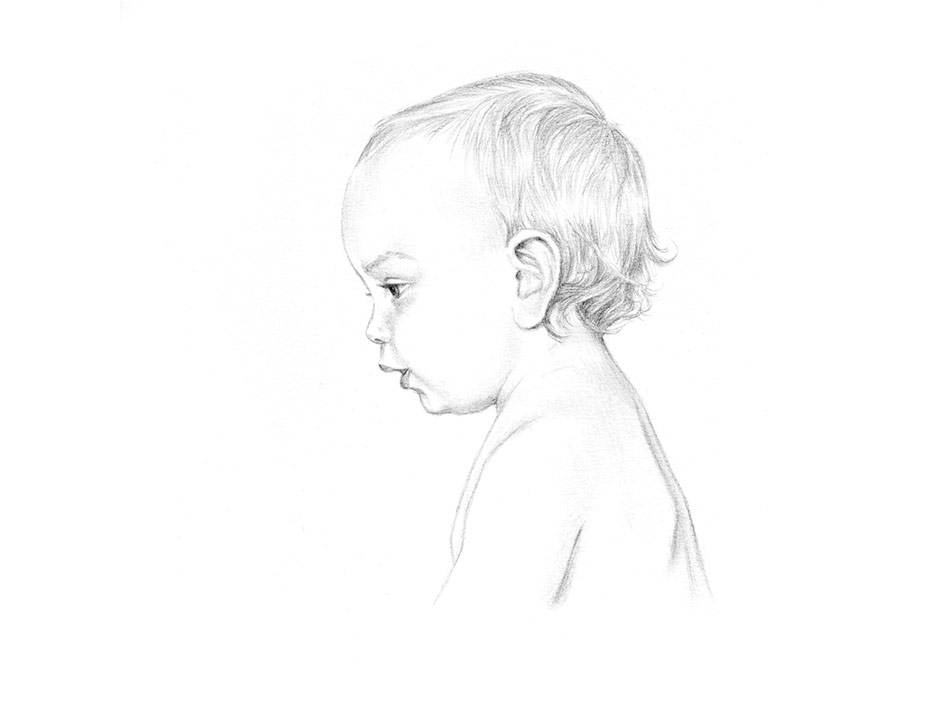 Portraits of Baby John
---
Here's a series of portraits I was able to do when pregnant (one of the few commissions I managed during constant nausea) but forgot to post. I drew three portraits for Vana of Le Papier Studio of her baby John. Such a cute and adorable boy! The pencil portraits are 8×8″ each.
Check out Le Papier Studio if you already haven't. I love what she does with silhouettes, they are so lovely for gifts and decorating. I'm especially smitten by the jewelry, would be so nice to have a bracelet with my babies' silhouettes on them. (And no, this is not a sponsored post, I was paid normally for the portraits :))
BTW, if you'd like to see more of my art, visit my Instagram.
In Finnish / Suomeksi
Tässäpä projekti, jonka tein raskauden aikana (yksi niitä harvoja, joihin pahoinvoinnilta kykenin) mutta unohdin postata. Piirsin kolme muotokuvaa Le Papier Studion Vanalle hänen pojastaan Johnista. Niin suloinen ja ilmeikäs vauva! Kuvat ovat 20×20 cm kooltaan ja lyijykynällä tehtyjä.
Käykääpä muuten kurkkaamassa Le Papier Studio, jos ette jo tunne. On nimittäin aivan ihania siluetteja, muistoksi, sisustukseen tai lahjaksi. Itsellä varsinkin nuo korut kutkuttaisi… (Eikä tämä ole mikään maksettu mainos, tein piirustukset ihan rahapalkkiota vastaan :))
Jos muuten minun kuvitukset kiinnostaa, niin Instagramissa niitä on enemmän.