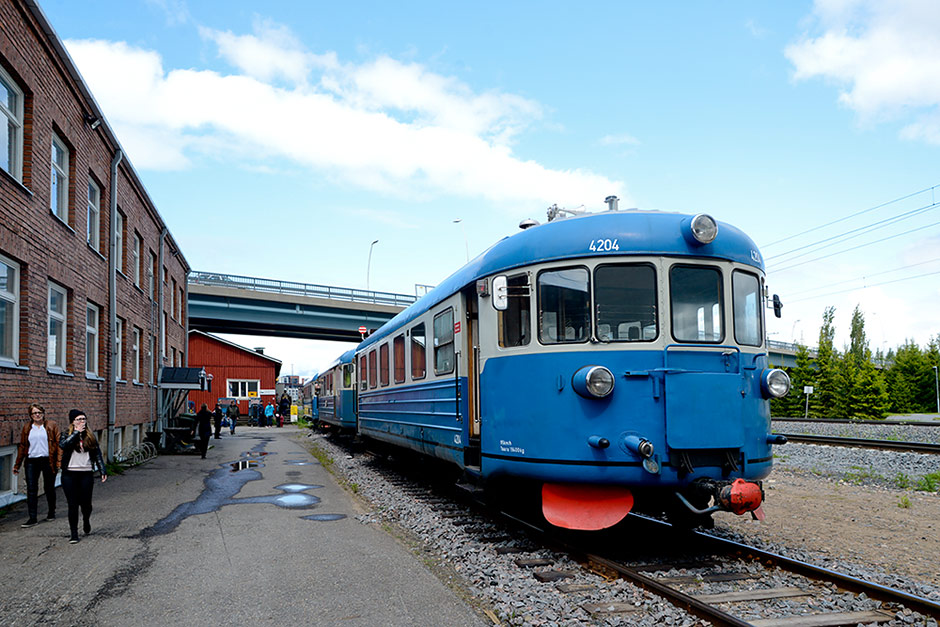 Museum Trains And Miniature Railways
---
We had a most amazing day today. We were supposed to ride the museum train "Lättähattu" (which we did) but ended up driving a handcar as well! Too bad there's no photos of that. Well, actually there's a video of me driving it but I'm not going to publish that here ;D The event was Oulun päivät (Oulu Days) and it continues tomorrow, if you happen to be in the Oulu area.
In Finnish / Suomeksi
Tänään päästinkin testailemaan kaikkea uutta ja yllättävää. Lättähatun kyytiin oli tarkoitus mennä, mutta lopulta päädyin jopa ajamaan resiinalla! Siitä ei valitettavasti ole kuvaa. Videota on, mutta sitä en aio julkaista täällä ;D Tapahtuma oli siis Oulun päivien museojuna-ajelu ja museojunakaluston esittely Nokelassa. Vinkiksi kaikille oululaisille, että huomenna sunnuntainakin ehtii! Lisätietoa Lättähattu-ajelusta täällä ja näyttelystä täällä.