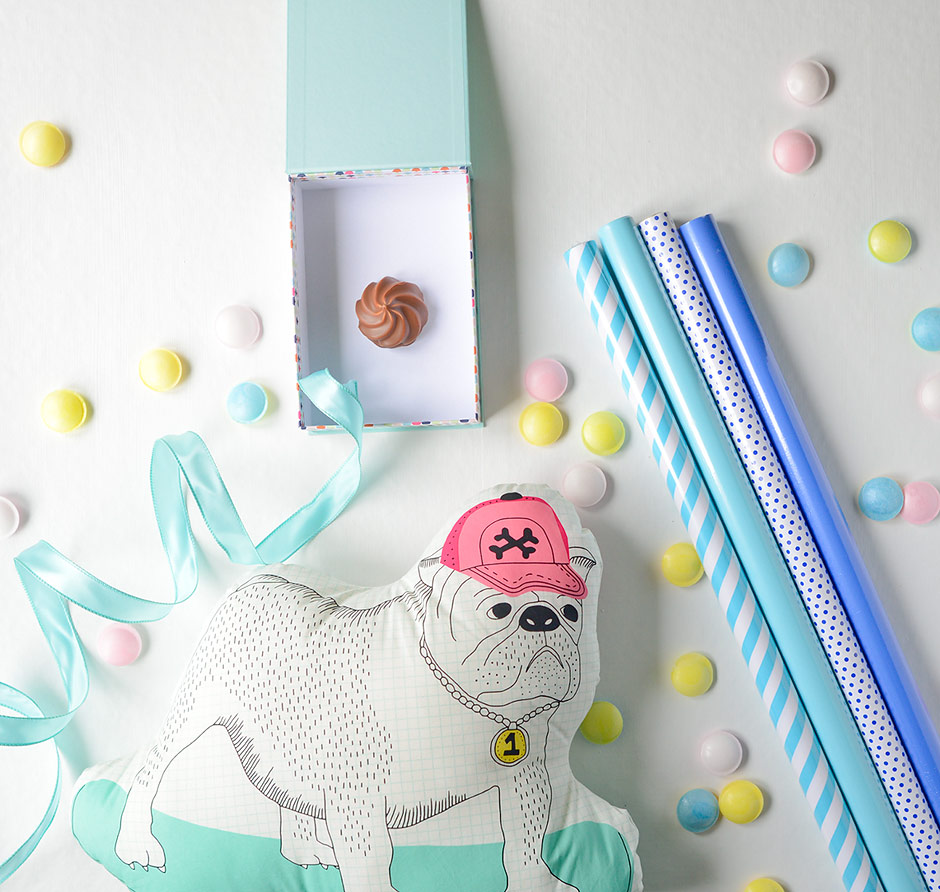 My Mom Went to Sweden And All I Got Was This Lousy Cushion
---
Last Thursday me and my work colleagues made a day trip to Sweden. You see, that's where our nearest Ikea is located. We got loads of stuff to decorate the office (we've just moved) and I also got some stuff for myself. Pretty pastelly, I might add. And I couldn't resist that crazy dog cushion for my kids!
The Swedes got some weird candy, and they seem to love chocolate balls. There was a whole shelf of them in different flavors. When I was a kid we brought chocolate cigarettes from Sweden. They were illegal in Finland and for us of course so cool.
In Finnish / Suomeksi
Torstaina teimme työporukan kanssa päiväreissun Ruotsiin. Haaparannassa on nähkääs lähin Ikea ja toimistomme kaipasi sisustusta. Ihan omiin tarpeisiinkin sieltä tarttui jos jonkinlaista, nyt jälkikäteen katsottuna aika pastellista. Oli ihan pakko ostaa pojille tuo koiratyyny, oli niin hulvattoman näköinen.
Panulle toin Mums-Mumseja, siis tuollaisia suklaapalloja. Onko ne teille tuttuja? Ilmeisesti ruotsalaiset rakastaa suklaapallojaan, niitä oli ruokakaupassa koko hyllyllinen. Mariannen makuisiakin. Panu muistaa ne lapsuudestaan, minulle olivat uusi tuttavuus. Me haettiin lapsena aina suklaatupakkeja. Suomessahan ne oli kiellettyjä, ja meistä armottoman cooleja.